Auston Matthews finished his day at the NHL Scouting Combine surrounded by a large scrum of reporters, something he's sure to see more of in the future.
With the Toronto Maple Leafs holding the No. 1 pick for the upcoming NHL Draft, and in need of a centre, Matthews will most likely be wearing the blue and white come October.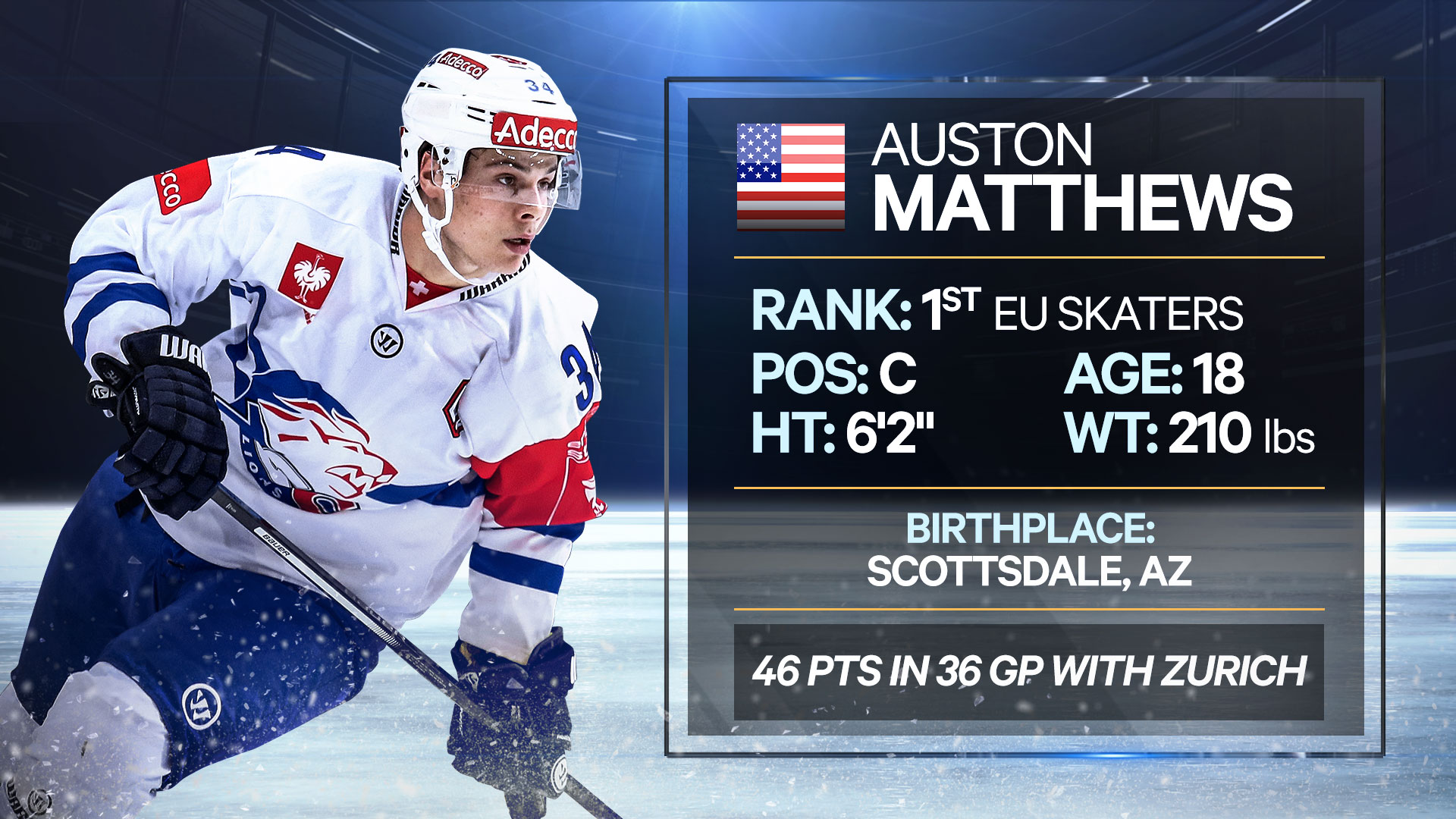 ---
More on the 2016 NHL Combine here:
---
It turns out, he met Leafs defenceman Morgan Rielly at the recent World Hockey Championship, where Rielly gave the American an idea of what to expect when playing in a market like Toronto.
"I asked him how he enjoyed Toronto and obviously he loves it there, it's a very passionate environment," said Matthews. "He really liked what Mike Babcock and Lou Lamoriello are doing with the team so it was a pretty good chat."
The six-foot-two forward said he's met with seven NHL teams in what's been a busy week. His every move at the combine was followed by cameras and media eager to see what the high-profile prospect was made of.
"I think you just focus on the tests and block it out," said Matthews, on the challenge of performing while under such scrutiny. "You want to do as good as you can and have a good showing."
He was asked what puts him at the top of his draft class.
"I think I'm extremely competitive, I compete hard," said Matthews. "I elevate guys around me, I think I have an inner drive that really separates me from the rest."
Matthews, who grew up cheering for the then-Phoenix Coyotes, lists Keith Tkachuk, Daniel Briere and Shane Doan as his favourite players to watch growing up. Tkachuk's son, Matthew, has been a teammate of Matthews' at various levels of the U.S. national team and is also projected to be a top-five pick at the upcoming NHL Draft.
The two prospects have formed quite a bond.
"He's great, he's one of my best friends," said Matthews. "It's been pretty cool to kind of go through this process together. We talk all the time, especially during the (hockey) year."
Part of growing up playing hockey in Arizona meant travelling to various tournaments around North America to compete against the best. This year, Matthews took his travels a step further by playing pro hockey in Switzerland over the NCAA or major junior leagues in Canada.
It's given the 18-year-old a unique experience.
"Just being able to not only play hockey in numerous amounts of different countries and cities but (also) being able to enjoy that experience and visit these different countries and kind of get a sense of their culture, I think it's pretty fun," said Matthews. "Especially doing it with the national team, wearing that USA crest on your jersey it's a very big honour."