When Max Domi makes his NHL debut — be it this season or next — the second-most happiest kid in the rink might be his captain's son.
Josh Doan, son of Arizona Coyotes leader Shane, is a Max Domi nut.
"I got a 12-year-old son who follows him so closely because of the relationship with the father and son. So we follow him all the time," says Doan. "He keeps me updated."
What Doan and the rest of the Coyotes have been updated on is a litany of highlight-reel goals and a dominant prime-time performance as a key cog in Team Canada's World Junior Championship gold medal tournament.
"The shift where he blocks two or three shots and kinda limps off the ice," Doan says of the Canada-Finland game. "As a hockey player, everyone takes pride in blocking shots and doing that stuff. But to be the guy that's also capable of making a pass to thread the needle backdoor, it's unbelievable that he's doing all that. It was fun to watch."
---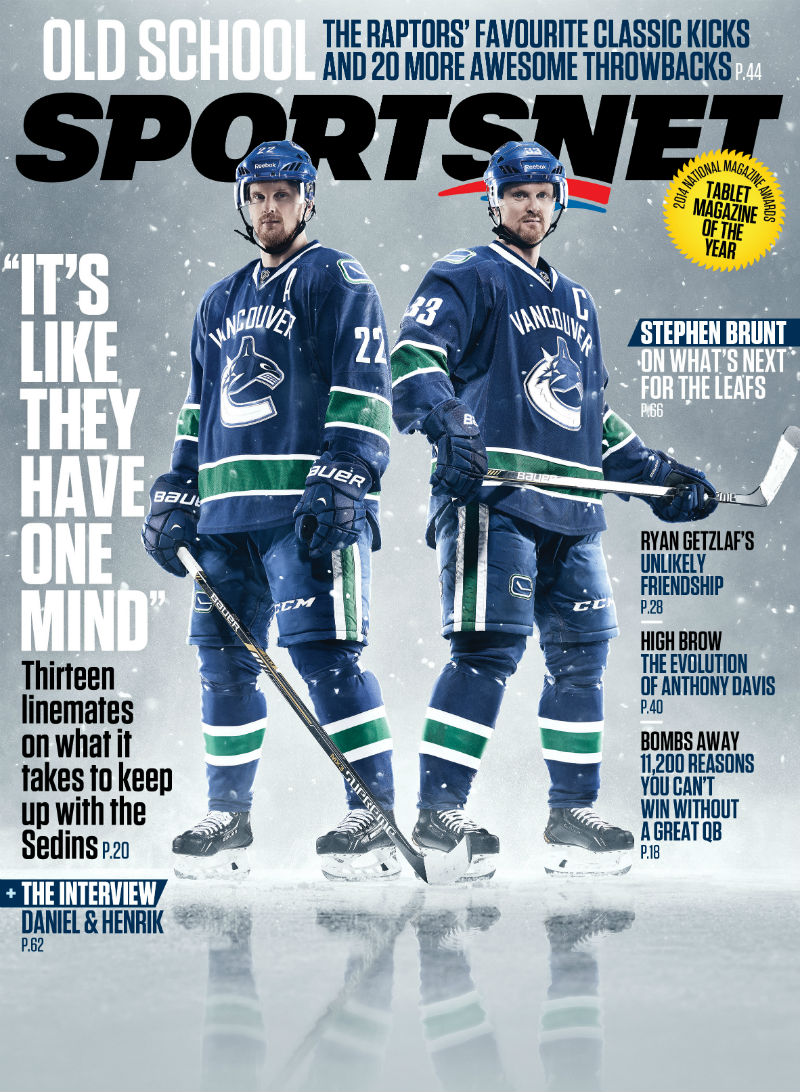 ATTENTION Rogers and Shaw customers. Already enjoying Sportsnet ONE? Now get access to digital editions of Sportsnet magazine at no extra cost.
---
That brand of Domi fun, Coyotes general manager Don Maloney told Arizona radio earlier this week, could make its NHL debut this season if Domi's London Knights (30-14) make an early exit from the Ontario Hockey League playoffs.
But is it really in the best interest of a 19-year-old — even one with hands and poise on fleek — to make an NHL cameo late in the season for a losing team?
Doan has seen the late-season rookie debut before; the results are mixed.
"Some people it helps out. It gives them confidence going into the following season. They've played a couple games. Other guys, it's the pressure of going through a whole summer thinking you're on the team and having to deal with that," Doan says. "Whatever decision [management] makes, he's the type of kid that can handle quite a bit."
Coyotes Sam Gagner and Oliver Ekman-Larsson are equally intrigued by the promise of Domi, who has already scored 20 goals in 36 games with the Knights. The kid especially impressed OEL with this "beauty":
"Good hands," Ekman-Larsson says. "I'm really excited to see him next year. I thought he had a good training camp, but I think it's good for him to have another year in the junior league and get ready for next year."
Moreso than his mitts, it was Domi's attitude that stood out to Gagner whose trainer, Andy O'Brien, also works with Arizona's 2013 first-round pick.
"He came in with a lot of confidence, ready to play. I thought he had a real good camp. Sometimes it's hard for young guys to do that, but he did a great job of it," Gagner says. "He's going to be a great player in this league. He's really developed his game. You can see through the world juniors, his game on both sides of the puck has really improved.
"I'm looking forward to having him here."
Though he describes Domi as a "very good prospect," head coach Dave Tippett is leaving Domi's call-up in the hands of the front office.
"I've had no conversations about that with the coaching staff," Tippett says. "Until it happens… if you're an NHL player, you're going to be here. If not, you're not here."
Domi's not in Arizona yet, but Josh Doan's player to watch is certainly on his future teammates' radar.
"Have I noticed anything that Max has done? Maybe one or two things," says Josh's dad, Shane, a smile tipping off the sarcasm.
"You see a player like that come along, as talented as he is, it's obviously exciting. More importantly for me, he's such a great kid. He really is. He's got character and personality and cares. If you want to be successful for a long time, you have to have all of that. And he does."