With the playoffs set to commence one week from today, official details on Max Pacioretty's injury may be kept under lock and key.
Montreal Canadiens coach Michel Therrien announced Wednesday that the club's leading scorer will not play Thursday or Saturday, when the Canadiens host the Detroit Red Wings and visit the Toronto Maple Leafs.
---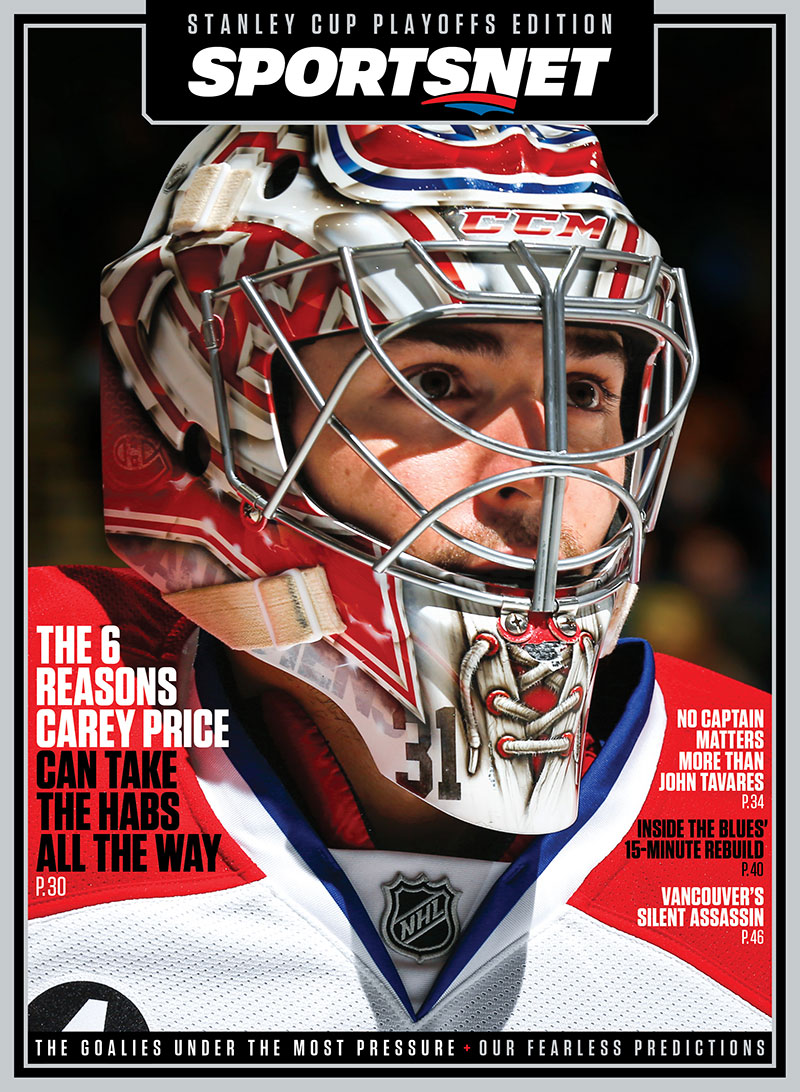 Sportsnet Magazine's Stanley Cup Playoffs Edition: The six reasons why Carey Price can take the Montreal Canadiens all the way. Download it right now on your iOS or Android device, free to Sportsnet ONE subscribers.
---
"We know exactly what he has," Therrien told reporters after practice. "It's a heavy loss, we won't hide that.
"He's a guy that had quality ice time, not only offensively but defensively. At the end of games when we're up a goal, he's the guy we send on the ice. We used him on the penalty kill. But don't make the mistake of tossing him aside. There's a possibility he plays next week."
The 26-year-old winger was forced out of Sunday's 4-1 victory over the Florida Panthers after colliding with defenceman Dmitri Kulikov and crashing awkwardly into the boards, smacking his head.
Pacioretty met with the team's doctors in Montreal and will be reevaluated next week.
A return to the lineup for Game 1 of the post-season has not been ruled out, but the star's injury is only being described as "upper body."
Pacioretty leads all Habs in goals (37), game-winning goals (10) and plus/minus (+38).
Montreal leads the NHL in goals against but ranks just 22nd in offence. Were Pacioretty to miss post-season action, it could be a tremendous blow to the team.
"We hope he's going to be back, but if he's not, it's not going to crush us," Lars Eller told NHL.com. "Of course he's a big part of our team and he plays a lot of minutes, but we've seen so many times in the past teams that lose good players along the way and they still find ways to be successful."
With just two games left on its schedule, Montreal has a chance to out-duel Tampa for the Atlantic Division crown.
Carey Price will start in net for the Habs Thursday versus Detroit and has a shot to set a new club record for wins in a season.