How does Mike Babcock do it? What's behind the genius of the NHL's most sought-after coach? It's simple, really: He hates to lose. And sometimes he even hates to win.
By Brett Popplewell in Detroit
Illustration by Blake Loosli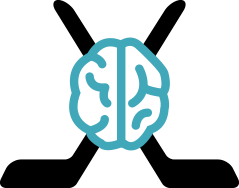 In honour of the 2017 NHL Centennial Classic, we're looking back at stories we've done over the years on key figures in the histories of the Toronto Maple Leafs and Detroit Red Wings. This piece was originally published in February 2015.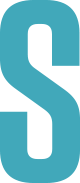 tanding in the doorway of his suburban home, Mike Babcock smiles before mentioning that the retriever trying to sneak around him and get outside is named Mac. If you can find your way past Mac, you can step inside Babcock's grand open foyer. After closing the door, Babcock explains that he and his wife, Maureen, named Mac after a point on Emma Lake, Sask., where the couple's favourite bar used to stand. The dog is old, 10 or 11 Babcock reckons; her mane already sports more grey than her 51-year-old master's. Babcock hobbles, looking slightly pained from his morning workout and run, as he walks to his kitchen and sits down next to the granite island where he has placed his laptop. He has an office, lined with hockey memorabilia and the sun-baked skulls of some of the animals he has killed—an African lion, a leopard, some bears and deer—but today he's working in the kitchen.
Everything in Babcock's home seems to be in perfect order. Devoid of clutter and dust, the house is lined with family portraits. Though he isn't wearing his usual fitted suit, cuffed shirt and tie, he is nonetheless put together in a creaseless flannel shirt. His hair—freshly cut and as auburn as ever—is combed beneath his ball cap. As he offers up a glass of water it seems, to the untrained eye, that his cuticles are well-maintained.
The TV on the counter under the cupboards is playing a favourite show, but it's muted. Not long ago a guy in camouflage appeared on the screen, trekking through the tall grass stalking a wounded buck. Now there's a fisherman rocking his bass boat, reeling hard on the line, pulling in his latest catch. But Babcock isn't watching any of this. Instead he's focused on the stride and positioning of one of his players: the Red Wing caught in the freeze-frame on his computer screen, stickhandling the puck across centre ice. It's an off day in the life of hockey's most revered coach, and he's told his Wings to take it easy while he re-watches their latest game so he can pick it apart in front of them tomorrow morning.
His team won last night, but that doesn't matter because the win wasn't perfect. It wasn't even pretty. Outshot 13–3 by St. Louis through the first 30 minutes of play, the Wings had no business coming out of Missouri with a win. "There's always something to work on," Babcock says.
His attention turns toward the television to see what the angler has just brought into his boat: a largemouth bass with flaring gills. "I love this stuff," Babcock says. Story goes that Babcock has been fishing and hunting since the age of two, when he sat awestruck on his old man's shoulders while Mike Babcock Sr. pulled the trigger and downed a moose. The angler releases the bass back into the water and Babcock returns his attention to the writer who's come from Toronto to sit in his kitchen and pepper him with questions like: "So what's your favourite part of the day?"
He doesn't pause before any of his answers, but jumps at every question: "Family time," he says. "I like family time. And the start of the day, 5:50 a.m. When I head to the arena to work out."
He looks back at the freeze-frame on his computer, studies it for a second and waits for the next question, which is really just a statement: "I've read you're a fitness buff, an avid outdoorsman and a self-professed 'lifelong student of the game.'"
He nods and explains in a voice he shares with Rocky Balboa: "I don't know what it's like in your business. But in mine: If you're not getting better, you're getting passed."
His players say he uses that line over and over to instill his philosophy on life and the game. I try fishing for something deeper. "So what drives Mike Babcock?"
He readjusts his position on his stool and for a moment it seems he might give the question some thought before he responds. But he already knows exactly what he wants to say: "I'd like to be the best coach in my generation."

here's an impression a lot of people have that Mike Babcock doesn't smile. Even his players say they wish he looked a little happier behind the bench. But he does smile, like when his wife comes through the door and he stops answering questions mid-sentence to tell her how much he likes her new haircut. Or when he gets the chance to talk about his daughters, the youngest of whom is a budding soccer star who just got a scholarship to the University of Portland, or his son, Michael Babcock III, who's playing Tier I hockey out in North Dakota, or when you ask him what he did during his time with the Stanley Cup (he took it water-skiing at his cabin on Emma Lake). No, there's very little about this Mike Babcock—the one whose speech slows when he talks of his mother, who died in 1991—that seems detectable in the unflinching and often stoic man more commonly spotted with one foot up on the bench and a game card gripped tightly in his hand. The Mike Babcock everyone knows is a cold technician with one Stanley Cup, two Olympic golds, two World Championships (one with the men's team, one with the boys) and a CIS University Cup. The former defenceman whose face carries the scars of countless fists, the most prominent mark being the crease that runs from his lip to the lower left side of his chin. That Mike Babcock is arguably the most employable man in hockey. Depending which headline you're reading, Babcock is destined to become the next coach of the Pittsburgh Penguins, Toronto Maple Leafs or pretty much any other team in the NHL.
You can ask Babcock anything as long as it's not about where he might go at the end of the season when his contract expires. And though many a speculative piece has been written about whether he has re-signed with the Wings, the most telling aspect of his future plans may well be found in the way he proudly slips references to "the Red Wing family" and "the Red Wing way" into his answers. For all the toughness he projects behind the bench, Babcock seems genuinely happy with the life he has in the affluent outskirts of the dilapidated metropolis known as Hockeytown, where the smartest man in the game lives with his family in a 4,500-square-foot house with cathedral ceilings and a driveway big enough for six cars and a goalie's net.
Inside that house, Babcock has spent the last few hours searching for perfection with the help of his laptop, analyzing last night's game and preparing his comments for tomorrow's practice. But there's a problem with all of this, which Babcock knows too well. The Red Wings are far from perfect. What's more, there's no such thing as a perfect team or game in hockey. And so the quest for perfection is endless and ultimately frustrating, which is why tomorrow, when the Wings score three goals on their first four shots, forcing the Predators to switch their goalie 12 minutes into the game, Babcock will not smile. No, because he will see something on the ice that he will not like. In fact, the only sign he will give that he even noticed that third goal is the gentle tap to Tomas Tatar's head, which Tatar, the goal scorer, will know is Babcock's "way of saying 'good job.'"
Back in Babcock's kitchen, the dichotomy of his character becomes apparent when he explains how he fell into coaching on a whim. It's a different tone for a man who, just a few minutes earlier, was so adamant about establishing his coaching legacy. "I never thought about being a coach, because I was thinking about being a player," he explains. "That was my dream."
Born in a mining town north of Lake Superior, he grew up in the Northwest Territories and Manitoba before settling in Saskatoon as a teenager. By 1980, Babcock was patrolling the blueline for the Saskatoon Blades. Two years later he was captain of the Kelowna Wings, still remembered by his former teammates as a fighter and as the guy who'd lead practice whenever the coach wasn't around. From Kelowna he went to McGill University, where he became the second-highest-scoring defenceman in the school's history. It was as a Redman that he got the scar on his chin and a tryout with the Vancouver Canucks. Tom Watt, the coach who ultimately cut him from the Canucks, says he was impressed by Babcock's work ethic, but recalls he lacked the skills needed to make it in the game. Dejected, Babcock rallied behind an old saying his mother had driven into him as a boy and had written on a note she kept stuck to the fridge: "Let your ups be longer than your downs." He went to England, prolonging his playing days by 49 games before refocusing his life on a career in teaching. He'd graduated with a physical-education degree, which he'd helped pay for by coaching his professors' rec league, and was considering a PhD in sports psychology.
In the summer of 1988 he needed a job but also wanted to get to the Calgary Stampede. So he applied for an opening to coach at Red Deer College. After three years in Red Deer, he was hired by the Moose Jaw Warriors. Shortly after arriving he became the team's GM. He was 29 years old and in charge of a $1-million business. The Warriors struggled on the ice under Babcock. He was on a road trip when he learned his mother had died, a loss he still feels to this day. "She died too young," he says, adding: "I always say to people that I learned to work hard from my dad, but I learned to talk to people from my mom."
Not long after her funeral, Babcock was fired. "I thought I was done," he says. Out of work, he applied for teaching jobs but was eventually hired to coach at the University of Lethbridge. After a successful run to the University Cup he joined the Spokane Chiefs and coached Canada at the 1997 world juniors. He was in Cincinnati coaching what was then the AHL affiliate for both the Mighty Ducks of Anaheim and the Detroit Red Wings when he watched Mario Lemieux and the rest of Team Canada win Olympic gold for the first time in 50 years. It didn't occur to him that he'd be the man to eventually replace Pat Quinn as coach of that team. That summer he got a call from Anaheim's GM, Bryan Murray, elevating him to the top job with the Mighty Ducks. He was 39 years old, 14 years into his career behind the bench and entering his rookie season as an NHL coach.
Ask him for his personal memories about any of his biggest wins—the Stanley Cup in 2008, the Olympics in 2010 or 2014—and he'll tell you that if you sit still long enough he'll go fetch the game card for whichever game you want to talk about. He archives them all in binders that he files in his office, between the bear skulls and the rest of his trophies. Though we've been talking about his first trip to the final, when he came within one victory of becoming the first NHL rookie coach to win the Cup since 1986, he has emerged from his office with all his notes from the gold medal game in Sochi. Handwritten on the card in the same red ink he used to circle the names of his starting lineup are the three words that made up the backbone of his message to the team going into that game: "Enjoy the moment."
He can't say whether it was while studying sports psychology or if it goes back to that old note his mom kept on the fridge, but Babcock has long been a "big believer in credos." To help inspire the Canadian squad during the Vancouver Olympics, he wrote and hung a 19-line credo in the team's dressing room. It included nuggets like: "Leave no doubt that this is our game. That this is our time. That our determination will define us. That we are built to win. That we are a team of destiny."
He speaks in credos, too. "Doubt," he says, "is the biggest energy taker there is."
Talking about doubt, he runs through the emotions he felt when he was fired as coach in Moose Jaw. "That was a stressful time," he says. "I wasn't sure how I was going to feed my family. My wife had a teaching job, but we didn't have any money. If you think this is pressure now, if I get fired tomorrow I'm getting another job. So there's no pressure to feed your family anymore. The pressure is now what you put on yourself to win.
"I'm 51 years old. I'm young. I'd like to be the best in my generation. I don't think you could ever compare yourself to Scotty Bowman because the time he coached, it's a different era. You could keep teams together and you could have these runs. That's just not possible in the cap world with parity. But I think you can still be good in your time. I like the game, I like the players. I like grinding it out. I like learning new things. I like the challenge of being able to do it year after year. There are a whole bunch of people who come in here and have success for one year, and then they go. Being able to do it year after year after year, that drives me."
Babcock counts himself lucky to have inherited the Red Wings in the summer of 2005, replacing Dave Lewis after Detroit failed to advance beyond the second round of the playoffs the previous two seasons. Though he could have stayed in Anaheim, the offer from Detroit was too good to turn down. "The team was built," he says. "They were the closest thing to a dynasty." And he knows he has been fortunate to have coached so many great players in his 11-year tenure in the league. But it's not just luck or fortune that earned him an impressive 415-198-91 record with the Wings. That, he says, is the result of "preparedness."
It surprises no one who has ever known Babcock that he works at home on his day off. Jeff Fenton, a teammate back in his Kelowna days, recalls that as a player Babcock was always studying the game. "We'd be sitting on the bench and I'd be looking at the girls in the crowd and he'd be monitoring what the guys on the other team were doing on the ice. Figuring out who couldn't turn to his right or left. Looking for anything he could pick on."
As Kevin Sawyer, who played for Babcock in Spokane, Cincinnati and Anaheim, explains: "He prepares for every detail of the game. That's why he's not smiling: He's always thinking about the execution and implementation of his vision."
Babcock knows there are players and coaches out there who have worked with him who say he pushes people too hard. That he's so focused on winning he sometimes forgets about the people whose careers he's impacting. He himself estimates that at any given time one-third of his players are disgruntled with his leadership. "It's a revolving third," he says.
Though he doesn't seem to mind if his players like him, he does need them to respect him and, ideally, understand that when he bumps a player down in rank it's because he believes it's what's required for the team. That's the part of the job that Babcock hates: retiring superstars. Telling men like Chris Chelios, Dominik Hasek, Steve Yzerman and Daniel Alfredsson that they've lost a step. "It doesn't matter who you are, everyone has to be accountable for what they do on the ice," Babcock says.
There's a confidence to him that is sometimes mistaken for arrogance. Not everyone appreciates being told they're no longer as valuable as they once were. But it's clear that because he never again wants to be on the receiving end of that message, he demands so much of himself and others.
Looking at the pen in my hand, he tries to put his outlook into a perspective he believes I'll understand. "I don't think there's a secret to success," he says. "It's lifelong learning. What you did last year and how you wrote last year, if you're writing the same next year someone else is going to have your job. You have to evolve because everyone else evolves."

t takes 30 minutes to get from Babcock's front door to his parking space at Joe Louis Arena. On game days he jumps in his F-150 pickup truck and makes the drive to and from the arena twice. After his morning workout he joins the team for practice and instruction. Then he goes for a run. Some days he does laps around the arena, others he jogs along the waterfront. He heads home around noon, gets in a bit of family time. He consults with his eldest daughter about what tie he should wear to the game, gives his dad a call in Saskatoon, and reviews his plan for the night. He always returns to the rink exactly four hours and 15 minutes before puck drop. The pre-game jitters set in early. He likes to work them out of his system before the music starts pumping out above the ice.
On the day after our meeting in his house, he appears in a blue suit and blue tie for his game against the Predators. It matches the blue bracelet he wears in memory of his youngest daughter's high-school friend, a football prospect who went to bed one night and never woke up. Babcock's a sentimental and even spiritual man when you get him off the bench. He prays to his mother every single day. It's unclear when exactly the game face comes out, but it's on full display by the time he exits the tunnel with his chin held high as he stretches out his neck.
The Wings come out hot, scoring on their first shot before jumping to a 3–0 lead. Throughout much of it Babcock stands with his hand on his hip, game card pressing into his upper lip, obstructing anyone's view of his face. It's impossible to tell if he's cracked even one smile. Periodically he consults with his assistant coaches or leans into his players, giving words of encouragement or, as he says is often the case, letting them know "I need more from you out there, boys." When the TV cameras cut to a commercial, he looks to his reserve goaltender at the end of the bench whom he always empowers as a team statistician. Tonight it is Tom McCollum keeping faceoff stats on a pad of Post-it notes, which he peels off and hands to his coach. Babcock reviews the notes, nods to his goalie then sticks them to the Plexiglas behind him. By the end of the game there are notes stuck all over the glass. The Wings are ushered off the ice to a standing ovation after a 5–2 victory.
It is the team's third straight win of the week and has bumped them back into contention for first place in the East. No small feat for a franchise now 23 years into the longest-running playoff streak in North American sport. His men having forestalled their predicted decline yet again, Babcock strolls down the corridor into the dressing room, staring at the ground before him as he passes a banner carrying the team's motto: "To whom much is given, much is expected."
His post-match press conference is a mix of compliments to his players and notes on their shortcomings. "We got off to a really good start," he says, before adding that they also gave up a "careless" goal at the end of the first. The word "excellent" comes in when he refers to the work of Tatar's line, which put the team up 5–1. But then his perfectionist side kicks in again and he concludes: "We weren't as good as we probably should have been after that."
His duties to the press complete, he ducks behind a curtain to where his players have gathered away from the cameras' lenses. Soon he will depart the arena and return to his kitchen to re-analyze this game. But the Sabres will be in town tomorrow and he'll be back here at 5:50 a.m., as per usual.
Photo credits: Jeff Vinnick/Getty and John Berry/Getty