From Europe, to Nashville and Windsor, Ont., Mike Babcock has been making the rounds lately at the World Championships, Stanley Cup Playoffs and Memorial Cup. A couple of those stops might inspire trade rumours, but the southern Ontario visit more likely has to do with the future of the Maple Leafs.
Spitfires forward Jeremy Bracco is the only Toronto draft pick playing in the 2017 Mastercard Memorial Cup, a second-rounder (61st overall) in 2015. He scored a goal and an assist in Windsor's 3-2 tournament-opening win against the QMJHL Champion Saint John Sea Dogs Friday night. Babcock shared what he liked about Bracco's game, but pointed out the fact that he's probably not going to be a mainstay on the NHL team in the immediate future.
"He's a talented guy," Babcock told Sportsnet's Memorial Cup panel. "One of those few players who's faster with the puck than without it.
"He can really make plays. I like to see him when he's got the puck and he's cruising around the offensive zone. He sees the ice, he thinks real well. He's gonna have to get stronger for sure. We have a lot of talented guys up front in Toronto — it's going to be tough for everybody."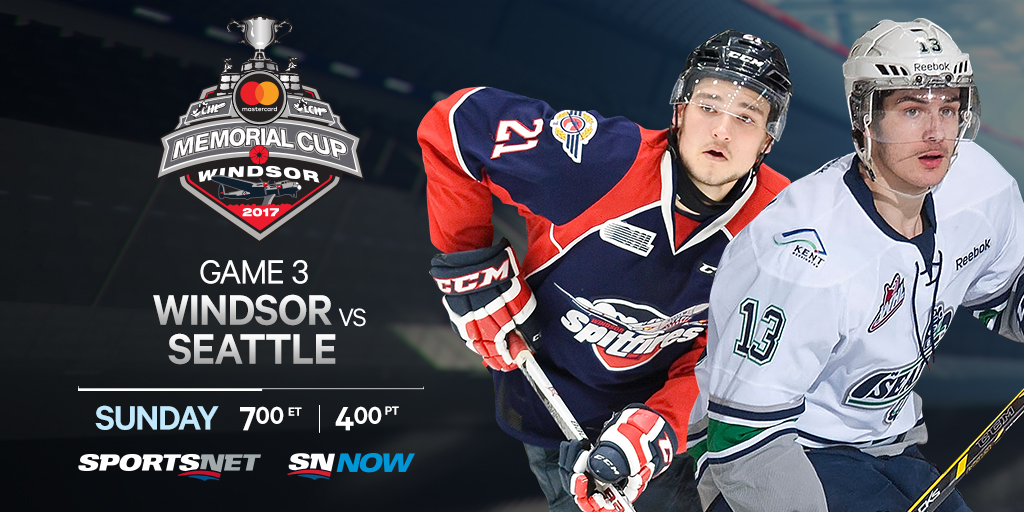 Bracco scored 64 points for the Kitchener Rangers in the season after he was drafted, and this year he was traded from Kitchener to Windsor. He finished with a junior career-best 25 goals and 83 points and was 12th in OHL scoring. Bracco also represented the United States at the world juniors, posting three goals and five points in seven games.
Babcock mentioned that the 5-foot-10, 190-pound Bracco will need to get stronger before he's NHL ready, and as is the case for most junior players, his defensive and puck control game will also need to improve.
The Leafs coach elaborated on the transition a player has to make from major junior, to a much more challenging NHL game.
"In general when you're a kid and you're better than everyone else you have the puck all the time, you don't mind turning it over because you're going to get it back.
"In the NHL when you turn it over you never get it back and usually you face-off. So it's important to take care of the puck. When you become a man you know it's too hard to get it back, you just hang on to it when you got it."
In an NHL skewing young and younger all the time, we can sometimes rush to judge players who don't start carving out scoring roles for themselves by age 19, 20, 21 or 22. But not all players are created the same, and some would get a great long-term benefit by being eased along.
For instance, where someone like Auston Matthews can smoothly move into the NHL right after being drafted, Mitch Marner's outlook wasn't at all hurt after he was returned to junior hockey for a year. While Babcock was with Detroit, the Red Wings were known for how slowly they brought along their prospects, making sure they were as prepared for the big league as they could be when they finally stuck.
You could argue they did that because, for the most part, those Red Wings teams were already full of talent and had no motivation to rush anyone. But of course, you could say the same thing about the Leafs now, especially among forwards.
If a player isn't rapidly moving up from one league to the next, it doesn't have to mean his progress has slowed or stopped. It could mean he'll be better prepared to succeed when those promotions come along.
"I think the biggest thing, and message for parents as well, you're so fired up about your kid playing at the higher level, playing at the higher level — what's the matter with being the best player and having the puck all the time, and getting better and being confident? That to me is what makes sense. We're in such a hurry to rush these kids and they're not ready. They're not strong enough, they're not mature enough.
"Arrive when you're ready be good right away. Don't arrive, lose your confidence. When you come to the National Hockey League and you don't score for a few years you check for the rest of your career."
Windsor's next game is Sunday night at 7:00 ET on Sportsnet against the Seattle Thunderbirds.