It's often said that the worst decisions a general manager makes are on July 1. Competing against other teams in an open market for coveted players drives up contract value and length, which can be worrying if the market is lean, or if certain players get significantly overvalued.
Surprisingly this Canada Day the contracts didn't get too crazy, even with a ton of money being handed out. Some teams likely made some significant mistakes, but some of the highest paid players got what they deserved in a fairly strong free agent market for forwards.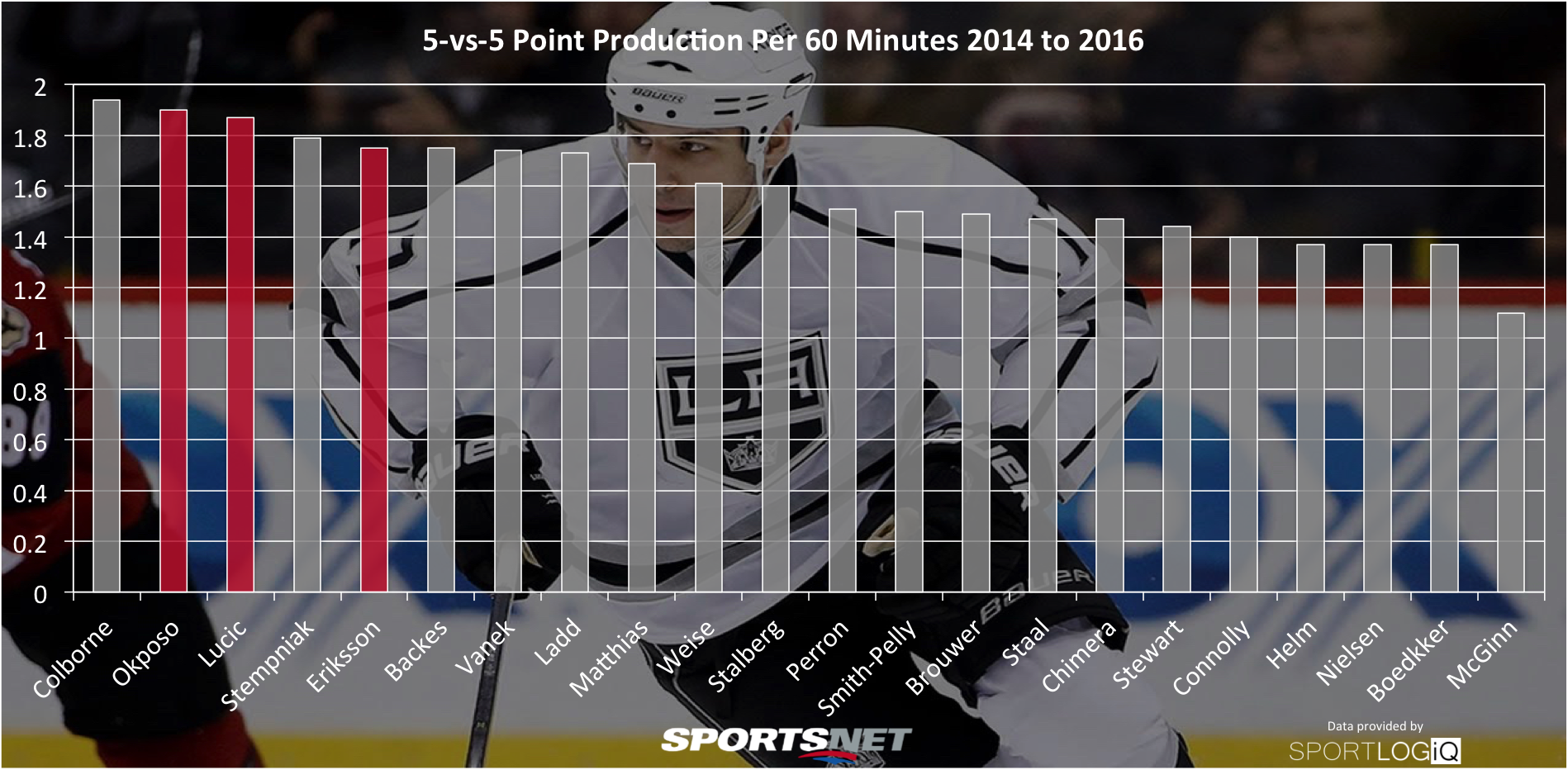 The three highlighted players received three of the biggest money deals on July 1, with Milan Lucic and Kyle Okposo getting identical seven year deals worth $42M in Edmonton and Buffalo respectively, and Loui Eriksson landing in Vancouver for the same cap hit but only six years.
Outside of undervalued producers like Joe Colborne and Lee Stempniak, those three players are the elite class of even-strength point producers among this free agent class, and aside from Eriksson, they also happen to be on the right side of 30-years-old.
Lucic and Okposo's contracts are especially reasonable when you take expectations of bias into account, as teams regularly embarrassingly overpay for size and grit, something both players have, especially Lucic.
The term on those contracts is definitely a little worrying, but Lucic and Okposo both just turned 28 years old recently, meaning both of their contracts will end before they turn 35 years old. Eriksson's contract doesn't carry that advantage, but he's a smart, versatile player that is also among the best power-play goal scorers in the NHL the last two years.
Points obviously aren't everything to consider, but all three players are positive relative Corsi players as well, with Eriksson leading the pack at +2.8 per cent, followed by Lucic at +2.6 per cent, and Okposo at +1.8 per cent over the last two seasons. That's especially impressive for Lucic since he rarely ever played with Patrice Bergeron in Boston, and split time between Anze Kopitar and Jeff Carter in Los Angeles, having nearly equal success with both.
Looking at Lucic's history is a big reason why I think specifically that his deal will be of great value to the Oilers, he seems to develop near instant chemistry with anyone, and while he's usually not the main puck carrier, he clearly drives possession in his own way, complementing his linemates.
He is one of the rare players where the old adage of a physical player "making space" for skilled players actually applies, because aside from being a physical force, he has great instincts.
Okposo will face a bigger challenge to be successful without John Tavares, who he has had as a linemate for around 60 per cent of the last two years at even strength, but unlike on Long Island where the other options for his centre are huge offensive downgrades, Buffalo boasts three strong, young centres in Ryan O'Reilly, Jack Eichel, and Sam Reinhart.
The odds of him not finding chemistry with one of those three is extremely low, in my opinion.
Eriksson meanwhile, is another player who seems to find chemistry anywhere, putting up solid numbers with all of Carl Soderberg, David Krejci, and Patrice Bergeron. Likely to be slotted in with the Sedin twins, I expect Eriksson to continue his solid two-way play.