Hilarious airport snapshots of young hockey superstars are all the rage these days.
First it was Connor McDavid falling prey to some adorably cozy fans.
Now it's a priceless photograph of hat-to-the-back Toronto Maple Leafs rookie Mitchell Marner that has gone viral.
Toronto Sun reporter Mike Zeisberger captured this shot of Marner when he touched down at the Toronto airport Monday after helping Team Canada to a silver medal at the IIHF World Championship.
The 20-year-old star's childlike expression and backwards cap spawned a Photoshop blitz on social media, with the best part being the Leafs' embracing of the meme.
Marner made a Marner–Fraggle Rock mash-up his Twitter page banner: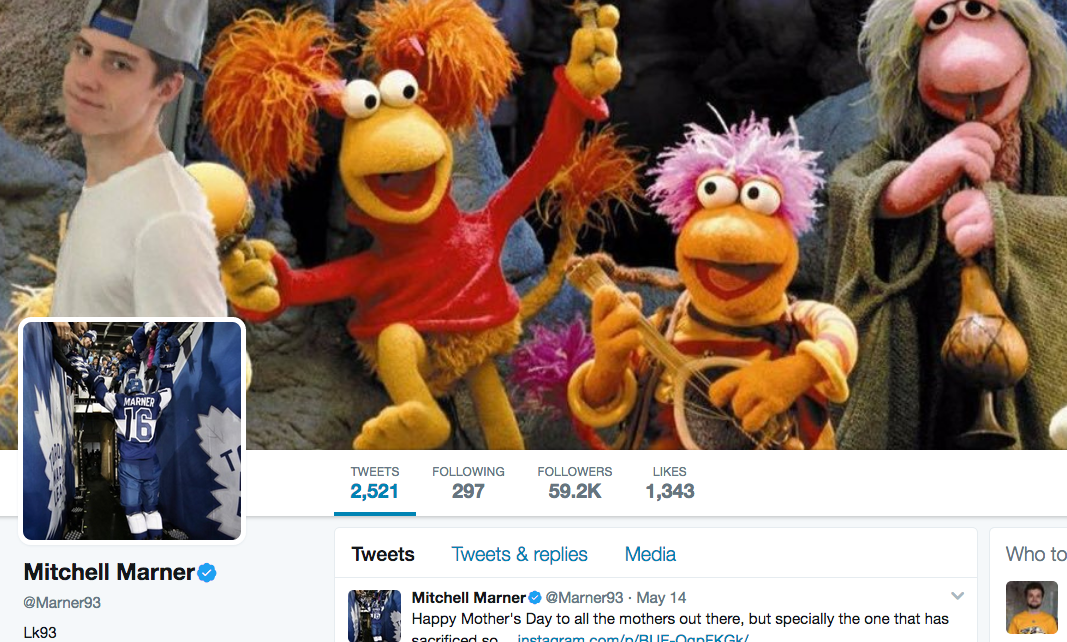 Teammate Auston Matthews subtly changed his Twitter profile pic from a shot of him and Matt Martin to Marner waiting in line to board the school bus. Brilliant.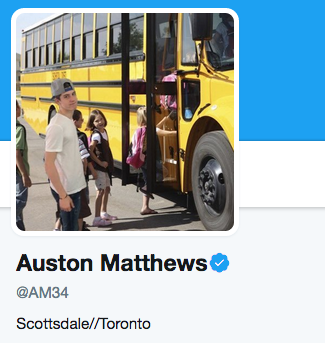 "He kind of looks like a little nerdy kid, but he's not at all. He's got a lot of swag and confidence. He's unbelievable. He's going to be one of the best passers in the game for a long time," Marner's Team Canada teammate Nathan MacKinnon told reporter Aaron Vickers during the worlds.
"It's a treat. I wish I could take him to Denver with me. I think carry-on would work."
Mitch Marner: We want to play together for most of our careers
May 25 2017
[relatedlinks]