As you've probably heard by now, or read about right here on Sportsnet.ca, the third period of the Canucks-Maple Leafs game got out of hand, with a combined four instigators being handed out and a penalty minute total that went north of 150.
It all started with a few big hits — first Morgan Rielly on Jannik Hansen, but more notably, Nazem Kadri's controversial "blind side" hit on Daniel Sedin.
The Department of Player Safety will review the incident on Sunday, but should a suspension be handed out?
After the game, Nick Kypreos, Elliotte Friedman and Kelly Hrudey discussed the hit.
"The temperature of the water in the social media world suggests that it was a blind side hit," Kypreos began. "The thing is, blind side hits are not illegal. People gotta understand that. All that matters to the league now is whether or not the principal point of contact was the head. It doesn't matter East, West, North, South.
"If there is body contact and then the head comes in after that, well they're a lot more lenient than if it was picked right away."
It is imperative to watch the NHL's educational video on hard and illegal hits before coming to a conclusion on whether or not you believe this is hit worthy of suspension.
The Hockey Night in Canada broadcast showed a picture from one angle of the moment Kadri made contact with Sedin.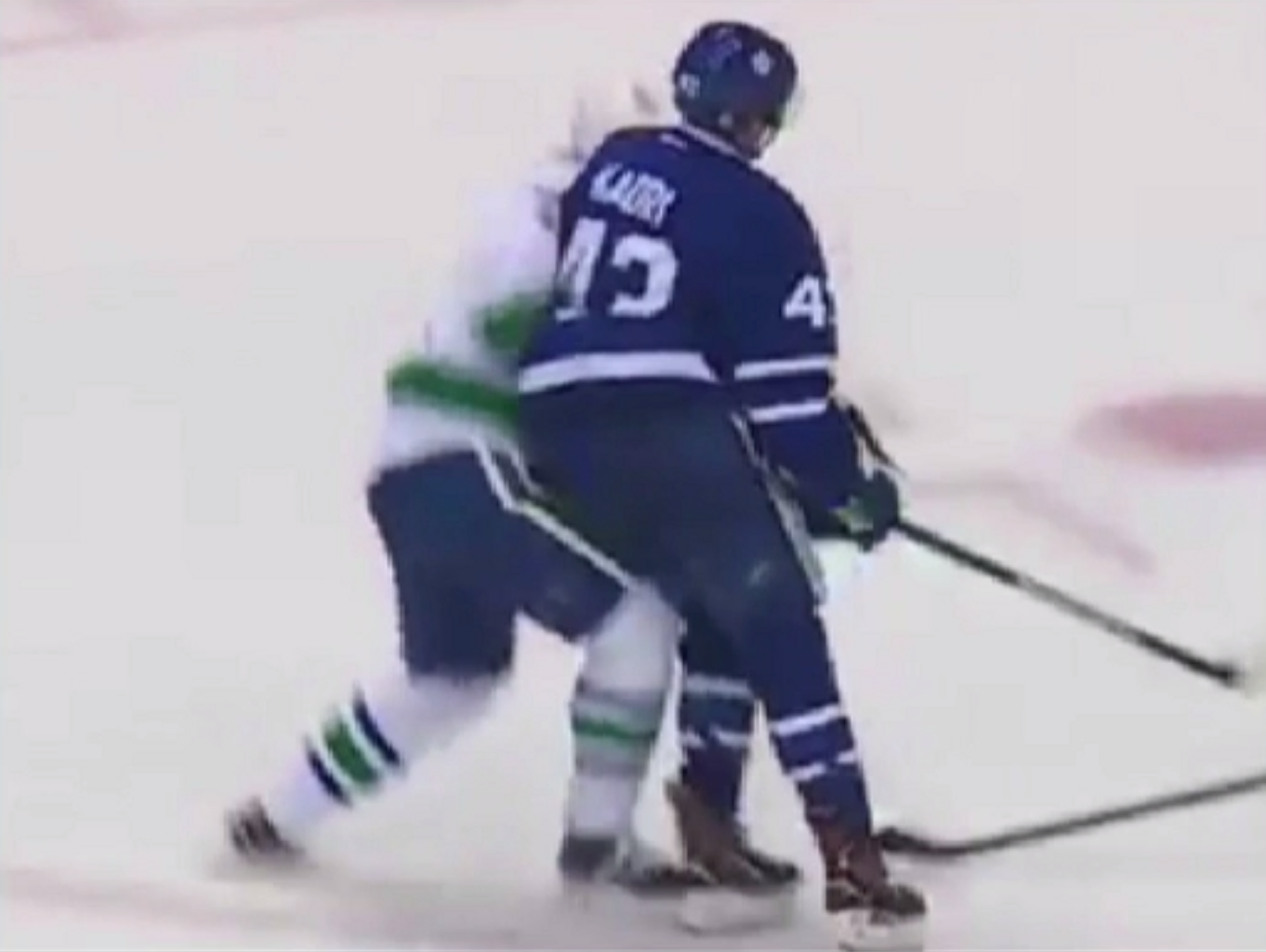 However, that is just one angle, and another may make the hit look more sinister. After all, Sedin's helmet did come flying off as the hit was made, and it appeared his face then smacked off the ice as he fell.
"Nazem Kadri has a history, he's been suspended three times," Friedman said. "The one thing that player safety says, and they try to be very consistent about this, is that they will not take a person's history into account until they've decided whether or not the play is a suspension.
"Daniel did come back and the history is if the player does come back the penalty is lessened."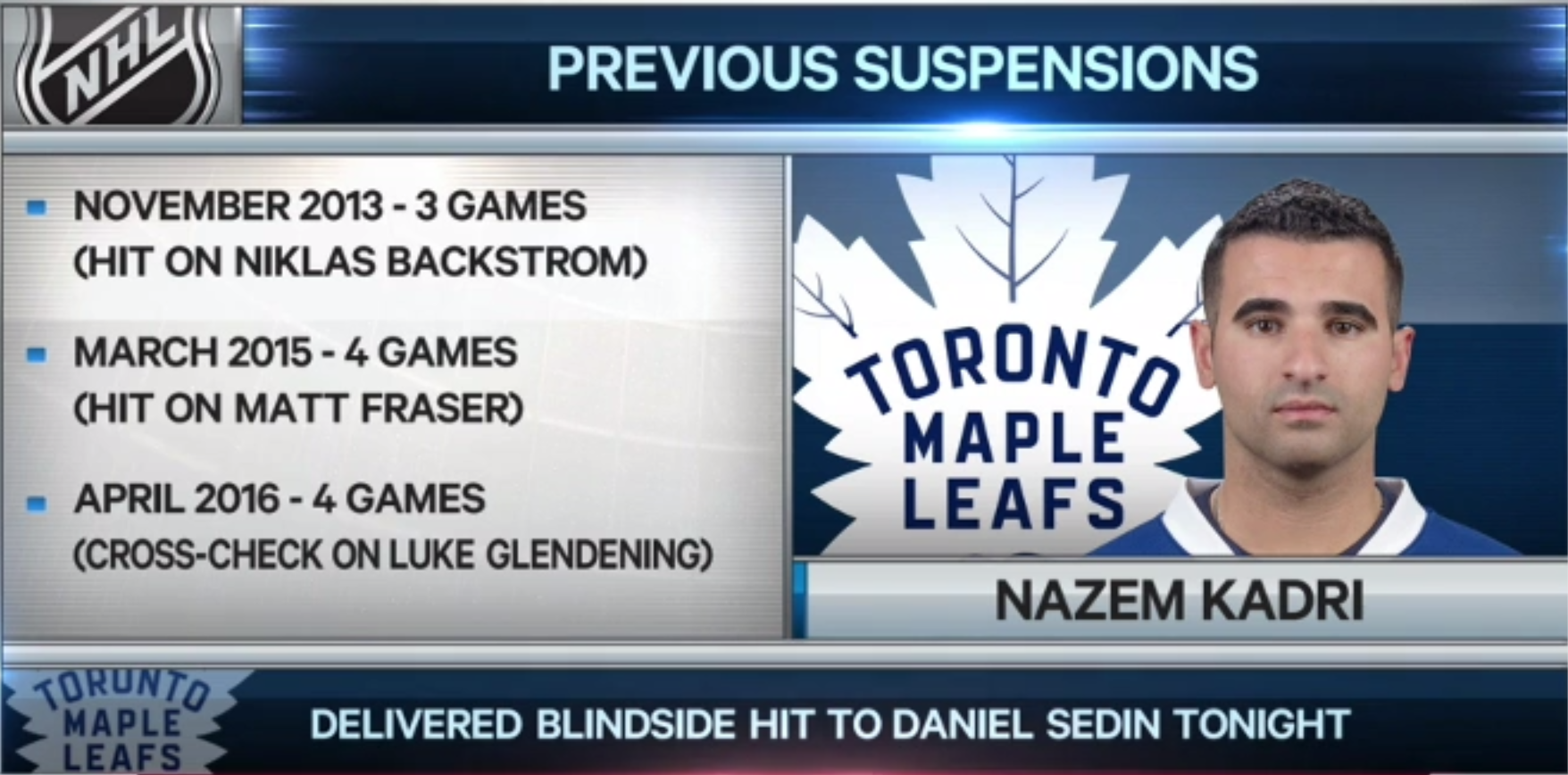 What do you think: was contact made with the head first, or did was head contact made after the shoulder?