A bit of controversy in Game 5 between the Washington Capitals and Toronto Maple Leafs late in the first period, when Nazem Kadri attempted a hip check on Alex Ovechkin, leaving the Caps star on the ice and in need of help getting to the bench and down to the dressing room.
At first glance, this appears to be a hip check gone wrong, but that determination becomes less clear the closer you look at the point of contact. Was it a hip check, clipping or kneeing?
Kadri was given two minutes for tripping on the play, which you can see at the top of this post.
When determining whether or not this was a dirty play, there are a few factors. If you believe Kadri was aiming for Ovechkin's knee then of course it would be a dirty play. But it's very difficult to make that assertion, considering Kadri's hip was absolutely above Ovechkin's knee. It doesn't appear as though the knee was targeted.
After considering intent, there are a few penalties that could apply. Let's start with clipping.
It all depends on how you see this hit and the contact that was made. Did Kadri "lower his own body position to deliver a check on or below an opponent's knees"? Although contact was made with the knee, there also appears to be contact with the mid-section, which blurs this line. It's certainly not a clear call and the referees on the ice didn't even determine this play to be clipping. If they had, Kadri would have received an automatic five-minute major because Ovechkin was injured on the play — and that may be why clipping was not called.
If you believe Kadri's hit was illegal and dirty, this is likely the rule you're pointing at. Was it Kadri's intent to deliver a check in the area of Ovechkin's knees, or was the intent to hip check him in the mid-section, where there also appears to be contact?
Tough call.
Another rule to consider here is kneeing: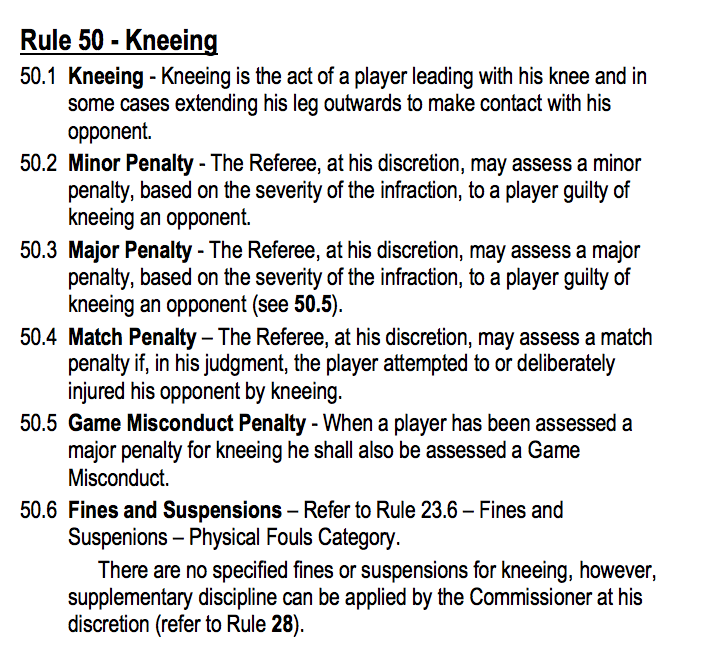 If you believe this hit was dirty, you're going to say Kadri led with his knee here. However, looking at this picture below, you can also see Kadri attempting to roll in and lead with his hip, which clearly connects with Ovechkin's mid-section.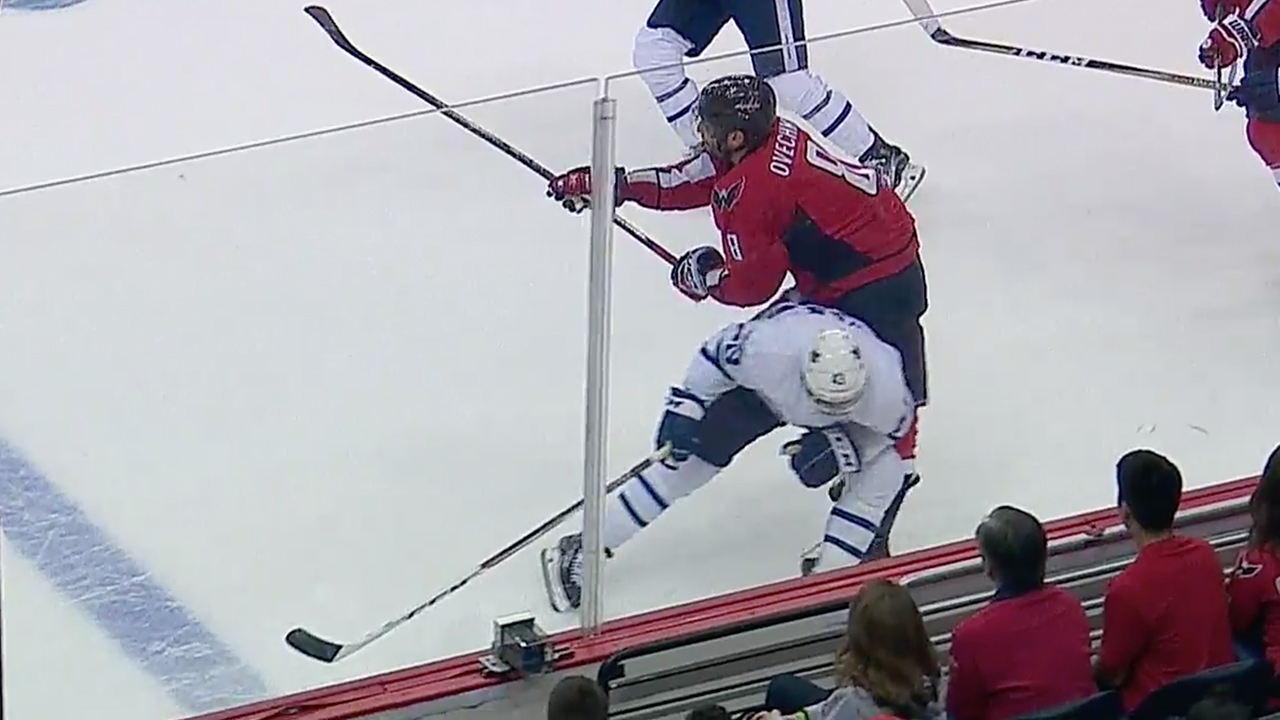 It all depends on where you see initial contact being made, and what you believe the intent of this check was. The fact Ovechkin wasn't injured enough to stay out of the game could save Kadri from a suspension (although a fine may still be on the table since he only received a two-minute penalty).
Here is the NHL Department of Player Safety on the distinction between hip check and clipping:
Don Cherry weighed in on the debate in the first intermission Coach's Corner segment, calling it a "beauty" hip check.
Do you think this was a dirty play, or a hip check with near-disastrous consequences for the Capitals?