Those who've been following Calgary's potential Olympic bid weren't surprised this week's proposed budget unveiling said nothing of a new, NHL-sized arena. While casual observers outside Calgary are gob-smacked a legacy project of this undertaking wouldn't include the most obvious of fixtures, the reality is the Olympic and arena issues are mutually exclusive.
The sticker shock of hearing a price tag of $5.23 billion for the 2026 Games will only land the city two new sporting venues is hard for many to swallow, especially when one doesn't include an NHL-sized rink. Granted, the city is already equipped with most of the winter venues required, thanks to the 1988 Games and the legacy fund that came with it. It's the reason why Calgary is even considering an Olympic do-over.
What Calgary 2026 officials revealed before city councilors voted Tuesday to proceed to a Nov. 13 plebiscite, is that $400 million has been earmarked to build a 6,000-seat arena and a fieldhouse in the Foothills cluster between McMahon Stadium and the University of Calgary.
They've also pledged to spend a portion of the $500 earmarked for eight venue upgrades on places like 58-year-old McMahon Stadium and the 35-year-old Saddledome.
Senior Writer Ryan Dixon and NHL Editor Rory Boylen always give it 110%, but never rely on clichés when it comes to podcasting. Instead, they use a mix of facts, fun and a varied group of hockey voices to cover Canada's most beloved game.
Perhaps now is a good time to reconsider this: the Flames' CalgaryNEXT proposal in the west village was tabbed at $900 million by the club (which the city disputes) and the Flames would've paid for half of it (which the city also disputes). It would have included a world-class NHL-sized stadium, a 25,000-seat football/soccer stadium and a fieldhouse all in one.
Now that's a legacy.
Did we happen to mention the Flames' proposal also included a 5,000-seat practice facility as well?
However, because the Olympic bid and the Flames' quest to get a new venue are completely separate issues, the five-ring budget will spend untold millions upgrading the aging Dome and McMahon Stadium instead.
What a waste.
In the IOC's quest to make hosting future games more affordable, they say the Dome will be "adequate" to host the marquee event of the Games, which would almost certainly include the NHL's best. At least it's better than suggestions Edmonton would host the hockey tourney in Calgary's stead.
It's worth noting Mayor Naheed Nenshi also seemed puzzled at Tuesday's council meeting by the logic of building a 6,000-seat hockey venue that would serve very little purpose outside of the three-week Olympic party.
"If there's a new, big arena built, that obviates a plan for the mid-sized one," said Nenshi, well aware the Calgary 2026 plan includes a caveat suggesting a new arena could be incorporated into the Olympic plans. "I have a lot of trouble seeing a new 5,000-seat arena as part of a legacy. I just don't see what the future need of that will be."
A committee of several city councillors was formed in the spring with an eye on trying to re-open arena negotiations with the Calgary Sports and Entertainment Corporation, which owns the Flames. While CSEC CEO Ken King said he was open to talks under certain parameters (including a media ban) there have been no formal talks of yet.
King declined comment on Tuesday's proceedings.
So, for the next two months Calgarians will wrestle with an Olympic-sized arena debate of sorts: Pay hundreds of millions to put lipstick on two pigs, or pay a few hundred million more (and use the help of a well-heeled partner in CSEC) to get facilities capable of leaving legacies that will not only serve the city for decades, but help ensure pro sports remain in town.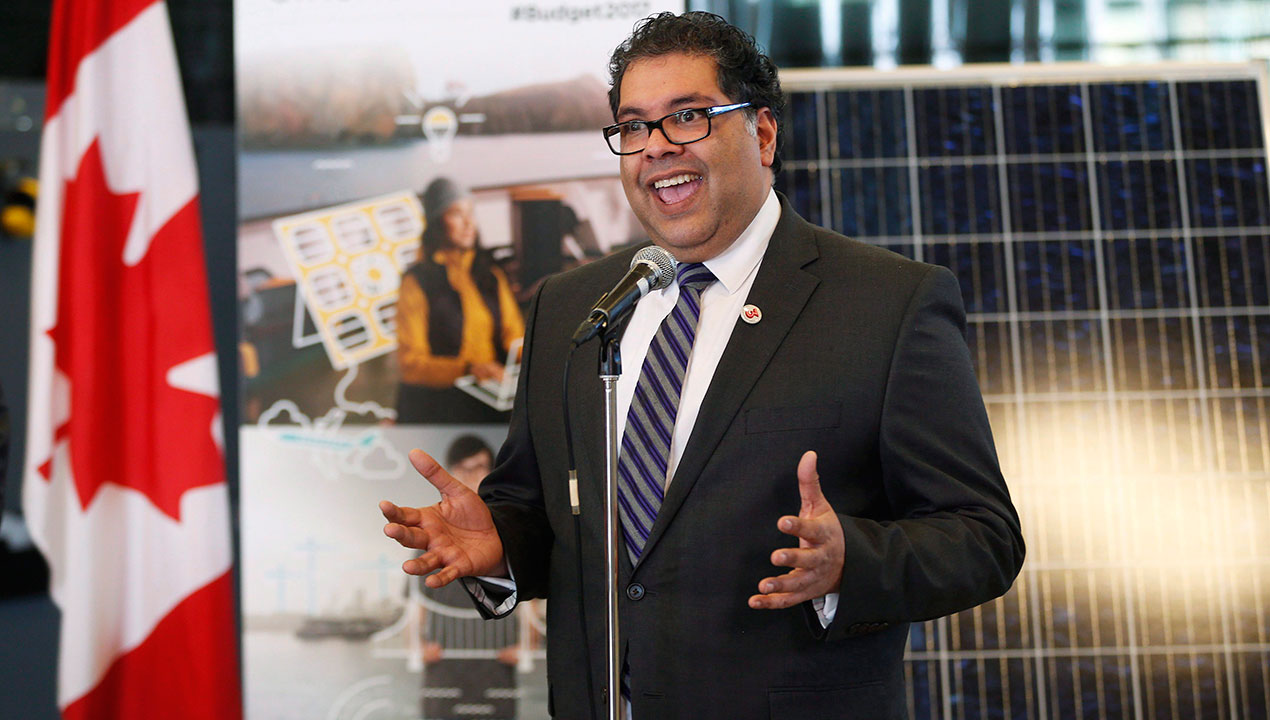 The city claimed CalgaryNEXT would have cost $1.8 billion, but at least the two agreed the price of a new rink next to the Dome would be $555 million.
That's about all they can agree on.
Nenshi very much wants the Olympics to come to Calgary but has been seen as a major impediment to getting an arena deal done with the Flames. Of course, by no means is he the only one to blame. Successfully landing the Games a year from now would likely mean Nenshi would feel increased pressure to get an arena deal done to augment the fan, athlete, conference and concert-going experience.
But first, Calgarians have to vote 'yes' in the November plebiscite on whether to bid on the Games. Should they do so, the IOC's decision on the 2026 host will come a year from now.
What doesn't help the bid's cause is the inefficiency of sinking money into an aging Dome and football stadium, and paying a portion of the $400 million for a 6,000-seat hockey rink when a new arena is clearly what the city needs, wants and deserves.
That's on the Flames and the city to figure out, not Calgary 2026 officials.
The disconnect is embarrassing. An arena should be part of the Olympic proposal – part of its legacy, just as the Saddledome was for the 1988 Games.
Should the city figure this out soon enough, the legacy of the Olympics could then also include keeping the Flames in town, which would be an enormous boost to this city's ever-deteriorating morale and economy