Hello, Brooklyn.
While the newly-relocated New York Islanders have brought their traditional orange-and-navy uniforms with them on their shift to Barclays Center, the club's spankin'-new third sweater is BK all day.
The white-on-black unis, which were unveiled Wednesday and will be worn for 12 games this season, fall in line with the NBA's Nets colour scheme. We're sure they'll sell something crazy.
"It was extremely important to ensure that our passionate fan base could still see the traditions of the New York Islanders represented in this third jersey," general manager Garth Snow told the team's website.
"We feel we've created a jersey our players will be proud to wear that has unique features which will also connect with Brooklyn residents."
The slick Reebok-designed get-ups feature an "AL" shoulder patch to honour the legendary Al Arbour, a "B" logo to represent their borough, and four thin stripes on the arms and socks as a nod to the Isles' four championships.
"While being respectful of the tradition of the Islanders' current uniforms, we are thrilled to have been able to collaboratively find a balance that embraces Brooklyn with the new third jersey," Barclays Center CEO Brett Yormark said.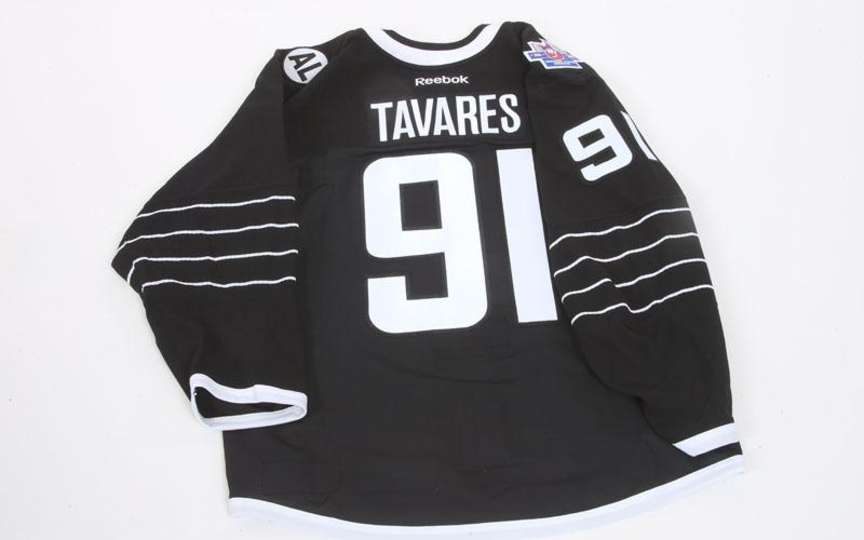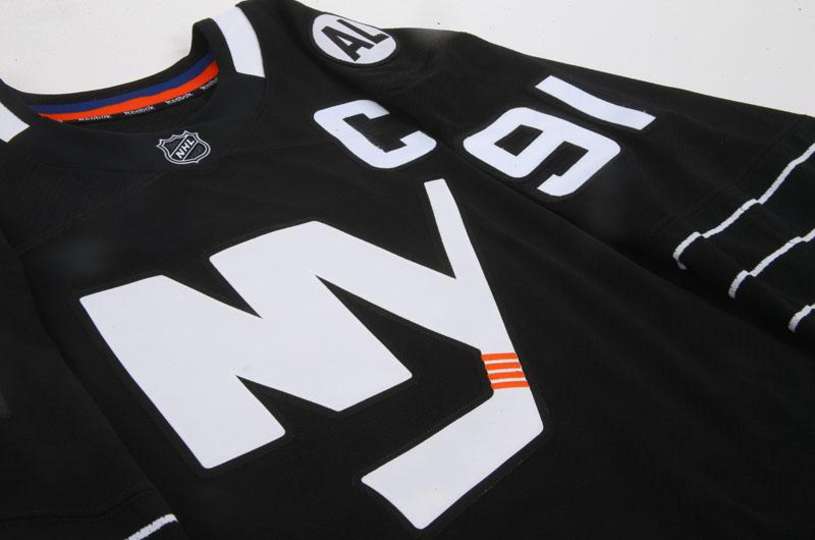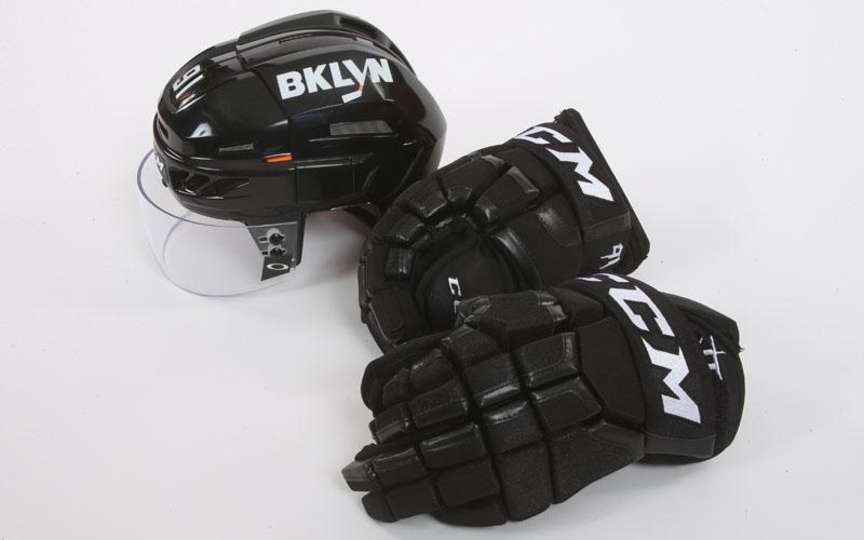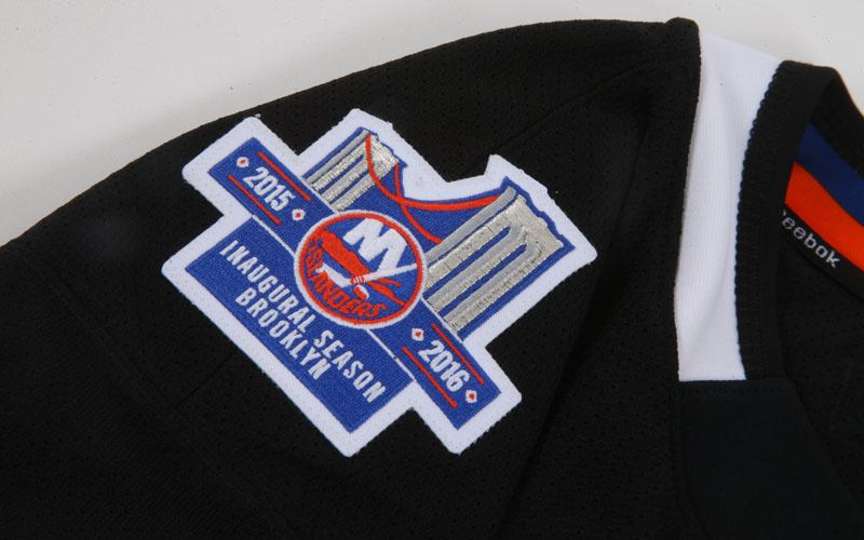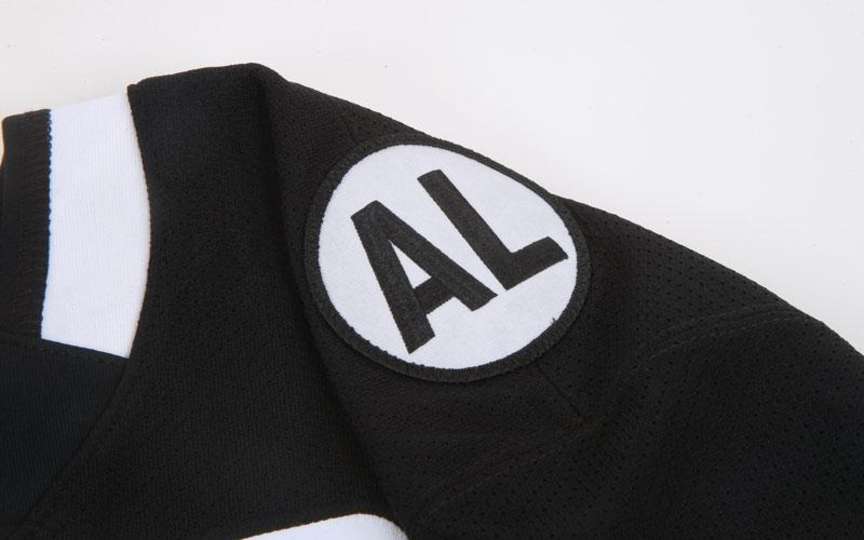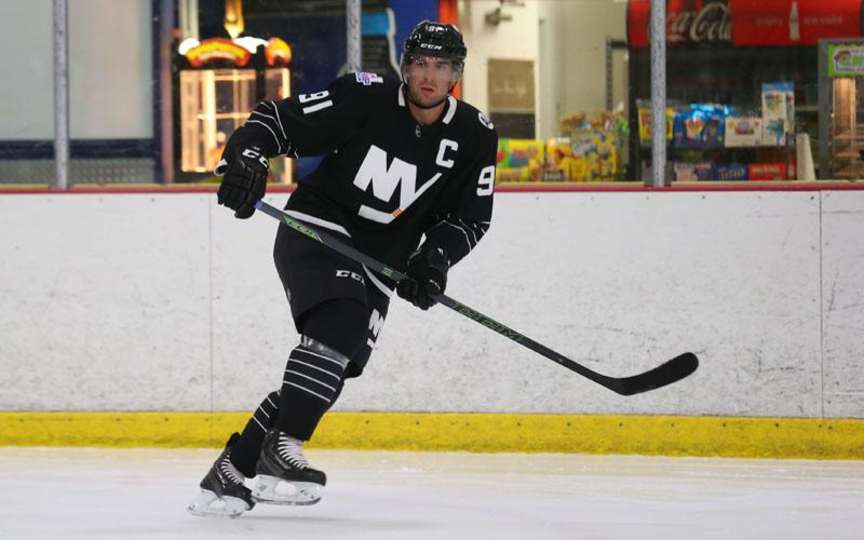 Here is the full schedule for when the Islanders will don their new third jersey:
Nov. 3 vs. New Jersey Devils
Nov. 20 vs. Montreal Canadiens
Dec. 4 vs. St. Louis Blues
Dec. 15 vs. Florida Panthers
Jan. 12 vs. Columbus Blue Jackets
Jan. 14 vs. New York Rangers
Jan. 17 vs. Vancouver Canucks
Jan. 23 vs. Philadelphia Flyers
Feb. 2 vs. Minnesota Wild
March 8 vs. Pittsburgh Penguins
March 29 vs. Carolina Hurricanes
April 9 vs. Buffalo Sabres