Constantly fluctuating standings?
How is a die-hard fan of the Edmonton Oilers or Toronto Maple Leafs or Buffalo Sabres or Arizona Coyotes or Ottawa Senators supposed to gauge exactly how decent their team's shot is of landing the No. 1, No. 2 or No. 3 pick come June?
Well, there's a site for that.
The bare-bones 2015 NHL Draft Lottery Simulator keeps track of the standings, each non-playoff club's percentages of winning the No. 1 pick, and — best of all — allows users to simulate a mock lottery taking into account the most up-to-date odds.
Based on the all-star break standings, I ran the simulator six times before cellar-dwelling Buffalo claimed the No. 1 pick.
Instead, the Wild, Hurricanes (twice), Panthers, Maple Leafs and Stars all stole the Connor McDavid sweepstakes.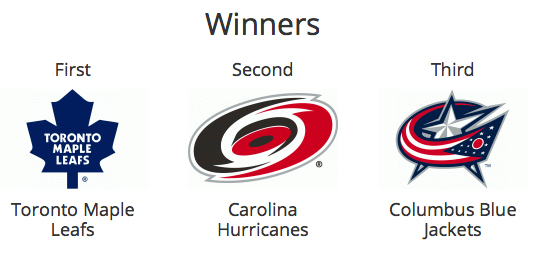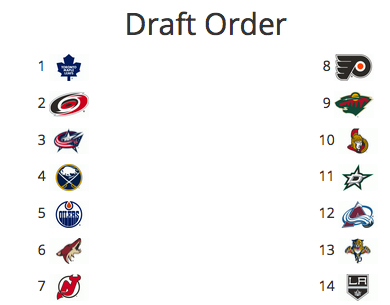 Hmmm… perhaps tanking isn't the answer.
Test-drive the 2015 NHL Draft Lottery simulator right here and try not to waste too much of your employer's/teacher's valuable time.
Remember, this is not a competition. It is only an exhibition. Please, no wagering.