Monster signings, a few juicy trades, and four weeks have passed since Alex Ovechkin hoisted sport's most storied chalice, officially triggering hockey's off-season.
With an intriguing draft, a free agency bombshell, coaches fired and hired, and RFA cases settled and less so, the league has undergone some drastic roster shuffling over the past month.
We step back to evaluate the NHL landscape and rank the moves its 31 general managers have made so far this summer in our NHL Off-Season Power Rankings.
While there's still plenty of time to tinker and trade, and a whopping 44 players have filed for arbitration, some clubs have improved for the better and others have taken a step back — on paper, of course.
All teams have been ranked from 1 through 31 according to off-season performance only. (This is not an order of strength heading into 2017-18 but strictly an assessment of recent front office moves.)
[relatedlinks]
John Tavares took a hometown discount to come to Toronto, the AHL Marlies ended 50-plus years of championship-free pro hockey in the city, and Kyle Dubas let someone else sign Leo Komarov for four more years. Pretty good month. Now, about those William Nylander and Auston Matthews extensions….
Able to see cap space the rest of us are blind to, Steve Yzerman pitched John Tavares and is on the brink of landing Erik Karlsson. He's also been busy re-committing to players already on the roster: Slater Koekkoek, Louis Domingue, Cedric Paquette, the versatile J.T. Miller, and top-four D-man Ryan McDonagh. McDonagh will be 37 when his massive $47.25-million extension expires. We like the player, but this big contract could come back to bite the Bolts down the road.
Any off-season that begins with a parade is a good one. The loss of Barry Trotz isn't a good look, but Todd Reirden has been heavily involved as an associate coach, so the transition could be smoother than we think. We love the Philipp Grubauer and Brooks Orpik trade, because there was no way either was coming back, and re-signing defenceman John Carlson was top priority. Jay Beagle will be missed, but retaining Devante Smith-Pelly for $1 million was a no-brainer.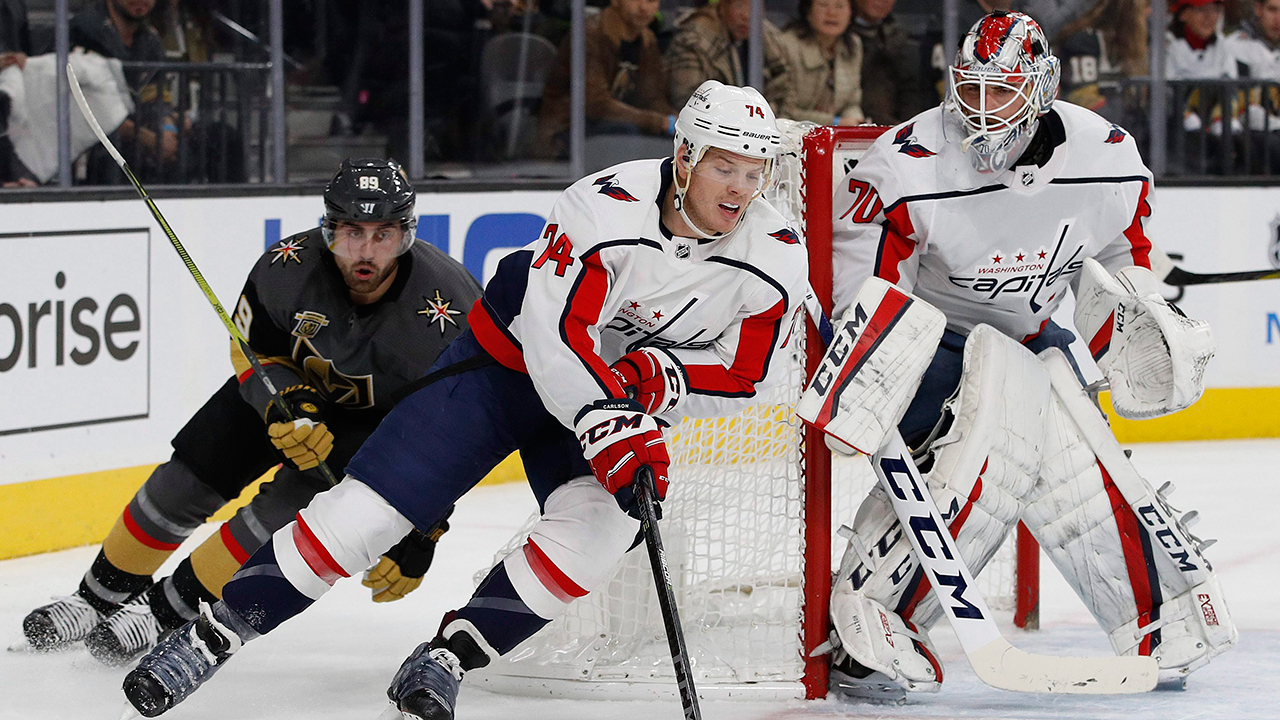 George McPhee continues to impress. He made Paul Stastny, the second-best centre on the UFA market, the highest-paid Knight ($6.5 million cap hit) but was smart enough to trade dollars for term and not signing him beyond age 35. That's the reason he was fine to walk away from James Neal. Ryan Reaves' raise ($2.75 million) is steep for a fourth liner, as we've just watched the Maple Leafs trade away Matt Martin — another enforcer type who cashed in on July 1. Big decisions await on RFAs William Karlsson, Colin Miller and Shea Theodore.
Give Brad Treliving kudos for being proactive. Bill Peters gives the room a new voice, and the additions of James Neal and Elias Lindholm fill the void of secondary scoring that buried Calgary in 2017-18. I'm fine swapping Dougie Hamilton for the younger Noah Hanifin, who should grow into a solid second-pair guy.
The Blues new-look centre depth — Brayden Schenn, Ryan O'Reilly, Tyler Bozak — is solid, and we fully expect ROR to arrive reinvigorated. Four years and $16 million is steep for winger David Perron, now on his third tour in St. Louis, but we approve of Robby Fabbri's one-year, prove-it deal at $925,000, and backup goalie Chad Johnson ($1.75 million) might end up being one of this summer's better value deals. He'll look much better behind St. Louis's D than he did behind Buffalo's.
The future is bright in Denver. Grubauer is now positioned to succeed Semyon Varlamov in net, Ian Cole bolsters the D, and Matt Calvert represents a nice bargain pickup. Oh, and the Avs now have $14 million in cap space plus five picks in the first three rounds of the 2019 draft. Plenty of flexibility heading into October.
Doug Wilson did an excellent job of clearing cap space to go deep-sea fishing this summer. He went hard after Tavares and came up short. He was able to lock up under-30 forwards Evander Kane and Logan Couture for the remainder of their prime and extend Tomas Hertl. Wilson's best move was pawning off Mikkel Boedker, who never quite fit, to Ottawa and immediately flipping Mike Hoffman to Florida at a gain.
Provided Mike Hoffman finds a niche, the Florida Panthers are my pick to make it back to the playoffs. Their forward core is all under 30 and under $6 million, and Michael Hutchinson was a nice insurance add to the goaltending tandem of Roberto Luongo and James Reimer.
10.
Winnipeg Jets
GM Kevin Cheveldayoff cleared Steve Mason's salary and lost a top-nine forward in Joel Armia. He tried to retain second-line centre Paul Stastny, an excellent fit, but lost a bidding war to Vegas. Now he must focus on re-signing core members Jacob Trouba, Connor Hellebuyck, Josh Morrissey and Adam Lowry. So many RFAs. Plus, Patrik Laine is now eligible for a monster extension, and 2019 could well be the Jets' last kick at championship before captain Blake Wheeler leaves. The cap crunch is here.
[snippet ID=3322139]
Old getting older. We don't blame the Kings for going for it. How Ilya Kovalchuk adapts after his five-year NHL sabbatical will be one of this fall's most compelling story lines, while Drew Doughty's $88-million extension on July 1 robbed us of 12 months of trade rumour fodder.
12.
Arizona Coyotes
Some nifty work by John Chaya in locking up both Oliver Ekman-Larsson and Niklas Hjalmarsson a year in advance. If Jakob Chychrun turns into a player, Arizona will have a nice D group. The off-season will go from good to great if Alex Galchenyuk, 24, turns into the centre Chayka believes he can be and Marc Bergevin believes he can't be.
13.
Boston Bruins
Sensing they have a contender, the Bruins were in the mix for big UFA tickets like John Tavares and Ilya Kovalchuk but had to settle for smaller moves. Out the door walk backup goalie Anton Khudobin and Nashes Rick and Riley. In comes defenceman John Moore at a reasonable $2.75 million cap hit, the same salary as new backup Jaroslav Halak — who somehow cashed in after posting his lowest save percentage (.908) in five years.
Jim Rutherford is nothing if not decisive. He quickly made up his mind that Bryan Rust was more valuable than Connor Sheary, and that Jack Johnson would be an upgrade from Matt Hunwick. Matt Cullen's return at age 41 feels a tad sentimental, but he's not sapping the cap and his presence should only strengthen a room of guys who expect to win more Cups. With so much smoke, we can't help but wonder if a Phil Kessel deal is still a possibility.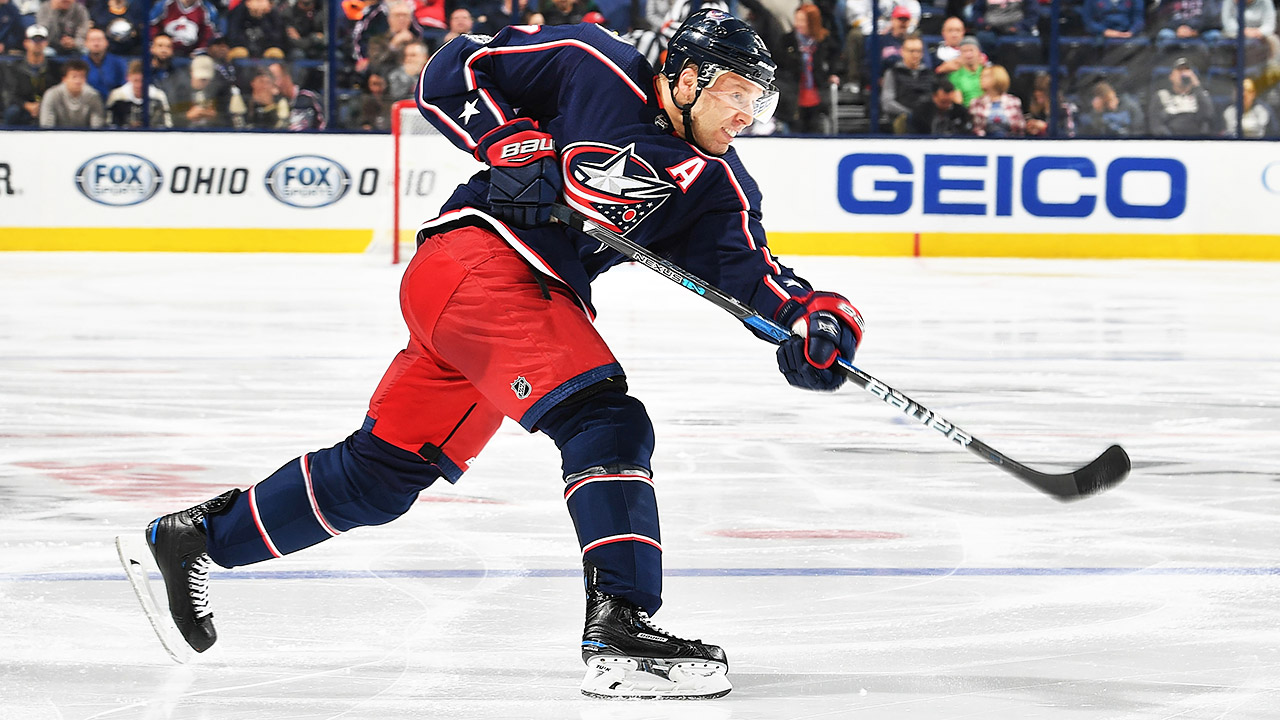 15.
Edmonton Oilers
Peter Chiarelli tinkered with the fringes of a roster that largely disappointed, bringing in new assistants under Todd McLellan and picking up a couple nice value buys in Tobas Reider and Kyle Brodziak. The big gains must come from within, so we've awarded a bonus point for not doing anything irrational. P.S. — 23-year-old defender Darnell Nurse still needs a deal.
16.
Minnesota Wild
New GM Paul Fenton made a series of low-risk gambles on veterans Eric Fehr, J.T. Brown, Greg Pateryn, and Matt Hendricks. Not exactly difference-makers. More intriguing will be how he handles the forthcoming extensions for RFAs Matt Dumba and Jason Zucker, each of whom enjoyed superb seasons. Also: We like that Fenton didn't fire Bruce Boudreau, who isn't to blame for the roster's offensive shortcomings and cap trouble.
17.
New York Rangers
Firing Alain Vigneault and going full rebuild was a bold move for a showtime club, but at least the Rangers are sticking to their plan and didn't fall victim to July 1 mistakes. Rookie bench boss David Quinn has nothing to lose now that expectations have plummeted.
18.
Buffalo Sabres
Any off-season that begins with the No. 1 overall pick ain't bad. We also like the return Jason Botterill fetched in from Pittsburgh and St. Louis, a pair of moves that helped both sides. Bringing in more veterans and removing a frustrated Ryan O'Reilly could shake up a fragile dressing room. Nice to see Carter Hutton get a chance to be a Number 1 goalie, although he'll have his work cut out for him playing behind a softer defence.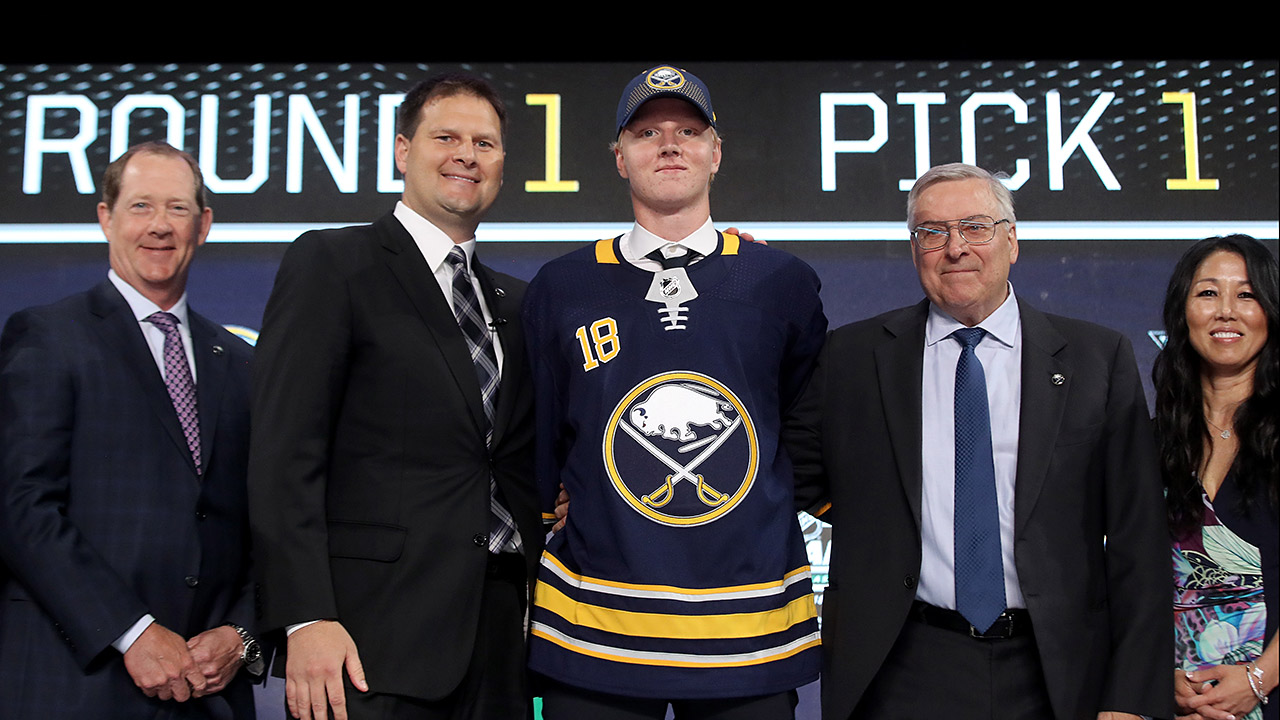 As many as 12 teams expressed interest in James van Riemsdyk, the best winger still available on July 1, and the Flyers got him. Philly now has three forwards making a minimum of $7 million for the next four seasons, and that doesn't include Wayne Simmonds, who is due for a raise in less than a year's time.
20.
Dallas Stars
God bless Jim Nill, who never shies away from the big move. He took an honest shot at both Tavares and Karlsson. The return of Valeri Nichuskin is a positive; the inability to move Jason Spezza is a negative. The Polak Door remains open.
Riley Nash was a decent UFA pickup, Anthony Duclair is a low-rick gamble, and letting Pittsburgh (over?)pay Jack Johnson was the right call. But the Blue Jackets' off-season is marred with knowledge that 26-year-old star Artemi Panarin (UFA 2019) has no interest in signing an extension. He'd mark a huge loss for a franchise that can never seem to get over the hump. So, do the Jackets go all in now while they still have the Bread Man and Sergei Bobrovsky under contract? Or will they ultimately sell off two integral pieces to their 2018-19 hopes?
22.
Anaheim Ducks
The Ducks' window feels like it's closing. Corey Perry is untradeable, Ryan Kesler is unhealthy, and while Bob Murray isn't afraid to make big moves, he's been relegated to cheap depth pickups (Brian Gibbons could be a good one) as he works on raises for Ondrej Kase and Brandon Montour, each coming off breakout campaigns.
Owner Tom Dundon has wasted no time making his mark: new GM, new coach, new goaltending tandem, new power-play quarterback. And we still might get a Jeff Skinner and/or Justin Faulk trade. Petr Mrazek is younger than Cam Ward, but is he better? Will the offensive-leaning Dougie Hamilton ultimately have a better career than Noah Hanifin? We'll see. From an entertainment standpoint, the Hurricanes haven't been on the radar like this in a while.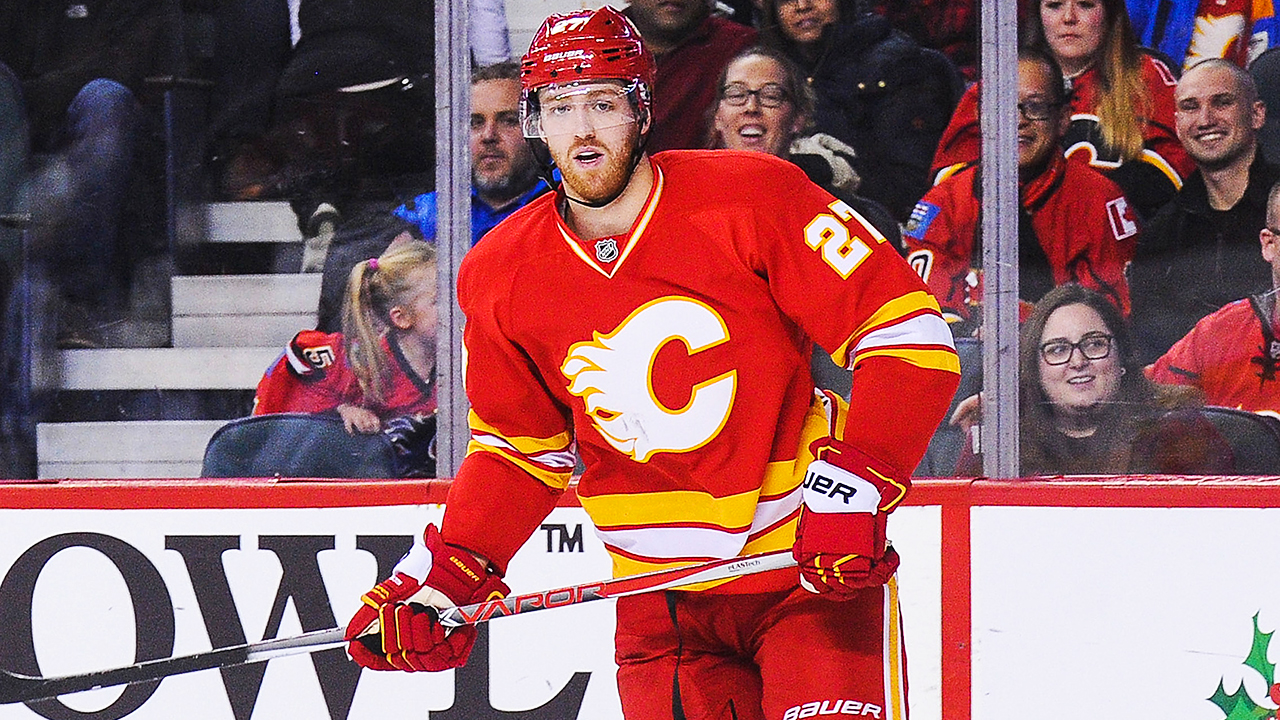 Marc Bergevin did well to not overpay for Ryan O'Reilly or trade the third-overall pick in a panic. But the news that Montreal will start the season without a true No. 1 centre or a No. 1 defenceman (Shea Weber needs up to six months to recover from surgery and will have been off the ice roughly a year when he returns) illustrates the state of a franchise a long way from contention. The Joel Armia pickup was nice, though.
Not sure we would've signed a 38-year-old Chris Kunitz, but we do like Cam Ward at one year and $3 million. Last season was proof that Chicago needs a proven backup behind Corey Crawford, whose health is still a concern.
David Poile's relatively quiet off-season is a testament to his already building a contender. RFA depth forwards Ryan Hartman and Miikka Salomaki still need contracts, and two big contract decisions loom for the near future: top-four defenceman Ryan Ellis and Vezina champ Pekka Rinne both turn UFA in 2019 and can be signed to extensions now. Most pressing is the case of Austin Watson, who was arrested on a domestic assault charge.
A seeming embrace of the rebuild — trading away Petr Mrazek and Tomas Tatar for picks at the deadline — was oddly offset by older acquisitions like Thomas Vanek and Mike Green. We loved seeing Jonathan Bernier bounce back with Colorado, but a three-year deal is surprising. Ken Holland was gifted Filip Zadina major work is still to be done. He must re-sign RFAs Dylan Larkin and Anthony Mantha.
Ray Shero was surprisingly quiet this spring, a point to which his $23 million in project cap room can attest. The GM exercised patience in letting UFAs John Moore, Michael Grabner and Patrick Maroon all walk. His UFA bids either came up short or he's playing the long game.
[snippet id=3317857]
We won't be the first or last to say that four years is too much term for Jay Beagle and Antoine Roussel. That said, drafting Quinn Hughes — a potential power-play quarterback for years — was a major win, and re-signing Sven Baertschi for a $3.37 million cap hit might look like a bargain if he keeps raising his game.
Finally stripping Garth Snow of his power: Check mark. Hiring Barry Trotz at top dollar: Check mark. Losing the face of the franchise for nothing and then signing Leo Komarov for four years: Uh-oh.
31.
Ottawa Senators
An utter gong show. Mike Hoffman and his 30 goals are gone, No. 1 goalie Craig Anderson wants out, and all signs point to Erik Karlsson's departure. Next up: Sens fans can look forward to Mark Stone's arbitration case. There's a silver lining, however. We like the Brady Tkachuk pick.