After the Stanley Cup was handed out last season, we soon started on an off-season full of movement — including 23 of the most exciting minutes we've ever seen in the NHL.
In that 23-minute span, Taylor Hall and P.K. Subban were traded and UFA-to-be Steven Stamkos re-signed with the Lightning before he ever did hit the open market. No one was predicting any of these moves, let alone all three happening in quick succession one afternoon.
It remains to be seen if we'll get that kind of big-name movement again (Ben Bishop was already traded to and signed by the Dallas Stars), but the possibility certainly exists, considering we have a new wrinkle to influence what teams do this summer.
The NHL Expansion Draft is back for the first time since 2000. The Vegas Golden Knights will pick their new team from June 18-20, with the final roster being announced on June 21 at the NHL Awards. As teams plan who they'll protect and expose before they file their lists on June 17, we can expect some manoeuvring ahead of time.
Although the on-ice season is nearing its close, the off-ice season will be as busy as ever. Here are some important dates and events ahead, and some related storylines to keep an eye on.
BUYOUT WINDOW: OPENS JUNE 15 OR 48 HOURS AFTER STANLEY CUP FINAL
Any general manager tied to a terrible contract they'd prefer to escape from has an option to rid himself of it, for a price.
From the time the window opens to when it closes on June 30, general managers can buy out a player. The cost of a buyout is paid out over twice the number of remaining years on the contract and the rate is one-third of the remaining salary for players younger than 26, and two-thirds for players 26 and older. Any player who is still recovering from a regular season injury, however, cannot be bought out, and players can only be bought out after clearing unconditional waivers.
After a player is bought out, they will still count toward the team's salary cap. CapFriendly.com explains how you calculate that cap hit and you can always use their buyout calculator to run a simulation of your own:
1. Multiply the remaining salary (excluding signing bonuses) by the buyout amount (as determined by age) to obtain the total buyout cost
2. Spread the total buyout cost evenly over twice the remaining contract years
3. Determine the savings by subtracting the annual buyout cost from Step 2. by the players salary (excluding signing bonuses)
4. Determine the remaining cap hit by subtracting the savings from Step 3. by the player's Annual Average Salary (AAV) (including signing bonuses)
The exception here is for players 35 and older. If a player in that age bracket is bought out, the team does not receive any salary cap relief.
It must be noted that compliance buyouts were only permitted in 2013 and 2014. In those cases teams were still charged for a buyout, but those did not count against the salary cap. These "amnesty buyouts" are no longer a part of this process.
NHL EXPANSION DRAFT: JUNE 18-20
The Rules
Teams can either protect seven forwards, three defencemen and a goalie, or eight skaters (forwards/defencemen combined) and a goalie. First- and second-year professionals are automatically exempt from the expansion draft and do not count against their team's number. Likewise, unsigned draft picks are also exempt.
There are minimum requirements for each of the 30 teams regarding the kind of players that must remain exposed to Vegas. From the NHL:
i) One defenceman who is a) under contract in 2017-18 and b) played in 40 or more NHL games the prior season OR played in 70 or more NHL games in the prior two seasons.
ii) Two forwards who are a) under contract in 2017-18 and b) played in 40 or more NHL games the prior season OR played in 70 or more NHL games in the prior two seasons.
iii) One goaltender who is under contract in 2017-18 or will be a restricted free agent at the expiration of his current contract immediately prior to 2017-18. If the club elects to make a restricted free agent goaltender available in order to meet this requirement, that goaltender must have received his qualifying offer prior to the submission of the club's protected list.
Injured players who have missed more than the previous 60 consecutive games to injury, or who have a career-threatening injury, cannot be used for a team to hit these exposure requirements.
It's important to note that players who have no-movement clauses at the time of the expansion draft will automatically be protected and count towards their team's number. If a player chooses to waive his clause, he would no longer count towards his team's protection number and would be eligible to get plucked by the Golden Knights. Teams could also work out a trade with Vegas to make sure they don't select an exposed player. For instance, it would be within the rules to give the Golden Knights a second-round pick for them not to take a certain player from the roster — an option that may be appealing for a Vegas team in dire need of assets.
Vegas is required to pick one unprotected player from each team, but as reported by Sportsnet's Chris Johnston, only 20 of those players need to have a contract next season. Why would Vegas choose a pending UFA? Remember that NHL rosters have a 23-man limit and Vegas wouldn't want too many waiver-eligible players. They could pick up some expiring contracts and potentially flip their negotiating rights for futures, rather than picking players who they'd likely have to eventually expose again on waivers anyway. RFAs are also an option (so long as they are not otherwise untouchable under these rules) and if those players have been qualified, they would be under control of the Golden Knights.
Above all, Vegas must pick at least 14 forwards, nine defencemen and three goaltenders. The list of players each of the other 30 teams have protected will be made available to the public on Sunday, June 18 at 10:00 a.m., but the selection process itself will be private.
Players Of Note
Marc-Andre Fleury: A name to watch, even if he ultimately doesn't go to Vegas. Fleury has a modified no-trade/movement clause in which he can list 18 teams he could be traded to. If Vegas is not one of those teams, Fleury would suddenly become an automatic protect for the Penguins, leaving Matt Murray as an exposed goalie. (Although Murray was technically an NHL rookie this season, it was his third "pro" year after burning two years from his entry-level contract in the AHL, so he's not exempt.)
But don't count on it getting that far — the Penguins could also trade Fleury prior to the expansion draft and there are plenty of teams in need of a starting goalie signed for another two years: Winnipeg, Calgary and Colorado come to mind. The Penguins could even ask Fleury to waive his clause for the expansion draft, trade an asset to Vegas in exchange for them not taking Fleury, and come back with both goalies again next season.
Josh Manson/Cam Fowler/Jakob Silfverberg: Given the protection rules, the Ducks could be in a pickle. With a stacked blue line, we have to assume they'll opt to protect a combination of eight forwards and defencemen. Corey Perry, Ryan Getzlaf and Ryan Kesler are automatically protected by their movement clauses, as is defenceman Kevin Bieksa.
Hampus Lindholm, Sami Vatanen, Fowler, and Manson are four defenders the Ducks would probably prefer to protect, but Rickard Rakell and playoff hero Silfverberg are a couple of other important names. Two of these six will remain unprotected in this scenario. If the Ducks cannot get Bieksa to waive his no-move clause one of these defencemen will surely be left available to Vegas, which would almost certainly bring about a trade. Fowler was the one assumed to be the trade candidate at the start of the season, but since he's the most-used blueliner on the team (24:50 of average ice time) GM Bob Murray may instead choose to move one of the others. With Manson making just $825,000 and Lindholm considered the better all-around defender, Vatanen could be the one to move. Although he has a major injury that is expected to keep him out into the start of next season. Beyond that, we're not sure what the outlook for recovery is. That could complicate what kind of a return the Ducks get.
NHL AWARDS SHOW: JUNE 21
The league will once again descend on Las Vegas, which for the first time will have its very own NHL team.
The Golden Knights will be a big story at this year's awards show, as the results of the expansion draft will be unveiled. For the first time, we'll get a complete look at what the original Vegas roster will look like, although we should still expect changes after that, whether through trade, free agency and, of course, the NHL Draft. The show itself will be hosted at the brand new T-Mobile Arena, where the Golden Knights will play starting next season.
As for the awards, the Hart Trophy features two players who are "faces of the NHL" in Connor McDavid and Sidney Crosby. Crosby is going for his third win, but McDavid has a chance for history if he comes away with the award — and as the league's only 100-point player he's the favourite going in. McDavid could become just the third player in NHL history to win the MVP award before his 21st birthday, joining a couple of all-time greats: Wayne Gretzky and Crosby.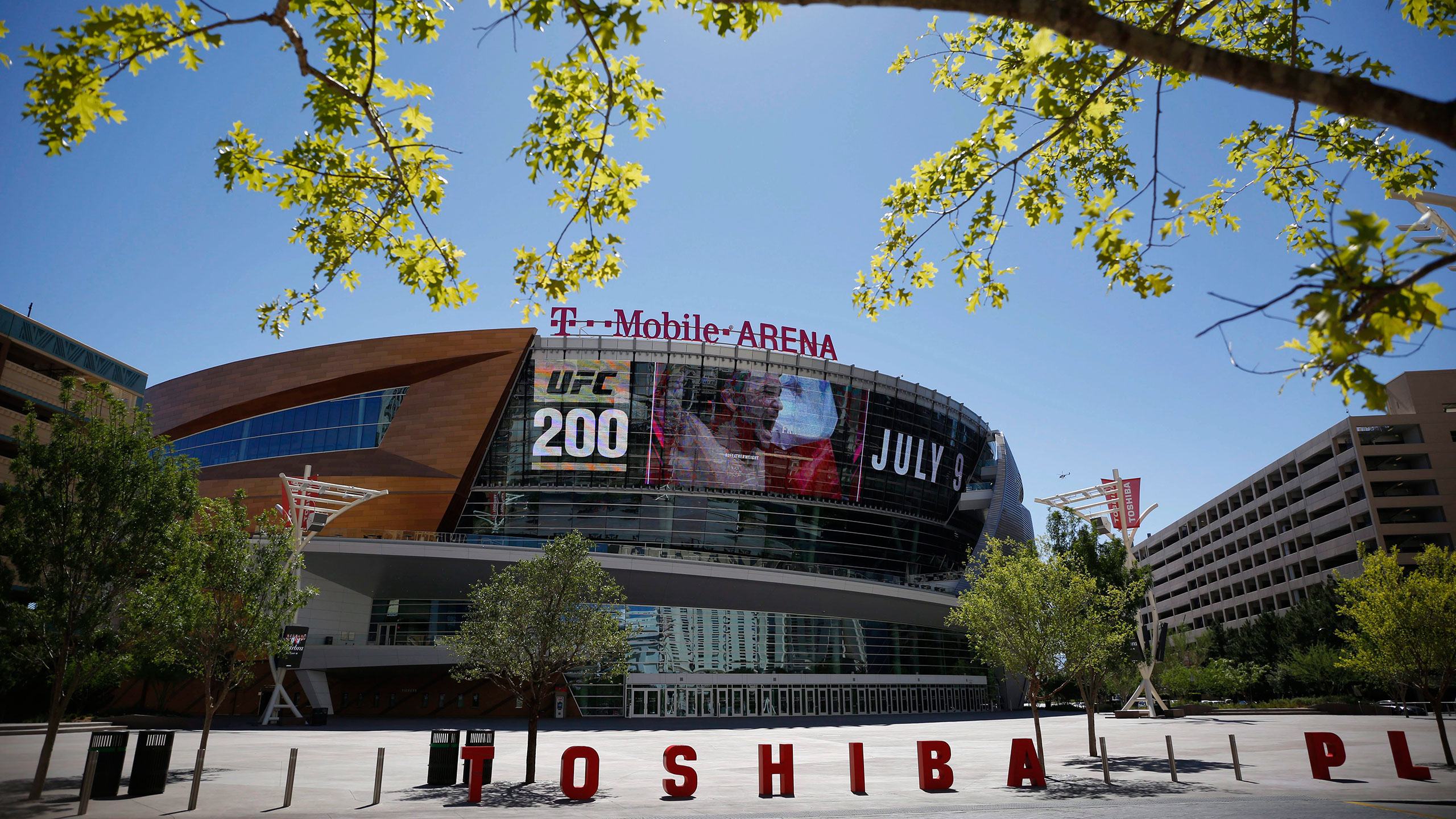 Award Races Of Note:
Norris Trophy: Through most of the season, San Jose's Brent Burns was a runaway favourite, but Ottawa's Erik Karlsson made up nearly the entire point gap, finishing just five points behind Burns. Much was also made of Karlsson's improvement as a defensive defenceman under coach Guy Boucher's 1-3-1 system. It would be a little ironic if Karlsson were to lose the Norris Trophy to a player lauded for his terrific offensive season, considering the flak Karlsson received after winning the award in 2015, when his defensive capability was still being questioned. And remember, these were voted on before the playoffs, so post-season performance is not a factor.
Jack Adams: With Auston Matthews looking like a clear favourite for the Calder Trophy, the Maple Leafs could get another winner with Mike Babcock in this category. He's up against Edmonton's Todd McLellan, who led that team to its own considerable improvement, and John Tortorella, who probably adapted his style more than anyone. What's amazing here for Babcock is that a Coach Of The Year nod would be the first of his career — strange for someone who was so highly sought-after when he was a free agent two years ago.
Full List Of Award Finalists:
Hart Trophy: Sidney Crosby, Connor McDavid, Sergei Bobrovsky
Vezina Trophy: Sergei Bobrovsky, Braden Holtby, Carey Price
Norris Trophy: Brent Burns, Erik Karlsson, Victor Hedman
Selke Trophy: Ryan Kesler, Mikko Koivu, Patrice Bergeron
Jack Adams Award: Mike Babcock, Todd McClellan, John Tortorella
Ted Lindsay Award: Brent Burns, Sidney Crosby, Connor McDavid
Calder Trophy: Auston Matthews, Patrik Laine, Zach Werenski
Lady Byng Trophy: Johnny Gaudreau, Mikael Granlund, Vladimir Tarasenko
NHL Foundation Player Award: Travis Hamonic, Wayne Simmonds
Mark Messier Leadership Award: Nick Foligno, Ryan Getzlaf, Mark Giordano
Masterton Trophy: Craig Anderson, Andrew Cogliano, Derek Ryan
GM Of The Year: Peter Chiarelli, Pierre Dorion, David Poile
[relatedlinks]
NHL DRAFT: JUNE 23-24
This year's draft takes place at the United Center in Chicago, with the first round going on Friday night and the following six rounds playing out on Saturday. Though there isn't a phenomenal player at the top like Connor McDavid or Auston Matthews, there are still productive NHLers to be had.
Without that clear top talent, this year's draft has something we haven't seen in quite a while: a legitimate question as to who will be chosen first overall. Nolan Patrick has been regarded as the top talent available in 2017 for more than a year, but as injuries limited him to just 33 games this season, another player has worked his way into the conversation.
Swiss-born Nico Hischier was always a sought-after prospect in this draft, but his seven-point performance in five WJC games for the underdog nation thrust him into the spotlight. He finished with 86 points in 57 QMJHL games and now it wouldn't be a surprise if he was chosen first overall. [sidebar]
After the draft lottery, New Jersey GM Ray Shero told Hockey Central at Noon that his team was undecided on who they would pick No. 1. Before the draft lottery, here's what he had to say about the Nolan versus Nico debate:
"I'll take either. How's that?
"They're outstanding players and Nolan, he's obviously with injuries this year, I think it's been difficult, but everybody recognizes the talent he has and certainly hockey pedigree. And you see a kid from Switzerland with that kind of talent and you're looking for centreicemen, but I think everybody in this position is not just looking for centreicemen, you're looking for good players. And there are a number of good players here."
Another interesting factor in this draft is the probability for trades involving high picks. Since none of the teams that finished in the bottom three spots in the standings won a top-three pick in the draft, and with no clear pick at the top, there seems to be a higher-than-usual likelihood that a trade involving a top-three pick could happen.
Dallas Stars GM Jim Nill has already let it be known he is open to trading the third-overall pick. They have an obvious need on defence, which is a position they'd likely upgrade on if they move this pick.
"I have talked to other teams already about possibly moving that pick, getting an established player back," Nill said. "It gives us a lot of options. I think this will heat up more as we go."
Players Of Note:
Timothy Liljegren: Coming into the season, Liljegren was mostly being ranked as the second-best prospect available and certainly the top defenceman. Like Patrick, his season was also slowed by health issues, which allowed others at his position to make up ground. Now, Finland's Miro Heiskanen is generally regarded as the top defenceman available in the draft (with a nod to Cale Makar as well). Remember, last year Jakob Chychrun was expected to be a top-10 pick, but he ultimately fell to Arizona at No. 16 and was the fifth defenceman off the board. He ended up being the only defenceman to stick in the NHL for his rookie season.
Cody Glass: No one has climbed up the rankings this season more than Glass. In Jeff Marek's initial October draft rankings, the Portland Winterhawk didn't make the cut and the first time he made Sportsnet's Top 31 was in December, when he was 25th. Now, he's anticipated to be a top-10 selection in the draft after finishing seventh in WHL scoring with 94 points in 69 games.
Maxime Comtois: On the other end, Comtois is one of this year's biggest fallers. Initially thought of as a top-five and potentially even a top-three pick, Comtois is 24th in Marek's final top 100 rankings. Comtois' production with Victoriaville in the QMJHL actually dropped by nine points from a year ago. Given his natural ability and where he was initially ranked, he may be worth that mid-to-late first-round flyer.
"I think my year was better than last year even if I didn't have the points," Comtois recently told Sportsnet. "A little bit before Christmas I started putting up points. My offensive asset came back. I'm just happy the way I played."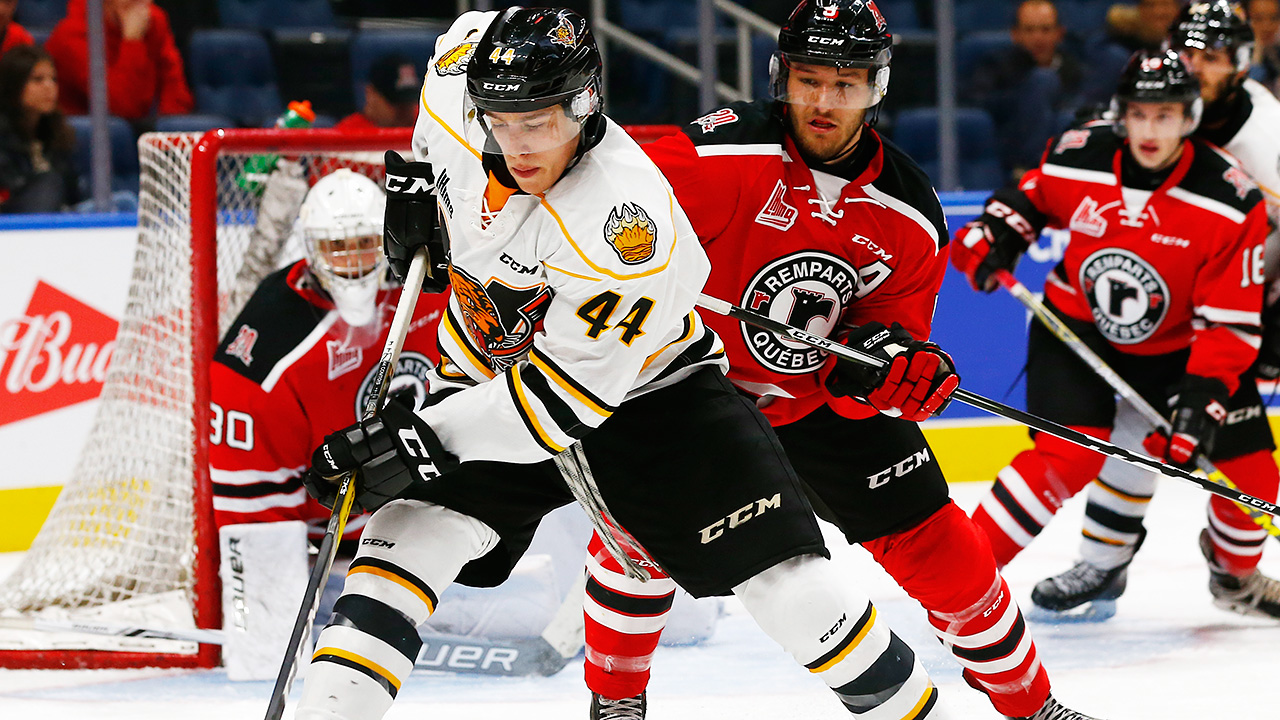 FREE AGENCY: OPENS JULY 1
As always, the NHL's free agent frenzy opens on Canada Day, but perhaps we should come up with a different, and less excitable nickname for it.
This year looks like it will be one of the weakest free agent classes ever, although the top available talent, Kevin Shattenkirk, brings the kind of puck-moving, point-producing contribution teams salivate over. The question is, will the low supply and high demand for this type of player send his price tag soaring?
The 28-year-old regularly finishes in the 45-point range, although he had a career year in 2016-17 with 56 points between St. Louis and Washington. He wasn't used as a top-pair blueliner for the Capitals after they acquired him though, averaging 18:27 of ice time in the playoffs, fourth among Capitals defencemen.
The Capitals are the team to watch overall here as T.J. Oshie is the top available forward after his own career-best season in terms of goals (33), while Mr. Game 7 Justin Williams' deal is expiring, too. The Caps will also likely lose another defenceman, stay-at-home guy Karl Alzner. With the team questioning where to go here, the Caps seem likely to make a number of changes.
Alexander Radulov and Joe Thornton are a couple other players on expiring deals who would generate a ton of interest if they hit the free agent market, but the general feeling is that both will stay with their current teams. They may wait until after the expansion draft to sign, so that Montreal and San Jose, respectively, don't have to use a protection spot on them for the expansion draft.
MUST READ: NHL's top 17 UFAs of 2017: Latest rumours, reports
ANY PLAYERS WITH NO-TRADES ABOUT TO KICK IN?
This may be interesting to note, especially considering that last year P.K. Subban was dealt two days before his own no-trade clause kicked in with the Montreal Canadiens. There probably won't be a superstar player like Subban traded just before his NTC kicks in this year (unless you think Washington has interest in moving Holtby), but there are at least a couple players of note. Here is a list of players, per CapFriendly, who have some kind of trade clause kicking in this summer.
Mike Hoffman, modified NTC, lists 10 teams he will not accept a trade to
Jared Spurgeon, modified NTC, lists 20 teams he will not accept trade to
T.J. Brodie, modified NTC, details not known
Braden Holtby – modified NTC, lists seven teams he will not accept a trade to
Players Of Note:
Marcus Kruger, seven-team no-trade list kicks in 2017-18: The Hawks often juggle the middle of their lineup to find some cap room and with Kruger making slightly more than $3 million, it's possible he'll move before July 1. Currently, the Hawks can trade him anywhere, but he can soon list seven teams to which he will not accept a trade. Better to move him before the market shrinks, if the interest to do so is there.
Chris Tanev, eight-team no-trade list kicks in 2017-18: As the Vancouver Canucks admit they're in a rebuild, and with countless teams looking for blue line help, there may be some motivation to move the 27-year-old before he can list eight teams to which he will not accept a trade. Making $4.45 million against the cap for another three years, Tanev could fit into someone's top four.
Antoine Vermette, no-move changes to no-trade from June 17-30, then eight-team trade list: With the Ducks having to make some tough decisions on who to protect around the expansion draft and who they might trade, it's important to note the 34-year-old Vermette loses his no-movement clause just before Vegas makes its picks, so the Ducks don't have to protect him, and likely won't. After June 30, he can create a list of eight teams to which he would accept a trade, but with just one year left on his deal making $1.75 million against the cap, he's cheap and valuable for the Ducks to keep.