As we speed toward Monday's 3 p.m. ET trade deadline, hockey fans salivate at all the possible ways their local general manager can make their team better.
Just as likely: He's going to make your team worse.
In our NHL Power Rankings: When Trades Go Wrong… Edition, we flip back through the great big book of hockey transactions and regurgitate 31 of the yuckiest/luckiest ones.
Hindsight, that 20/20 banshee, brings into focus all the decisions we regret.
As always, the clubs are ranked below according to their current awesomeness. The write-ups drag up a deal that altered each franchise's trajectory in a bad way.
With 6 grams of delicious, crunchy, energy-giving protein, there's nothing you and almonds can't do. Visit Almonds.com for more ways to slay your day.
The Lightning dealt Brad Richards and goalie Johan Holmqvist to Dallas for goaltender Mike Smith and forwards Jussi Jokinen and Jeff Halpern, plus a fourth-rounder at the 2008 deadline. Tampa gave up on Richards too early, as he lit it up at better than a point-per-game pace in Dallas. Smith and Jokinen would also move on from Tampa before playing their best hockey.
San Jose underscored the danger of trading futures at this time of year, moving second-year defenceman Josh Georges and its 2007 first-rounder (Max Pacioretty) at the deadline that year to Montreal for blue-liner Craig Rivet and the Canadiens' fifth-rounder (Julien Demers). Rivet played well during his 18 months as a Shark, but Pacioretty and Georges were essential to the Habs' lineup for a combined 16-plus seasons.
Brett Hull — a sixth-round Flames draft pick — was a point-per-game rookie in 1988 when Calgary traded him (and Steve Bozek) to St. Louis for defenceman Rob Ramage and goalie Rick Wamsley. A risky deal that did help Calgary fill the gaps and win its only Cup, but imagine giving up on Hull when he still had 714 goals left in the tank.
In Alexei Yashin, the Islanders believed they were acquiring an elite, 90-point scorer. So much so, on draft day 2001, they sent Ottawa Zdeno Chara, a first-round pick (Jason Spezza), plus Bill Muckalt. Yikes.
Guy Allen and Paul Reid combined for zero NHL games played. That's who Boston obtained from bitter rival Montreal in exchange for some guy named Ken Dryden (and throw-in Alex Campbell). Dryden faced the Bruins, the team that drafted him, four times in the post-season, twice in the final, and won every time.
Toronto's love and loyalty for Wendel Clark got the best of the organization at the 1996 trade deadline, when the Leafs reacquired Clark, as well as Mathieu Schneider and DJ Smith from the New York Islanders in exchange for Kenny Jonsson, Darby Hendrickson, Sean Haggerty and a first-round draft pick. An act of desperation and an ill-advised attempt to save a lost season. Young Jonsson went on to play 600 games for the Isles as a solid D-man, something Toronto needed at the time (and ever since). The real kicker is that first-rounder: future Hall of Famer Roberto Luongo.
In 2008, the Atlanta Thrashers held a coveted rental in Marian Hossa. In a quality-for-quantity deal, they traded him and Pascal Dupuis to Pittsburgh for Colby Armstrong, Erik Christensen, Angelo Esposito and a first (Daultan Leveille). Hossa and Dupuis won Cups; Atlanta's hockey team no longer exists.
Imagine a top-six in Washington that included not only Alex Ovechkin, Nicklas Backstrom, T.J. Oshie and Evgeny Kuznetsov but also Filip Forsberg. Instead, the Capitals traded the prospect to Nashville for Matin Erat and Michael Latta in 2013 to a pirate named David Poile.
David Poile's track record in Nashville is pretty excellent. The Predators did, however, give away a good, young defenceman — Cody Franson — to Toronto as part of Matthew Lombardi's salary dump. In return, the Preds received a lot lot of nothing: Brett Lebda, Robert Slaney and 2013 fourth-round pick (Zachary Pochiro). Note: Depending how Kyle Turris and Samuel Girard perform, the three-way Matt Duchene trade could eventually take the crown here.
10.
St. Louis Blues
In February 1986, St. Louis traded future Hall of Famer and three-time Stanley Cup champion Joe Mullen to the Calgary Flames, along with Terry Johnson and Rik Wilson. The return? Eddy Beers, Charlie Bourgeois and Gino Cavallini. Yep. Mullen was a point-per-game player over 1,062 career games.
Jeff Carter brought some short-lived star power from Philadelphia to Columbus in 2011, but the package going the other way — Jakub Voracek, a first-round pick (Sean Couturier) and a third-rounder (Nick Cousins) — was a juicy one. Carter played all of 39 games for the Jackets before moving on to win Cups in Los Angeles.
At the 1996 deadline, the Penguins dealt Markus Naslund to Vancouver for Alek Stojanov, he of six points and 45 games played in Pittsburgh. Naslund, a five-time all-star, would go on to become one the greatest Canucks, period.
The Hartford Whalers helped turn the Penguins into early-'90s championship material when they dealt Ron Francis, Ulf Samuelson and Grant Jennings in exchange for John Cullen, Jeff Parker and Zarley Zalapski at the 1991 deadline. (Note: If Elias Lindholm and Noah Hanifin lead the Flames to the Promised Land, we might be tempted to update this entry.)
The Flyers had themselves a true No. 1 Russian goaltender but guessed wrong. Giving Ilya Bryzgalov a monster contract, Philadelphia dealt a young, disgruntled Sergei Bobrovsky to Columbus in 2012 for a second-round pick and a couple of fourths that never amounted to much. Goalie Bob, of course, went on to win two Vezinas with the Blue Jackets.
A new generation of fans might be surprised not to see P.K. Subban's name brought up here. Known simply as "Le Trade," Patrick Roy got his wish and forced management's hand in 1995, when he and Mike Keane flew to Colorado in exchange for Jocelyn Thibault, Martin Rucinsky and Andrei Kovalenko. When the goalie you give away backstops your trading partner to two Stanley Cups, you've lost the deal.
Yes, there once was a deal worse than Artemi Panarin–for–Brandon Saad. In the summer of '92, Chicago sent Dominik Hasek to Buffalo for Stephane Beauregard and then flipped Beauregard to Winnipeg for Christian Ruuttu three days later. Ruuttu lasted two-and-a-half seasons in Chicago. Hasek dominated.
The most surprising and underwhelming trade of the 2018 deadline actually belonged to George McPhee's Stanley Cup finalists. The GM dealt away a hefty package of early-round picks — a 2018 first-rounder, 2019 second-rounder and 2021 third-rounder — in exchange for Tomas Tatar, who ended up scratched for the bulk of the post-season and was eventually flipped to Montreal as part of the Max Pacioretty deal.
18.
Dallas Stars
The Stars overpaid for Pittsburgh defenceman Alex Gologoski in exchange for not one but two guys who would become bona fide NHL studs — winger James Neal and defenceman Matt Niskanen — at the 2011 deadline. Neal would go on to be a 40-goal man in Pittsburgh.
19.
Florida Panthers
Roberto Luongo makes this list again. Florida GM Mike Keenan shipped Luongo, Lukas Krajicek, and a sixth-round pick (Sergei Shirokov) to the Canucks for Bryan Allen, Alex Auld, Todd Bertuzzi and a conditional 2007 pick (not exercised) prior to the start of the 2006-07 campaign. Luongo provided Vancouver with much-needed stability in goal and came within one win of a Cup in 2011.
20.
Buffalo Sabres
The return Buffalo received for the greatest goaltender in franchise history (and arguably ever) was underwhelming. On July 1, 2001, the Sabres sent Dominik Hasek to Detroit for Vyacheslav Kozlov, a first-round pick (2002) and Jim Slater. Kozlov spent just one season in Buffalo, the pick was moved to get Daniel Paille, and Slater never suited up for the Sabres. Hasek won a Cup with the Wings.
21.
Minnesota Wild
Oft-cited example of a high-drafted bust, defeceman Cam Barker was sought by Minnesota at the 2010 deadline. The Wild gave up future Cup winner Nick Leddy (still relevant on Long Island) and Kim Johnsson to pull Barker from Chicago. Barker amassed all of 12 points and went minus-12 during his 71 games in Minnesota. He hasn't played pro hockey in North America since 2013.
22.
New York Rangers
Rick Middleton had played two 20-goal seasons before the Rangers gave up on him, sending what would become one of the greatest Bruins scorers ever (402 goals with a B on his chest) to Boston in exchange for Ken Hodge. Hodge enjoyed on nice season in New York (62 points in 1976-77), but 18 games into the following season his NHL career was over.
Vancouver traded Cam Neely and a 1987 first-round pick to Boston for Barry Pedestrian Pederson. In Boston, young Neely immediately put up 36 goals and 72 points, more than doubling his production from his most recent season in Vancouver. During a decade of success in Boston, Neely would thrice put up 50 goals, and later, as club president, he would oversee the Bruins' 2011 Cup victory on Vancouver ice.
24.
Arizona Coyotes
Max Domi leads all Canadiens in scoring (51 points) and Dylan Strome is playing at a point-per-game pace since being dealt to Chicago, but the jury is still out on John Chayka's moves. The Jets/Coyotes trade of Teemu Selanne, Marc Chouinard and their 1996 fourth-round pick (Kim Staal) to the Ducks for Chad Kilger, Oleg Tverdovsky and a third-round pick (Per-Anton Lundstrom) is a monster. Selanne, it turns out, still had some good games left in the tank. He retired as Anaheim's all-time leading scorer.
Colorado traded Calder Trophy winner Chris Drury and Stephane Yelle to Calgary in October 2002 in exchange for Derek Morris, Dean McAmmond and Jeff Shantz. Yeesh.
New Jersey traded away Pat Verbeek in exchange for the Hartford Whalers' Sylvain Turgeon. The one-for-one deal would see Verbeek go on to become a Whalers icon, while Turgeon — the more established star at the time — did have one 30-goal campaign as a Devil.
Imagine deciding to move playmaking centre and one of the best passers to bless the game, Adam Oates, before he peaked. Oates and Paul MacLean joined the Blues in 1989 exchange for Bernie Federko and Tony McKegney – two veterans whose best days were in the rear view. McKegney was quickly traded again and Federko retired one year after joining Detroit. Oates was made the Blues' No. 1 centre and paired with some guy named Brett Hull.
Way back in 1981, the Kings traded an '81 third-rounder and '83 first-rounder to Buffalo for forward Rick Martin. Martin, hampered by a knee injury, played a measly four contests in L.A. and isn't event the most famous Rick Martin. That first-round pick in 1983? Two-time Cup champion and U.S. Hockey Hall of Fame goaltender Tom Barrasso.
29.
Anaheim Ducks
The Ducks sent Kyle Palmieri, in 2015, to New Jersey for a second- and third-round draft pick. Palmieri leads the 2018-19 Devils in goals (26) and points (47), outscoring all of today's Ducks, and it's not even close.
30.
Edmonton Oilers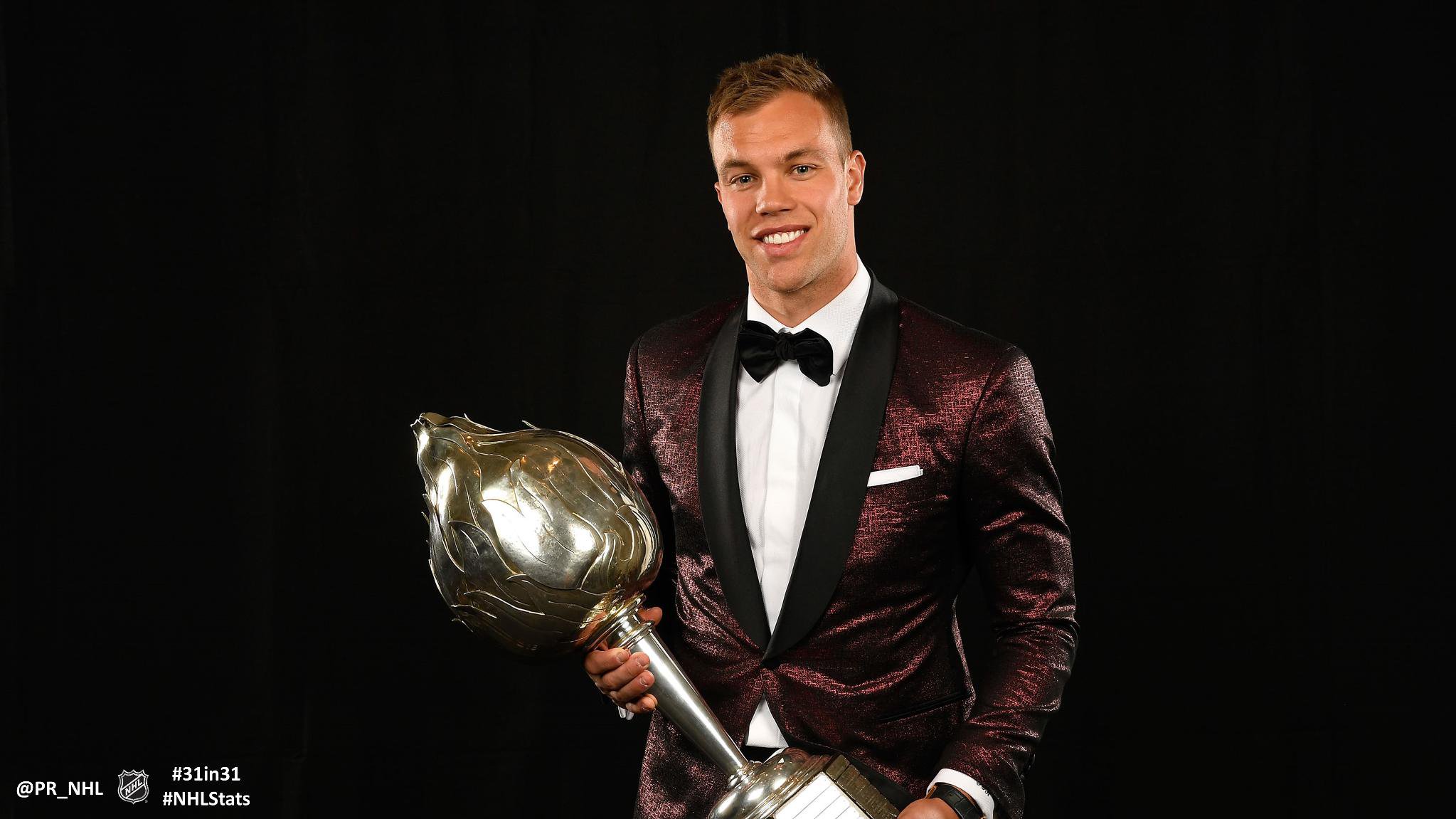 31.
Ottawa Senators
The Mika Zibanejad trade hasn't aged too well at all. At the time, we argued it was a salary-saving move. Growing into a No. 1 centre, Zibanejad is now leading the Rangers in goals, assists and game-winners, contributing to both special teams. Meanwhile, Derick Brassard, the more established forward at the time (2016), has changed teams twice since, and may get moved again before Monday.