On Friday, the NHL revealed the jerseys it will use for the 2015 All-Star Game in Columbus. Hope you like neon!
The two teams – which will be formed through a draft – will sport neon green colours when they hit the ice at Columbus' Nationwide Arena.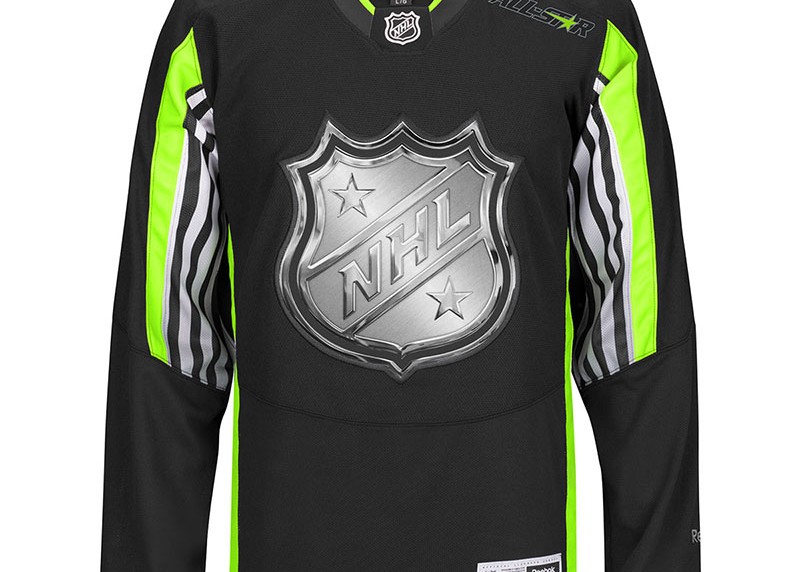 The first six all-stars, who were voted in by the fans, were revealed earlier this week and it was a list dominated by Chicago Blackhawks, plus Zemgus Girgensons, who was elevated by immense support from his native Latvia. On Saturday, the league will announce who the remaining all-stars will be.
The WHL's Edmonton Oil Kings immediately pointed out the similarity between the NHL's all-star jerseys, and the third jerseys they wore for 23 games last season and plan on wearing 13 times this season. They were an instant hit for the Oil Kings.
The NHL All-Star Game is set to go Sunday, Jan. 25, with the skills competition happening Saturday, Jan. 24 and the draft will be held on Friday the 23rd.