LAS VEGAS — The NHL will soon be accepting expansion bids and it's no mystery what this is all about: $1-billion.
Big money. Huge money. The kind of payday that no league could look past.
No wonder there were so many smiles as the NHL's board of governors filed out of a meeting at the Bellagio Hotel on Wednesday afternoon. As Sportsnet first reported, the NHL will open a formal expansion process this summer and they aren't being shy about the motivation to do so.
The minimum cost for a team will be $500-million, according to commissioner Gary Bettman.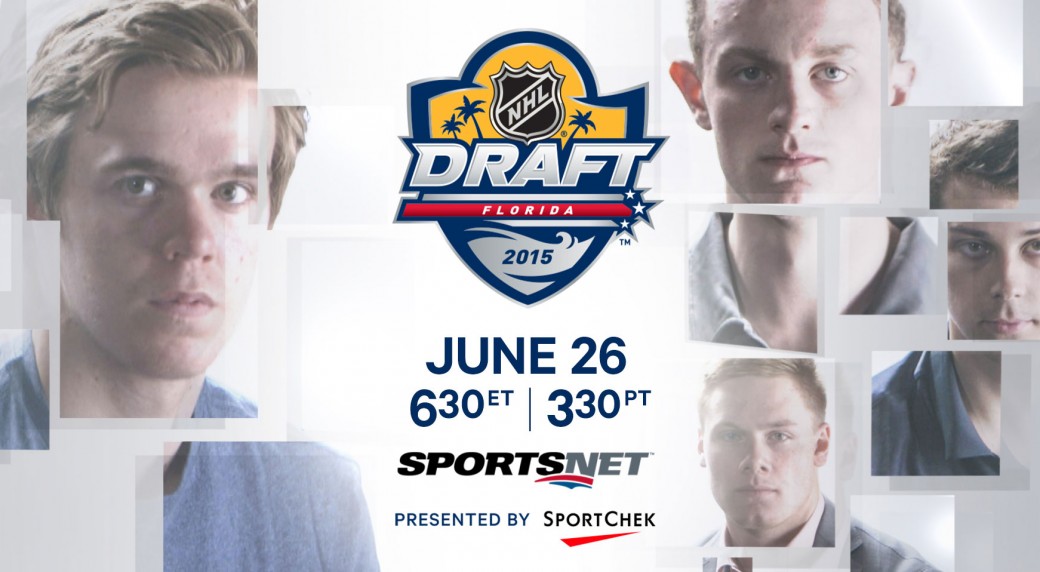 "We haven't set a fee but based on the discussions I've had with ownership I don't think there would be any appetite to expand if the number didn't start with a five," said Bettman.
Since they're likely to grow by two teams starting with the 2017-18 season, we're talking about a sizeable payout for the current members of the club. The money would be split evenly among the teams and isn't considered hockey-related revenue, which means it doesn't need to be shared with the players.
For now, the NHL is tiptoeing into the expansion pool.
Bettman won't commit to how many teams the league will grow by and wouldn't even guarantee that they'll add any. But all you need to do is take a look at the impressive-looking arena taking shape here just off the Las Vegas Strip to know that it's coming.
The NHL will accept expansion bids between July 6 and Aug. 10. Bettman said it's an involved process that includes filling out a lengthy background document and paying a fee, only some of which is refundable.
What the owners are clearly looking to do is establish who is serious about landing a team. The league has received interest from parties in Las Vegas, Seattle, Quebec City, Kansas City and Southern Ontario in recent years and hopes to separate the doers from the dreamers by launching a formal process.
It's the first time the league will consider expanding since the Atlanta Thrashers joined the fold in 1999. Back then the expansion fee was $80-million.
Clearly, the times and business have changed dramatically in less than two decades.
"I think at this stage, the game and the business of the game and the franchises and the ownership of our franchises have never been stronger," said Bettman. "And I suppose that all of the interest that we've been getting expressed is a reflection of that. But we haven't made, and it's ultimately a board decision, that we will definitely expand."
Las Vegas landing a team is virtually a sure-thing at this point. It's no coincidence that the GMs, presidents and team owners all met here this week.
---


Download it FREE now: iOS | Android | Windows
---
One governor told Sportsnet that he's been blown away by Bill Foley, the prospective owner of the Las Vegas team who has already collected more than 13,200 deposits for season tickets.
"He's the real deal," said the governor.
The new arena being built by AEG behind the New York-New York Casino already has the outer facade completed and is scheduled to open in April. You can expect a NHL team to be its first anchor tenant.
It gets quite a bit murkier when handicapping where a second expansion team might be placed.
Seattle is considered a very desirable market by the NHL but the city still has no formal plans to build an arena. That's a significant hurdle.
"Nobody has the arena act together yet in Seattle," said Bettman.
The new arena in Quebec City is nearing completion and will play host to a NHL pre-season game in the fall. Quebecor immediately announced plans to submit an expansion bid on Wednesday afternoon and is viewed as a good option.
Other interest will almost certainly come from groups in Southern Ontario, with the possibility of a second team playing in Toronto now ready to be examined. Bettman made it clear that the Maple Leafs don't hold any territorial veto to keep another team out.
"They do not," he told Sportsnet. "Expansion is decided by the league as a whole, as is franchise relocation."
They've never had more to consider. The league isn't sure how many bids it will receive over the summer but there's every reason to believe the board of governors will be left with a lot to discuss when they meet again in September.
Most importantly, they're soon going to get a boost to the bottom line. This is a business, after all, and that's what it's all about.