When George McPhee agreed to become the first general manager of the Vegas Golden Knights, he joined a historic hockey fraternity.
Only 22 other men had ever had the distinction of being the very first GM of an expansion NHL franchise since the Original Six started growing. Two of them, Bud Poile and Jack Ferreira, had the added distinction of having done it twice. One of them, Bert Olmstead, got the chance to run the expansion Oakland Seals back in 1967 because the team's first official GM, Rudy Pilous, was fired before the first season began.
Some of the people in the fraternity – Punch Imlach, Cliff Fletcher, Bill Torrey, Milt Schmidt – are in the Hockey Hall of Fame for their various contributions to the game and the league. So it's a pretty good group.
As of today, however, McPhee no longer has anything to do with the rest of that group. He's become a fraternity of one.
[snippet id=3816507]
The unprecedented success of the Golden Knights has put McPhee in the most unique situation of any expansion GM in league history.
"It's not even close to what our situation was," said Doug MacLean, who ran the Columbus Blue Jackets in their first season back in the 2000-01 campaign. "It may be tougher on George than it was on me. He's got a market that thinks it can win now."
As Vegas continues to make history in the standings, McPhee finds himself facing a most unexpected set of questions and problems.
Before the 2017-18 season started, there were all kinds of uncertainties about the Vegas franchise in terms of how successful it would be as a hockey business, most of which have been answered rather emphatically by sellouts and a high level of both acceptance and enthusiasm.
On the ice, what seemed clear was that like every other expansion team that had come before, the Knights would take their lumps in their first season. They'd likely trade at least some of their better players in the winter for future assets and finish in a fashion that would permit them to draft high in June. In other words, lose a lot, dump bodies overboard at the deadline and get in on the Rasmus Dahlin Sweepstakes.
Recent NHL history certainly supported that Vegas would be in this position. Of the nine teams that had joined the league since 1990, the average number of wins had been 23 in their inaugural season, and the average number of points 57. The losing, however, never happened. Or at least, hasn't yet. Vegas has already won 29 games and accumulated 60 points. Being a seller at the deadline appears to be off the table. It would be difficult to imagine Vegas trading James Neal or William Karlsson for futures at the end of next month. It seems doubtful owner Bill Foley would be keen on that approach.
Dahlin, meanwhile, almost certainly won't be playing his first NHL season in Nevada. As it stands, the Golden Knights will be in the last row of tables in Dallas drafting late in the first round.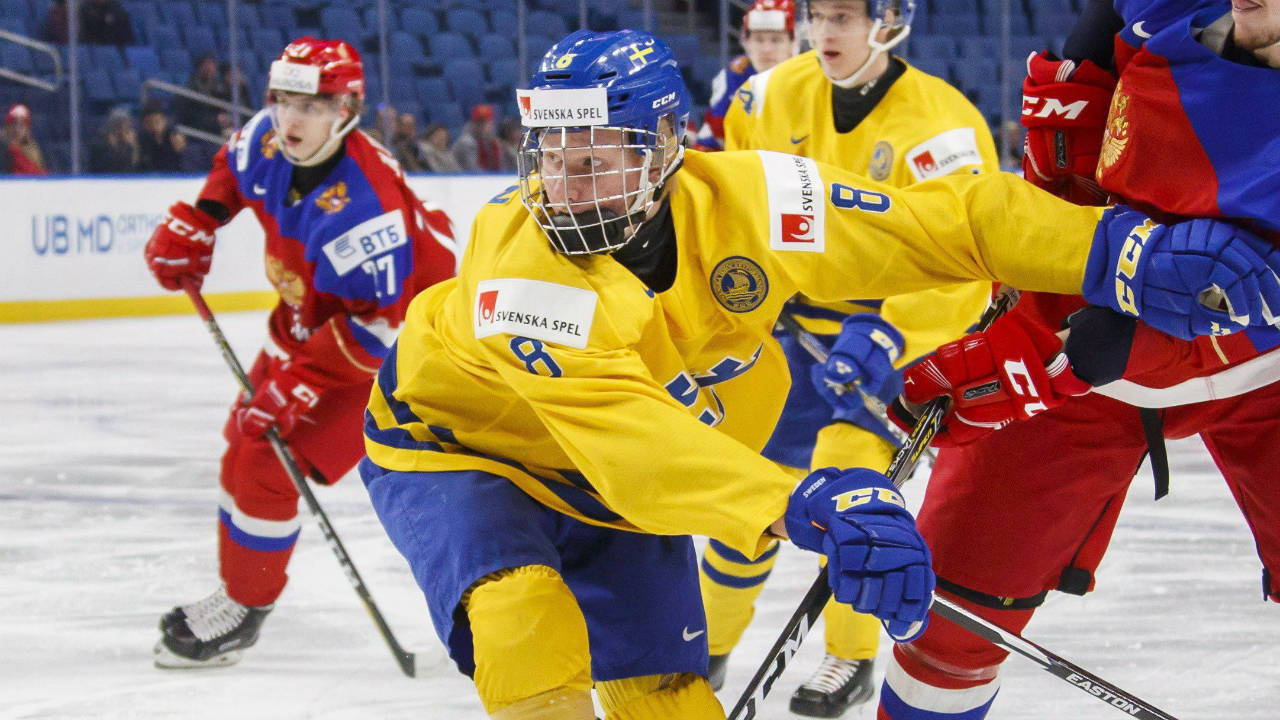 McPhee, however, can look at options that never before were available to expansion general managers. He could be, for example, a buyer at next month's deadline, using the team's wealth of draft picks as currency. Based on what we've seen, a reinforced Vegas club might win a round or two in the post-season.
Next summer, meanwhile, the Golden Knights could theoretically become a destination of choice for top NHL free agents, something NHL teams after one year of competition have never previously been. A free agent looking at Vegas now sees a top-flight owner, an experienced and successful GM, an excellent head coach and one of the best teams in the league. That checks off a lot of boxes. Add to that a gorgeous building, no state income tax in Nevada and a generous climate from October to April, and the Knights have are going to have many things to offer next July if they choose to go hunting for marquee talents.
If John Tavares, say, goes the unrestricted free agent market, why wouldn't he see Vegas as a very attractive choice now? Ditto for James van Riemsdyk. If Ottawa decides at the end of the season to trade Erik Karlsson, Vegas might be one of the franchises he'd be willing to accept a deal to. The Strip is certainly a lot more hospitable in January than Kanata.
At the same time, the success of the Golden Knights comes with other challenges. For example, having given Jonathan Audy-Marchessault a contract worth $5 million a season, McPhee might be more inclined, or feel more pressure, to sign Neal, who will likely be looking for $6 million a season. Then there's Karlsson and his extraordinary shooting percentage (25.9% as of Wednesday), as well as young defenceman Shea Theodore, both of whom need new contracts.
MacLean certainly didn't have to worry about giving out rich contracts to players on that first Columbus team. He remembers his biggest challenge was trying to keep owner John McConnell happy by staying ahead of the other first year team that season, the Minnesota Wild.
"It was a huge deal to our owner, as crazy as that sounds," said MacLean. "It was a huge deal. It was the competition. It was intense."
Columbus, with 71 points, did finish ahead of Minnesota. That, however, bumped the Blue Jackets back to the eighth pick in the draft, and they ended up with goalie Pascal Leclaire. Minny drafted future captain Mikko Koivu.
The Atlanta Flames, meanwhile, joined the NHL with the New York Islanders in 1972, the same year the upstart World Hockey Association started. That left Fletcher, the Flames first GM, and Torrey, who was running the Islanders, with no chance to be as competitive as Vegas has been. The Flames and Islanders paid only $6 million each, and only $2 million of that in cash.
"That was an unusual expansion. It was almost an afterthought by the league," said Fletcher. "They only decided the previous December to expand to Atlanta and Long Island, and that was because there were new buildings going up in those places and they didn't want the WHA to get in there.
"Torrey and I had the challenge of drafting players who had the option of signing with WHA. There wasn't lot of talent available to us. Still, up until February we were in a playoff position. Then we came back to earth last six weeks."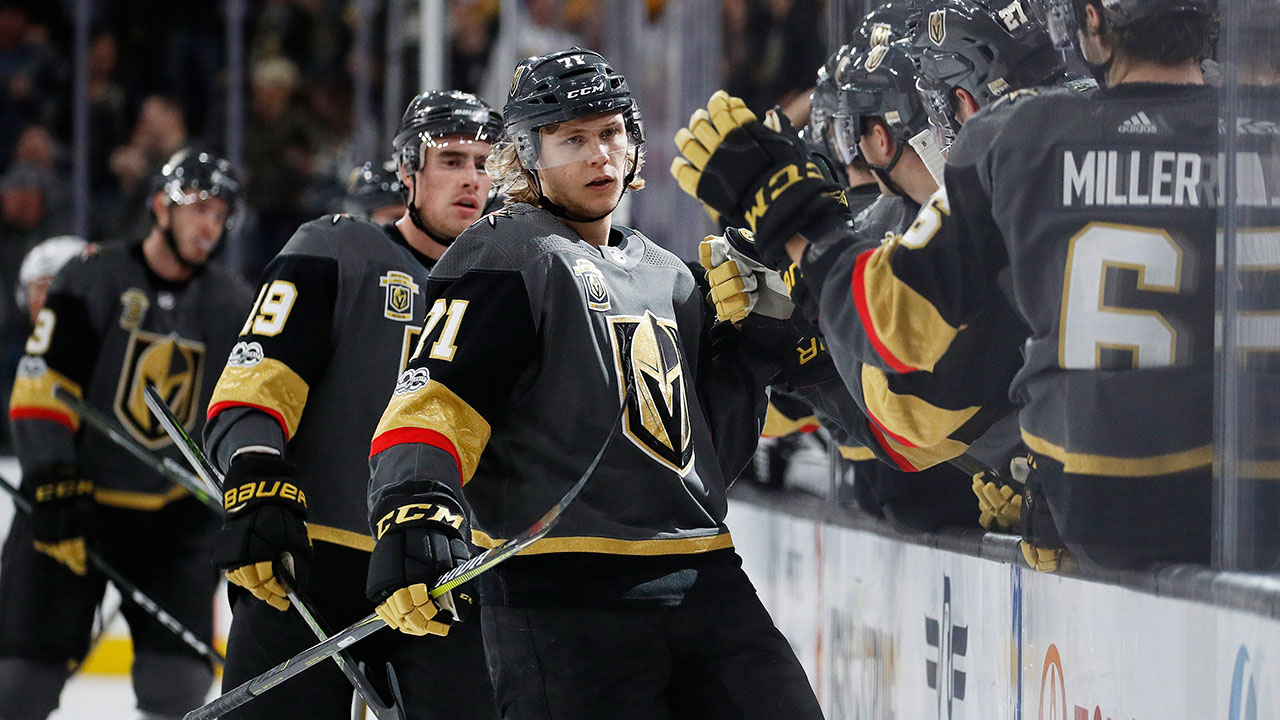 At the time, Atlanta was the most untested market the NHL had ever tried to crack.
"Our first league game against Buffalo was the first pro hockey game played in state in Georgia," recalled Fletcher. "On the first face-off, Gilbert Perreault won it back to Tim Horton. Horton skated up to the red and fired long shot that our goalie caught.
"Fourteen thousand people stood up and cheered."
After the season was over, the 65-point Flames drafted second in the NHL entry draft, and took forward Jacques Richard, who didn't turn into a star player. So they were weakened out of the gate by the presence of the WHA, didn't have the good fortune to land a franchise player in the draft and by 1980 were on their way to Calgary.
Vegas, by comparison, looks like a powerhouse coming out of the gate with options the Flames and other NHL expansion outfits could never have imagined. Where McPhee steers this ship next will be fascinating.
"I would have loved to be in that situation," said MacLean. "But I know the way NHL managers and coaches think. They're having a great year and have hit it out of the park. But where are they next year when excitement drops a notch and the shooting percentages all come down and you've had to pay out some big contracts?
"George has to manage the expectations of his owner and the market. So did I, in a lesser way, and my owner paid $80 million for the team. Not $500 million."