Two more sleeps.
Brace yourselves for a frenzy of business decisions, hockey fanatics.
On Thursday, the off-season's first buyout period closes at 5 p.m. ET.
At 12 p.m. ET on Friday, signing season opens. Unrestricted free agents can then start putting pen to paper on new deals, and restricted free agents — clear to speak with other teams as of Tuesday— are open to accepting their qualifying offers or (please happen) signing offer sheets.
We gather here the latest rumours surrounding trade talk, UFA interviews, and the possibility of a Jacob Trouba offer sheet.
Warning: This is only smoke, not fire… yet. Just ask Sonny Milano.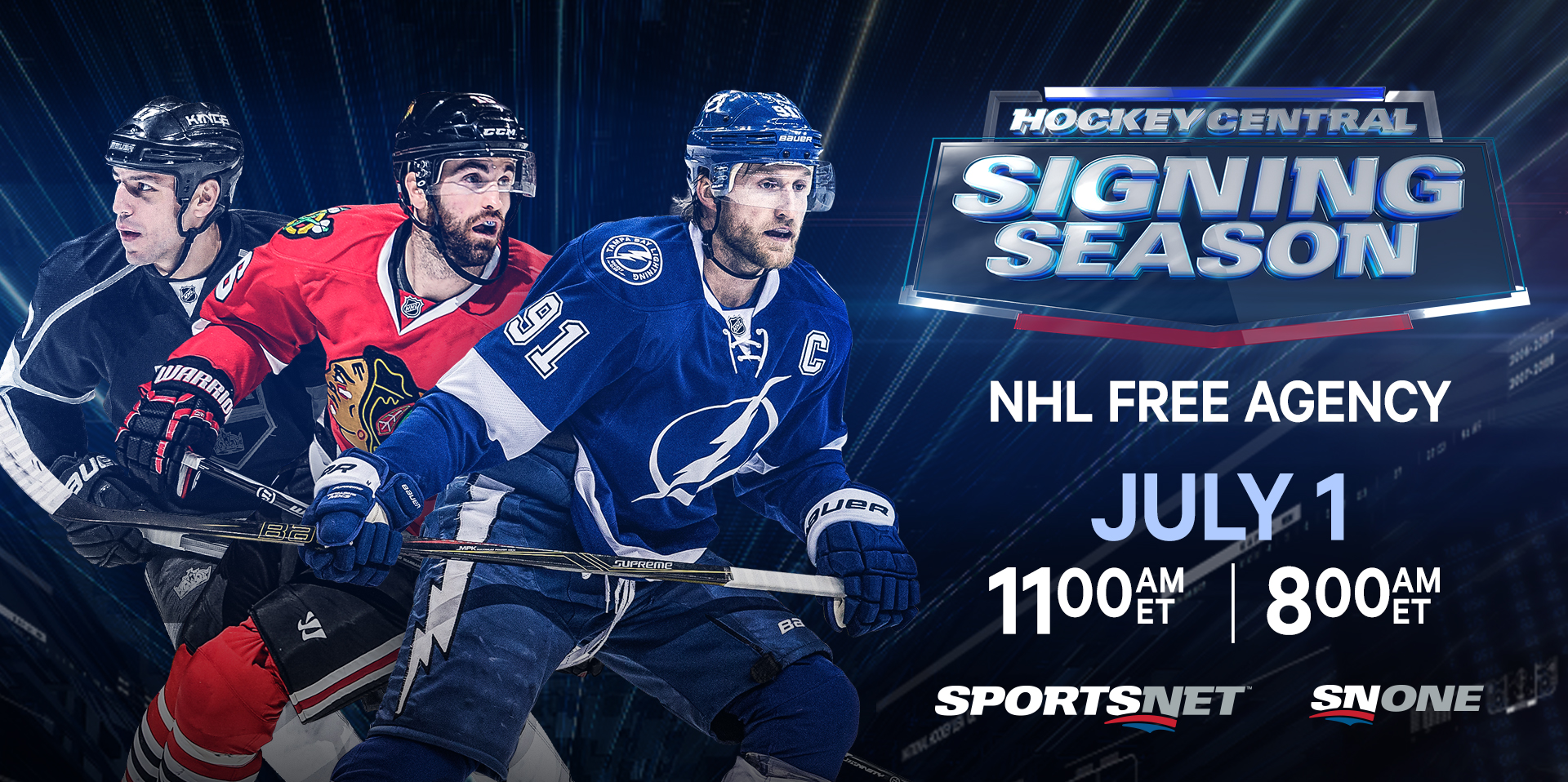 Bruins prepping offer sheet for Jets' Trouba
According to "a hockey source," Joe Haggerty of CSSNE.com reports that the Boston Bruins "are preparing an offer sheet" this week for the young Winnipeg Jets defenceman.
Bruins GM Don Sweeney has been seeking a No. 1 D-man of the future pretty much since he traded away Dougie Hamilton to Calgary around this time last. He failed to acquire one at the draft last weekend.
The 22-year-old Trouba had a down season production-wise (21 points) but has averaged more than 22 minutes of ice time per game since entering the NHL.
Haggerty estimates a Bruins offer sheet at a minimum of $47 million.
| Average annual value | Compensation |
| --- | --- |
| Less than $1,239,226 | Nothing |
| Over $1,239,226 to $1,877,615 | Third-round pick |
| Over $1,877,615 to $3,755,233 | Second-round pick |
| Over $3,755,233 to $5,632,847 | First and third-round picks |
| Over $5,632,847 to $7,510,464 | First, second and third-round picks |
| Over $7,510,464 to $9,388,080 | Two firsts, a second and third-round picks |
| Over $9,388,080 | Four first-round picks |
The catch: Offer sheets are almost always matched. We haven't seen one since Ryan O'Reilly's with Calgary in 2013.
Furthermore, Jets GM Kevin Cheveldayoff, who has plenty of cap space, is on record saying he'd match any offer sheet for Trouba. With the Columbus Blue Jackets inking RFA Seth Jones to a reasonable six-year deal at a $5.4-million cap hit Wednesday morning, overpaying for Trouba now seems absurd.
Ryan Nugent-Hopkins' ears must be burning
As it looks increasingly likely that UFA Milan Lucic could be bound for Edmonton, the Oilers appear destined to part with one of Taylor Hall, Jordan Eberle or Ryan Nugent-Hopkins. (I know, you've heard that story before.)
RNH was linked in trade rumours (via respected reports) to the Minnesota Wild over draft weekend. And now the offence-starved New Jersey Devils have popped up as a good destination. Young defenceman Damon Severson does make sense as a trade target, though GM Ray Shero would probably be loathe to part with him.
Lightning, Predators, Canadiens, Islanders in on Ladd
Smith reports Lightning, along with the Predators, Islanders and Canadiens, are interested in UFA Andrew Ladd, who will not be returning to Chicago.
Adam Vignan of The Tennessean reports that the Predators have spoken to UFA forwards Ladd and Loui Eriksson, according to agent J.P. Barry.
"Forward-wise, we're always looking to get a little bit better," Predators GM David Poile said Tuesday. "That could be a trade, that could be a free agent, that could be a combination of both of those. We've had meetings and we've talked about a number of players."
Holland speaks
Detroit Red Wings GM Ken Holland, who surely has taken his stab at UFA No. 1, spoke Wednesday with Boomer and Pinder on Sportsnet 960 The Fan (listen in full here).
Holland is a big fan of the UFA courting period.
"You get a sense as you go along whether you're in the mix or not," he said. "You've got to have a whole lot of different plans."
With the Wings now having in the neighbourhood of $18 to $20 million below the cap, Holland said he will be chasing free agents.
But it's not just free agents. Holland has spoken with the Anaheim Ducks about a trade for defenceman Cam Fowler in recent weeks, reports the Detroit Free Press.
Some of that Red Wings dough needs to go to RFAs Danny DeKeyser and Petr Mrazek, it should be noted.
Martin in high demand
When the New York Islanders signed Casey Cizikas to a $16.75-million extension, the writing was on the wall for UFA Matt Martin.
The fourth-line grinder put up a respectable 19 points in 80 games last season and has the type of bang and grit multiple teams value.
Arthur Staple of Newsday reports that Martin is believed to be asking for $3 million per season on a four-year pact.
The Maple Leafs, Bruins, Canadiens, Kings, Flames, Rangers and Red Wings are among the teams that have reached out to Martin, Staple reports.
"As the time ticks away here, you wonder what's in store for you and your future. You still hope something can get done [with the Islanders], but it's a business. I never thought it would get this far, but this is how these things go," Martin said.
"I don't like to hold a lot of grudges. I've grown a lot with this organization and I have a lot of things to look back and be happy about. If it is time to move on, it's time to move on. You make those connections in a new community. But I very much want to stay involved here if that happens."
Forget that Eric Staal homecoming
Carolina Hurricanes GM Ron Francis tells beat reporter Chip Alexander that it would be "unfair to us and to him to bring him back and ask him to accept a different role than the one he had."
Francis has wished former captain Eric the best. Let's close that book.
Staal is still hopeful to play top-six minutes at centre and is not expecting a long-term deal. He has invited interest from three or four teams, according to Sportsnet's John Shannon.
Perron to Habs?
UFA David Perron, a 28-year-old left wing from Sherbrooke, Que., is keen to join the Montreal Canadiens, reports Sportsnet's Eric Engels.
Lucic denies Oilers report
Milan Lucic, who met with the Edmonton Oilers brass Tuesday, denied the report that his joining Connor McDavid & Co. is a done deal.
Fine. But all signs point to the big winger getting paid in Western Canada. Call him Milan Luchini.
Class act, that Joe Colborne
So the Calgary Flames don't qualify RFA Joe Colborne after he thought he was close to staying with the team, and the guy still shows up at the Tsuut'ina Treaty Day Parade to put in work for the Flames' charity.
Well done, Joe.
Couldn't resist…