Hockey fans a pretty much the opposite of four-year-olds on Christmas morning: They actually get excited about new sweaters.
Well, the fine jersey nuts over at Icethetics.co, who leave no tag unpopped, have given fans a heads-up on which new NHL sweaters we can look forward (or, depending on the design, look forward to loathing) in 2015-16.
Here is a sneak peek at which teams will be unveiling new shirts next season.
Anaheim Ducks
Anaheim will unveil a new alternate sweater in 2015-16, according to Reebok. We wouldn't be mad if the Ducks went full Orange County, as they did for their 2014 Stadium Series game.
Arizona Coyotes
The Coyotes, who put a smile on our collective face with last Thursday's throwback jerseys, could make the most significant sartorial switch next season, but the team denies a logo shift.
"We are considering modifications to our home and road jerseys for next season," Arizona's vice president of communications Rich Nairin wrote in an email. "However there will not be any changes to our logo."
Buffalo Sabres
The Sabres' much-maligned "turd" jersey won't see a third season. The team will stick with home and away only for 2015-16.
Colorado Avalanche
According to Reebok, the Avalanche will be discontinuing its alternate outfit — the diagonal wordmark one — in favour of something fresh for 2015. Best guess is the third sweater will be part of a Stadium Series unveil. (Please, be the Rockies jersey. Please, be the Rockies jersey.)
New York Islanders
After they move out of Uniondale, the Islanders will rep a black-and-white alternate sweater as a nod to their new neighbourhood. Best bet? It might look like one of these Brooklyn hockey logos trademarked by Barclays Center.
San Jose Sharks
Spotted on the Sharks' 2015-16 ticket brochure, San Jose will have a fancy new logo (presumably worn as a shoulder patch or something like that) to acknowledge the franchise's 25th anniversary.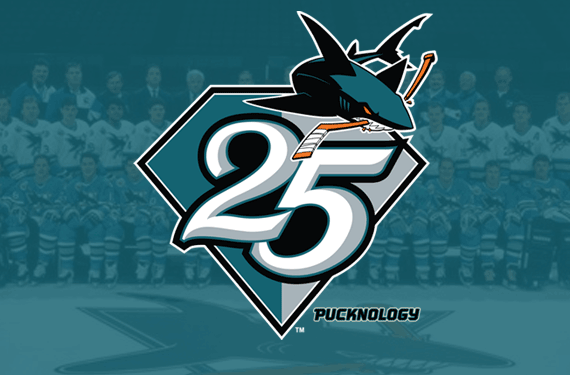 Washington Capitals
The Capitals will be trotting out a new alternate sweater in 2015-16, according to Reebok's catalog. Currently, Washington sports the white throwback on occasion (thumbs up). Perhaps the team will go for a red throwback (also awesome) or lean on this season's Winter Classic duds.