This column is about conspiracies, money and Connor McDavid.
Please read on.
Conspiracy theories are compelling. They are generally about as likely as a kitten writing software code, but logic doesn't typically make them go away. Sports conspiracies are even better, because, really, they don't matter.
So let's contemplate for whose benefit NHL commissioner Gary Bettman would rig the NHL draft lottery?
Or put another way – where does Gary want McDavid?
There is precedent for this kind of stuff. One of the funnest and most persistent conspiracy theories in sports is that Bettman's mentor — then-NBA commissioner David Stern — maneuvered to have the New York Knicks draft Patrick Ewing in 1985. It was the first year the league implemented a lottery and having Ewing – projected then to be the best centre to come along since Kareem Abdul Jabbar – in the league's biggest market was too good an opportunity to pass up.
And when NBA commissioner David Stern reached into a barrel and pulled out an envelope with the New York Knicks logo inside so was born the myth (?) the Knicks' envelope was chilled in advance so Stern knew which one to choose.
Which brings us to McDavid, the Erie Otters phenom and the first player since Sidney Crosby to be universally believed to be a franchise changing, generational talent.
Where McDavid ends up will be determined in April when the NHL holds its draft lottery, a much more sophisticated process than the NBA had in place when they introduced the draft lottery (the NHL followed suit in 1995).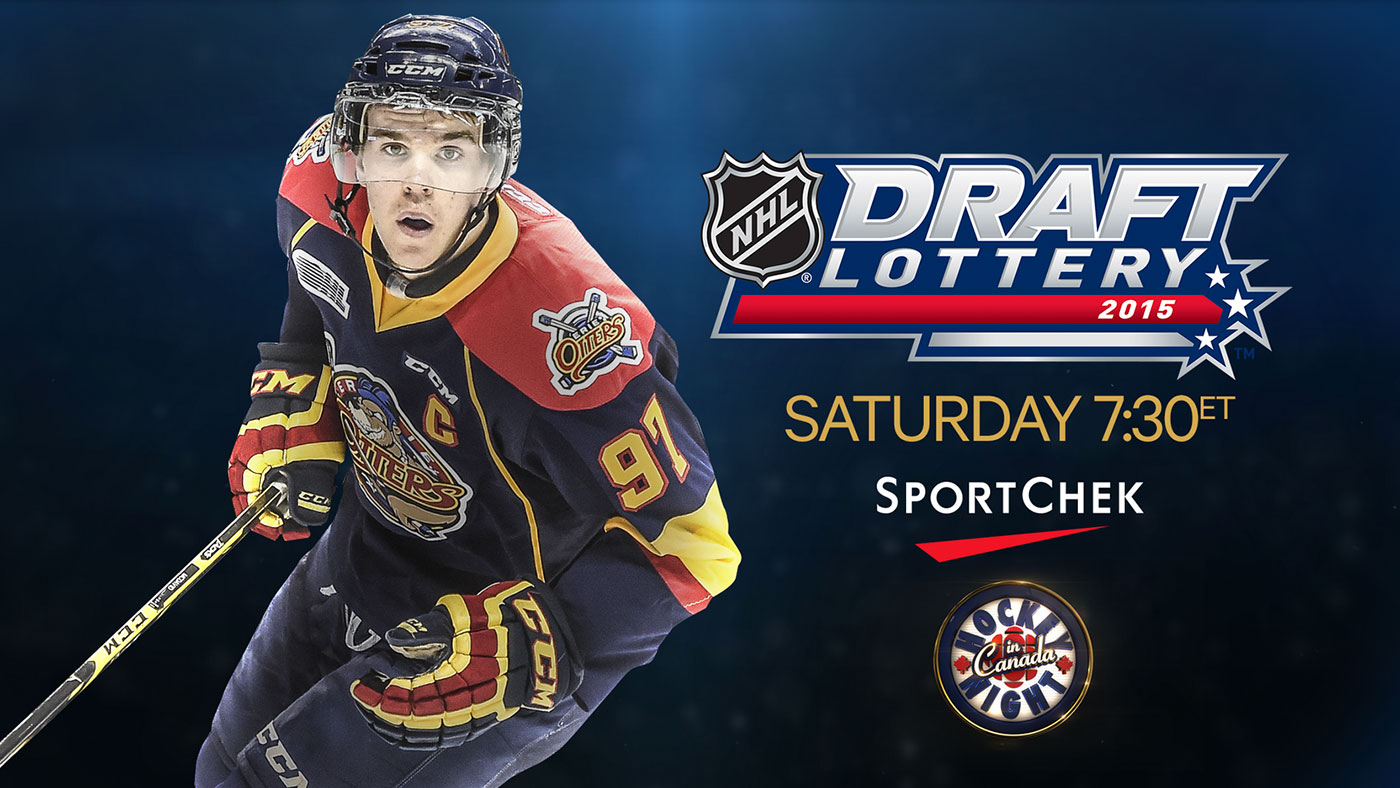 The odds of winning the rights to pick McDavid are in plain print: the 30th place team in the regular season has a 20 percent chance of having its Ping-Pong ball come up. The fourth place team – currently the Toronto Maple Leafs have a 9.5 percent chance. The 14th worst team – a one percent chance.
Now, we're not trying to suggest that Bettman and the NHL would actually put in the fix. He may have stretched the facts regarding the viability of the NHL in Phoenix a few times, but I'm not one of those that believes the league snatched a Stanley Cup from Buffalo in 1998 or plainly maneuvered to get the Los Angeles Kings into the Stanley Cup final in 1993 or conveniently plopped Crosby in Pittsburgh when the Penguins were in bankruptcy.
But if the NHL were to rig the lottery, where would they be best served to have McDavid end up?
Would having a huge star in the league's richest market drive league revenues most?
Having Derek Jeter in Yankee pinstripes certainly seemed to help MLB grow its business over the previous two decades.
But then consider the impact LeBron James had and is having in Cleveland? James is a huge global star even if working in a secondary market, but Forbes figures his return to Cleveland this season instantly added $150-million to the value of the Cavaliers franchise.
Things are more complicated with regard to the McDavid and the NHL because the league is disproportionately dependent on the seven Canadian-based teams for cash. It's estimated that nearly 40 percent of the league's ticket revenues come from Canada and the league gets about $334-million US from the national rights deal it signed with Rogers (assuming an 80-cent Canadian dollar) compared with the $200-million US they get from their deal with NBC.
So would having McDavid starring in revenue-rich Canada help the league more? Or would having him do the LeBron thing and prop up a weak US market be the best medicine for the league?
Even among bottom-five teams there are widely diverging scenarios. It's hard to begrudge the Sabres getting him, but the real debate for the NHL if they were to get in the lottery fixing game would boil down to two choices, according to sports marketing experts.
Would the league be better off with McDavid going to a non-traditional hockey market and doing for Arizona or Carolina what Crosby did for Pittsburgh, where the once-struggling Penguins have a new arena, an eight-year sellout streak and are a local TV ratings colossus?
Or would the NHL be better off with McDavid in Toronto, giving the league something they've arguably never had: a sure-fire superstar in the league's biggest, richest market?
Even sports business experts are divided.
"From a marketing perspective you want to spread your assets to where they're needed most," says Brian Cooper president and chief executive officer of S&E Sponsorship Group. "But to have a talent like McDavid in Toronto where the fan base is dying to latch onto something, it would be over-the-top."
But arguably the league's biggest triumph – or folly, depending on your perspective – was the impact Wayne Gretzky had on hockey in California and to a lesser extent the league's overall Sunbelt strategy. Could McDavid finish the job?
"One of the league's core goals is to grow the game in markets other than Toronto or Montreal where hockey interest is already feverish," says Norm O'Reilly, a management professor and chair of Ohio University's department of sports administration. "So from a strategic perspective you want to plunk him in Phoenix or another market that needs a little push."
O'Reilly argues that a true, Crosby or Ovechkin level superstar is not market dependent; their star will rise regardless of where they land, but a single player can change the fortunes of team locally.
Just helping the Coyotes break even could save the NHL $25-million a year in revenue sharing they have reportedly spilled into the desert. Over a 10- or 15-year career, that adds up. Rising franchise values would be a nice bonus as well.
Besides, wouldn't McDavid coming to a hockey-saturated market like Toronto be like bringing sand to the beach?
Maybe not. McDavid in Arizona or Carolina would be incremental growth. McDavid in Toronto could mean exponential growth.
"An Original Six team receiving a phenom comparable to Sidney Crosby would register far more interest amongst general league fans than if he was a huge fish in a much less significant pond," said Julie Frank of Chicago-based Navigate Research, via email. "A star player in a market heavily interested in hockey will garner far more media coverage and promotion from local and national news outlets because there will be far more excitement in that market and an appetite to consume coverage of that player. Overall, this will lend itself to far more coverage and in turn more exposure for the league."
So when it comes to putting that special coating on those Ping-Pong balls, Bettman has a tough call.
The teams involved, to their credit, have done their part. Buffalo has dutifully remained a hot mess all season. Edmonton cleverly avoided playing defense. Toronto abruptly stopped trying midway through the season and Arizona has a negative 72-goal differential in 61 games.
These teams are focused.
Now it's up to the NHL and Bettman to do the right thing.