A new Age of Heartlessness is almost upon the NHL. Just wait. Not long now. Like climate change, it's coming.
It all started, at least philosophically, with the NHL's decision not to allow its players to go to the 2016 Winter Olympics in South Korea. That told you something. The owners didn't see the benefits as it once had, it hadn't been included by NHLPA boss Donald Fehr in the previous round of bargaining and so the players weren't simply entitled to go. They might have felt it was part of the spirit of the agreement, but it wasn't in the fine print, and the owners certainly didn't feel they owed it to the players to let them participate.
No discussion, no sense of trying to put a larger sense of the game first, or loyalty to the players ahead of business. Players were upset. There was a sense this was a change in the way the league had been doing business.
Now, with the salary cap increasingly restricting the ability of teams to both retain their talent and change their teams to stay competitive with every passing day, the time when teams were able to deal generously with their stars, even when those stars were no longer able to do what they once could, is almost at an end.
Simply put, NHL teams can't afford to be loyal any more. They can't afford to worry about whether business and roster decisions make players unhappy, or feeling like they've been treated badly. The cost of behaving that way is just getting too high.
[snippet id=3816507]
Look at the Los Angeles Kings. Or the Chicago Blackhawks.
It was with the Kings, and their difficult situation with Mike Richards, that the issue of how much "loyalty" was owed to a team stalwart first really came into vivid focus. Richards, a key part of L.A.'s championship team in 2012, was in the middle of a 12-year, $69 million contract when his production began to decline sharply.
After the Kings won again in 2014, Richards wasn't showing signs of bouncing back and a compliance buyout then would have helped the Kings out with their salary cap issues. But GM Dean Lombardi decided against it because he thought he owed Richards.
Six months later, Richards was on waivers.
"If you're going to expect loyalty from your players, then you, at times, have to show loyalty to them," said Lombardi, explaining why he hadn't bought out Richards when he could have.
"Under the circumstances, with what he had done for us, I thought he deserved a chance to get back to where he knows he's capable of."
Six months after that, the Kings terminated Richards' contract for a "material breach," and eventually a settlement was reached with the veteran centre and the league on his impact on L.A.'s salary cap. The Kings, now in sharp decline as a team, are still paying him. So Richards, while an extreme case because of his off-ice issues, is the poster child for being too nice to a veteran, and how much it can cost a team over time, particularly under the salary cap system.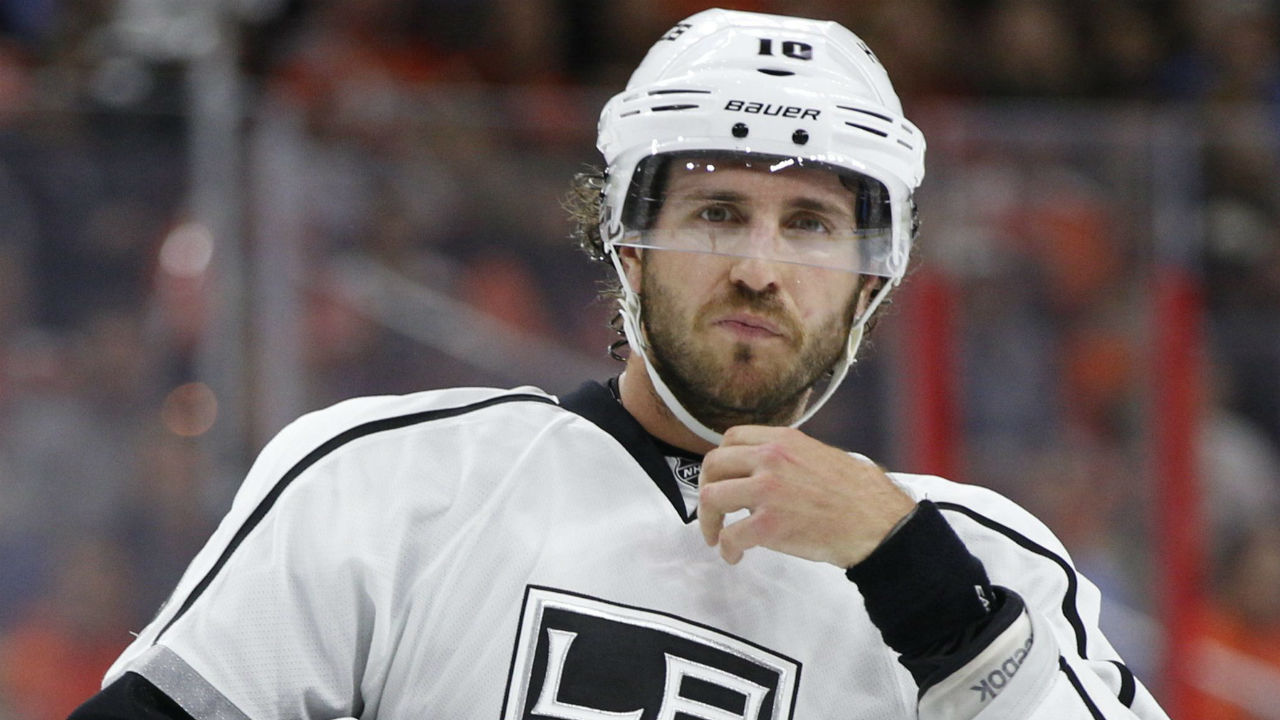 What's really going to change things even more dramatically, are the enormous dollars players are now getting after their entry level contracts, suffocating the ability of teams to share the wealth and ice deeper, stronger teams.
When Patrick Kane, the first pick of the 2007 draft, finished his entry level contract, he received a five-year, $31.5 million deal that included a $6.3 million cap hit. At the time, the salary cap was at $59.4 million, so Kane's deal was worth about 11 per cent of Chicago's payroll. That figure fit nicely as the Hawks won Cups in 2010, '13 and '15. Then a new Kane deal worth $10.5 million annually kicked in – as did Jonathan Toews' new deal – and ever since the Hawks have been challenged to ice a contending team.
Chicago is desperately trying to avoid a rebuild, but the reality is they've hung on to their core consisting of Kane, Jonathan Toews, Duncan Keith and Brent Seabrook for too long. Keith and Seabrook, in particular, can't do what they once could, but they're on long-term deals. Maybe it was loyalty that kept them around.
The result is Chicago is tight on the cap at the same time the team is sitting outside the playoff picture at U.S. Thanksgiving after missing the playoffs last year. Players are now taking bigger chunks of cap room right out of entry level. Connor McDavid's contract, which comes with an annual cap hit of $12.5 million, will cost Edmonton roughly 16 per cent of it's maximum payroll this season. Next year, the betting is that both Auston Matthews and Patrik Laine will surpass McDavid's salary.
The Maple Leafs could end up having to ante up 28 per cent of their payroll to Matthews and Mitch Marner, which will restrict their ability to sign the likes of Jake Gardiner and Kasperi Kapanen. After last season, the Leafs had to let veterans like Tyler Bozak, James van Riemsdyk, Matt Martin and Leo Komarov go to reduce payroll pressure, and they still haven't been able to come to terms with winger William Nylander.
Carolina, meanwhile, is operating well below the cap this season, but will need to sign Sebastien Aho and Michael Ferland this summer, which could add $15 million to the payroll. After letting popular veterans like Eric Staal, Cam Ward and Jeff Skinner go in recent years, the Canes may face a hard call on captain Justin Williams next summer.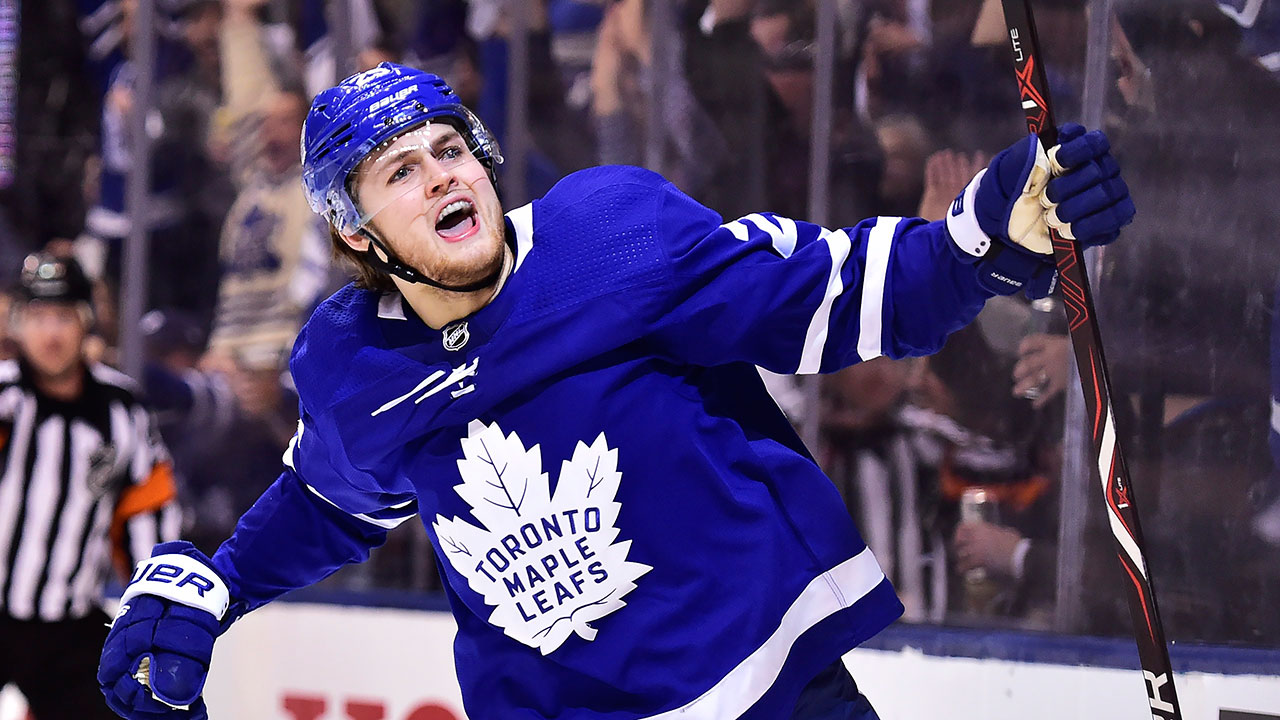 The Kings, meanwhile, still have massive commitments to aging stars like Anze Kopitar, Jonathan Quick, Dustin Brown, Jeff Carter and Dion Phaneuf, plus Drew Doughty's eight-year, $88 million deal kicks in next season.
Doughty may end up being the test case of whether a new heartlessness is really on the way. He turns 29 next month, and if the Kings have any hope of getting out from under that contract while getting much in return, it could be next summer at the draft. Doughty has only ever played for L.A., and chose to re-sign rather than test the unrestricted free agent market in 2019. He's been a loyal soldier, albeit a very well paid one.
After being so loyal to Richards, will L.A. show the same degree of loyalty to Doughty, who is still playing at a high level? If they want to be cold-blooded and start rebuilding their franchise, they may have to choose a different path.
Many teams will soon be in the same boat. Staying loyal is going to come at a much greater price.