In a trade deadline that wasn't exactly action packed, most of the big names that were rumoured to move didn't go anywhere, and the ones who did went in the days before the actual deadline.
With that said, there's still some excitement on a day like today, and a big part of that is looking at the best and worst deals of the deadline.
Looking around the league, there weren't many severe overpays this year aside from the Wild giving up a ton of picks for Martin Hanzal. And even that one is tough to criticize too harshly considering the glut of high-end prospects Minnesota has in the cupboard.
There were a few trades that didn't necessarily address team needs (we'll get to a couple of them), but let's take a look at the best trades first.
Kevin Shattenkirk to the Capitals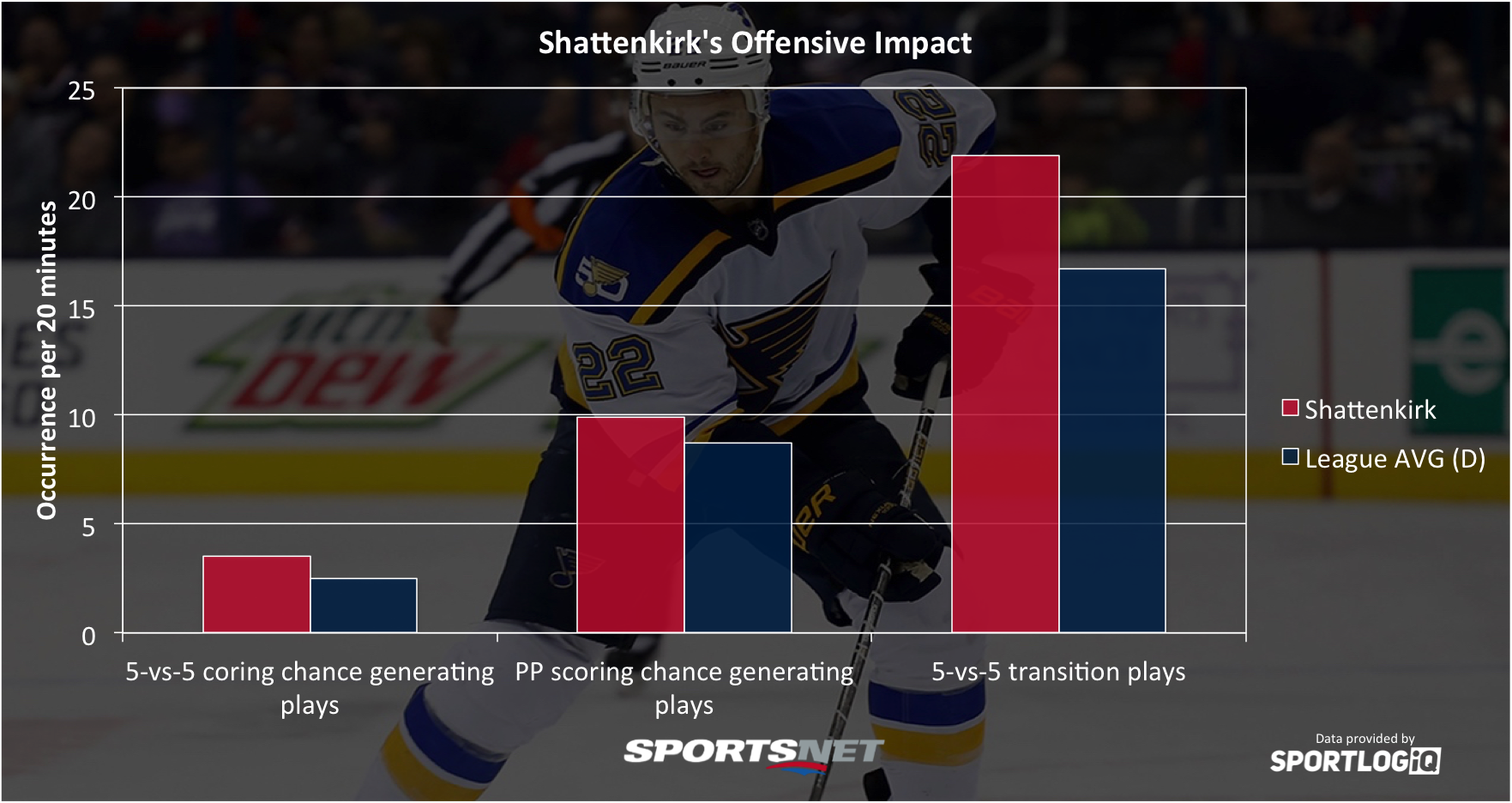 This trade would be great no matter what, but considering the Capitals are dealing with a couple minor injuries on the blueline it looks even better. Shattenkirk is an elite offensive and puck-moving defenceman who has been unfairly maligned for his defensive play for a long time. He's not the strongest player without the puck, but because his play leads to his team having the puck so often, that barely matters.
[relatedlinks]
The Caps' right side was already pretty strong, but Shattenkirk is a legitimate challenger to Matt Niskanen as the best defenceman on the team. In fact, when I looked deep into the numbers in September, Shattenkirk came out as the sixth-best blueliner in the entire NHL over the last three seasons.
Everyone is talking about Shattenkirk's impact on the power play, but his even-strength impact is just as large.
Thomas Vanek to the Panthers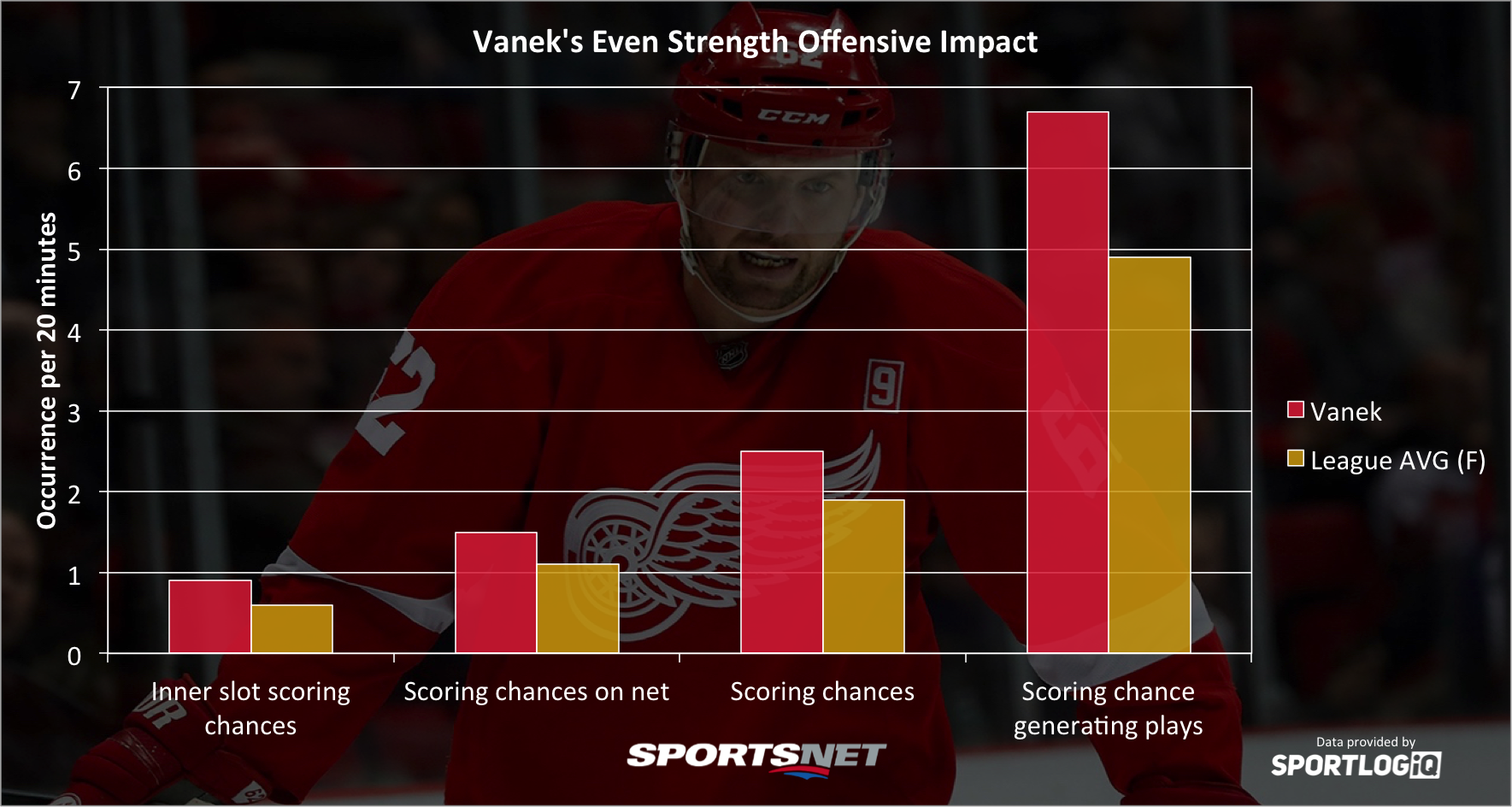 He isn't what he used to be, but Thomas Vanek has been having an incredible offensive season this year in Detroit. At 33 years old, he has become a one-zone player, meaning he's not going to help teams in the defensive or neutral zones, but offensively he's still a bit of a wizard.
Vanek is still producing at a first-line rate at even strength, generating more scoring chances than all but 33 other forwards this season. He's been a bit lucky in terms of converting those chances into goals considering he's currently fifth in the NHL in 5-vs-5 points per 60 minutes, but even if he wasn't he's a difference maker in the right role.
One of the biggest criticisms of the Panthers this season has been their lack of ability to create high-danger scoring chances. That had already started to change now that Aleksander Barkov and Jonathan Huberdeau are healthy, but injecting Vanek into the lineup has essentially given the Panthers the full line of first-line scorers they've lacked for a huge chunk of the season.
P.A. Parenteau to the Predators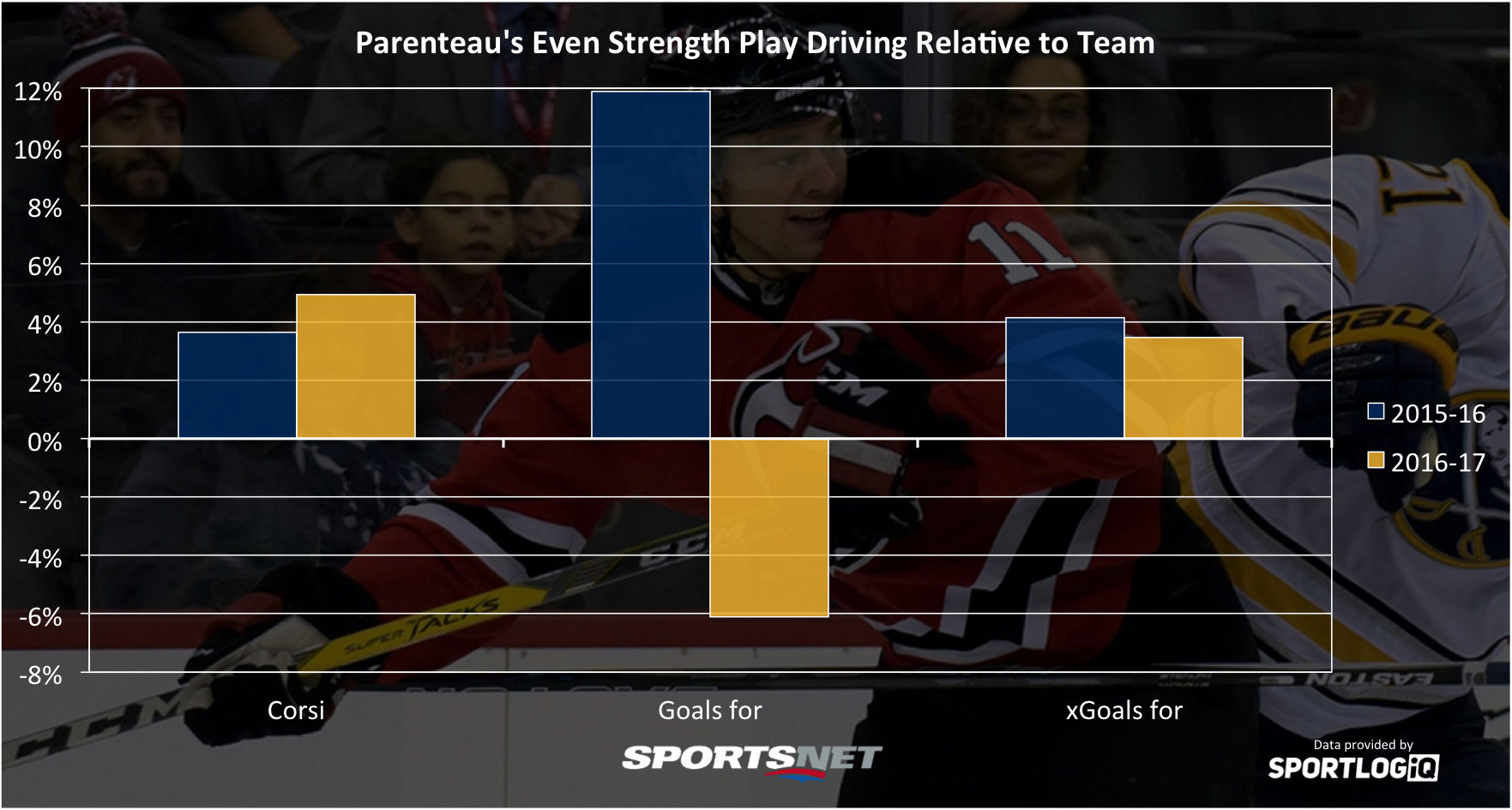 Perennially underrated, P.A. Parenteau is once again on pace for about a half-point per game this season, despite playing for the offensively limited New Jersey Devils. Parenteau's 1.61 points per 60 at even strength placed him third on that roster, and he led the team in even-strength goals.
Parenteau isn't a top-line forward, but he is the kind of player who fits perfectly into a strong team's middle six. Along with producing a solid amount of offence, Parenteau is a strong possession driver; about four per cent better than his team's average over the last two seasons.
In addition to that, Parenteau's season has been mired by bad luck, as he's been on the ice for a team-low 89.71 per cent save percentage, and a below-average 6.84 per cent shooting percentage. That suggests that as solid as he's been, he could be even better down the stretch and into the playoffs.
—
Now for the bad trades, which honestly were tough to pick out. There were a few trades that didn't make much sense, but most of them were between non-playoff teams. There were really only two trades that stuck out as certifiably bad to me.
Steve Ott and Andreas Martinsen to Montreal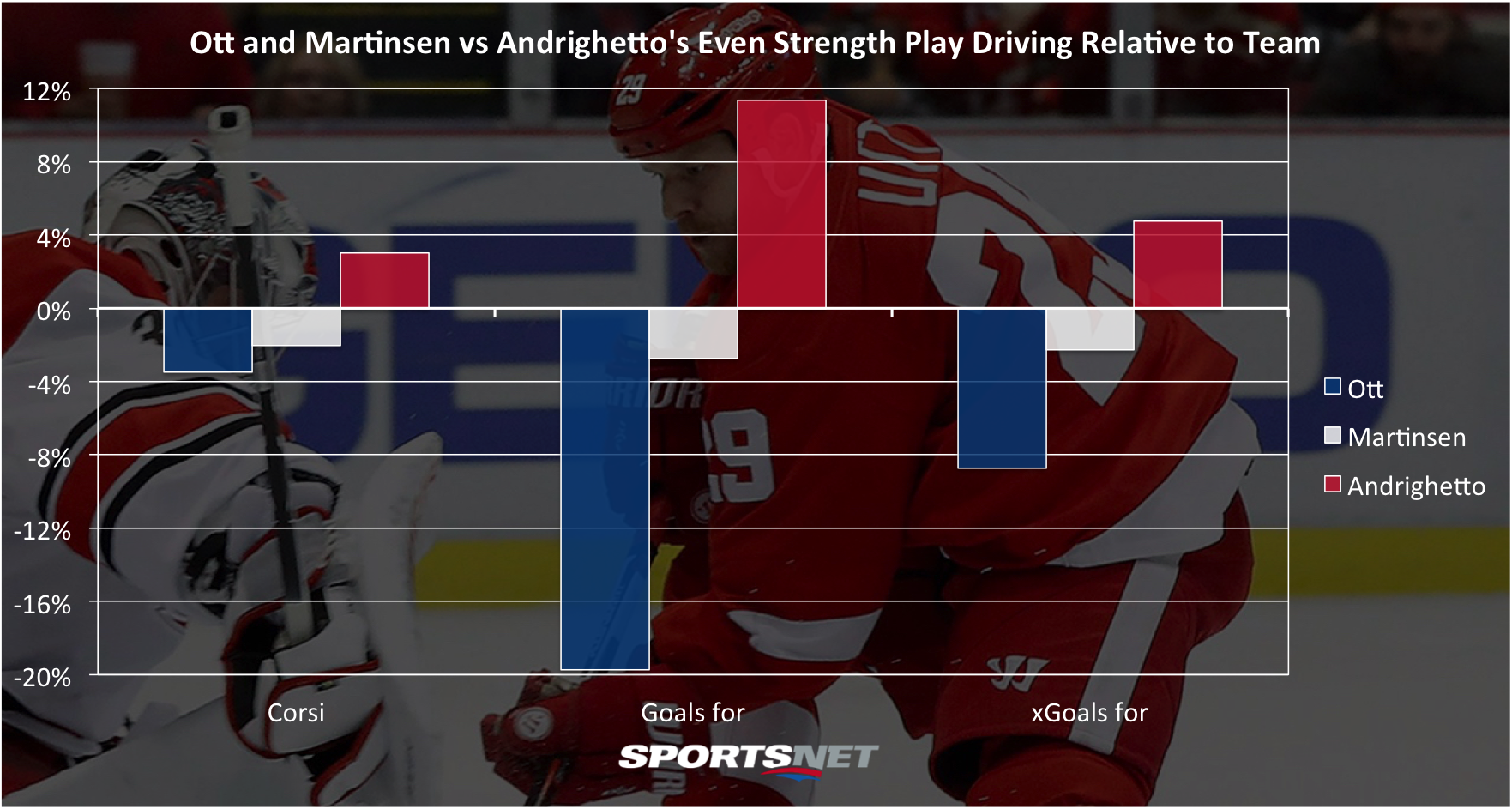 On a pure asset-management scale, these two moves are by no means a disaster. Sven Andrighetto's defensive game has come a long way, but he seemed to have peaked as a fourth-line winger who could be a placeholder third-liner if need be. Most teams have a few of those kinds of players ready to break in, so it's not a huge deal. Similarly, the pick the Canadiens gave up for Ott is no big deal.
With that said, when you're looking at value added, neither of these moves make any immediate sense. Some will argue that Ott's faceoff ability is an advantage, or that the Canadiens got bigger and more physical, yet both these players have been utter disasters when on the ice on far weaker teams when it comes to goals.
The end goal of every transaction in the NHL is adding goals for or subtracting goals against — how that is accomplished is almost immaterial when you cut right down to it. The Canadiens may feel that they need more physicality, but unless those physical players can also be positive contributors it's not an avenue you should go down.
Unfortunately, these two players are consistently negative-impact players when it comes to shot and goal stats. Trading Andrighetto may open up space for someone like Charles Hudon, but adding Ott and Martinsen at the same time cuts down the likelihood of that happening. It's hard to see a way these two moves didn't make the Habs' fourth line weaker.