There was something perfectly MLSE about how the world found out that they had just agreed to make Mike Babcock one of the richest and longest-tenured coaches in all of North American sports, let alone a Sultan by the standards of NHL coaching ranks.
Two-thirds of the ownership group was at a press conference announcing that they had bought the Toronto Argonauts, a transaction less significant in fact than it is rich in symbolism, which we'll get to in a moment.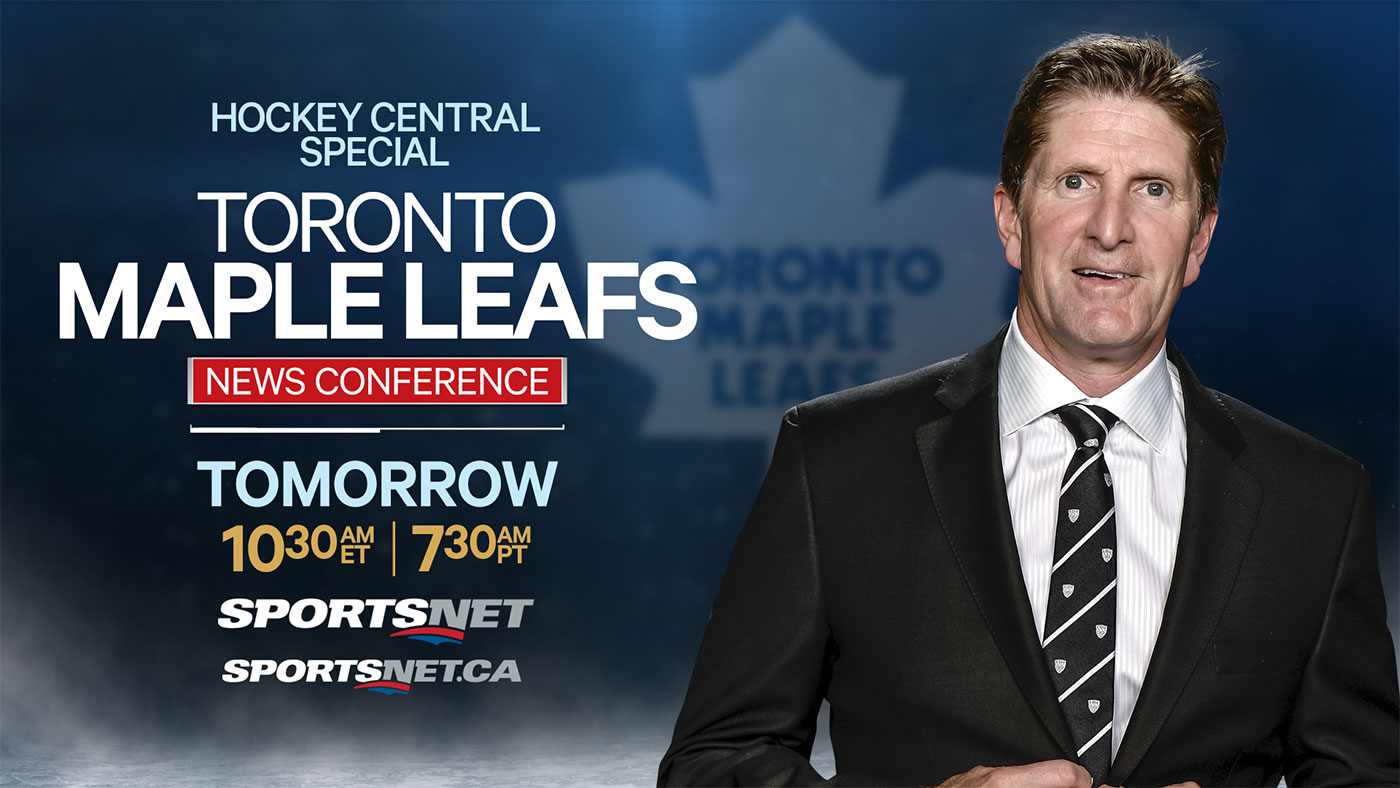 And while MLSE owners Larry Tanenbaum and George Cope — chief executive officer of Bell — and Toronto mayor John Tory were waxing nostalgically about how great it is that the Argonauts are returning to play football at Exhibition Place, where BMO Field now stands, they were pointedly interrupted.
David Shoalts of Globe and Mail stood up and asked if Tanenbaum or MLSE president and chief executive officer Tim Leiweke could confirm a report by Sportsnet's Elliotte Friedman that Babcock was indeed going to be the next head coach of the Toronto Maple Leafs.
Leiweke, in his last weeks of what will go down as a tenure defined by ever more creative ways to spend giant dollops of money on everything not covered by a salary cap, deferred to Tanenbaum.
"Who?" he asked, trying to joke around it.
Tanenbaum — the one constant in the MLSE ownership structure that has overseen one playoff series win in 28 combined seasons from its hockey, basketball and soccer teams — was caught off guard, eventually mumbling a confirmation and something about an announcement coming at 2:30.
And sure enough, right on time — 2:21 to be exact — came the email heard 'round the hockey world.
The Leafs had their saviour, we learned about it at an Argos press conference, and at eight years and $50 million, he was richer and more tenured than the last guy they hired to walk on water … Burke something.
And so let the clock begin to tick in the city where best intentions come to die long, painful deaths.
Whether Babcock can excel in a market where rock star general managers (Brian Burke, the Raptors' Bryan Colangelo) and presidents (Leiweke; Brendan Shanahan) and even soccer players (that bloody big deal guy with the wonky hamstring who pulled the chute on TFC last summer) have either failed or drifted, who knows.
Babcock is MLSE's first rock star coach and maybe that's the ticket that needed punching all along.
But what was happening when Babcock's signing so rudely interrupted everything is worth paying attention to, if you — like me — will remain forever dubious about the possibility any one person can affect change in an organization so starved for championships that it's created a void almost impossible to fill.
That Bell and Tanenbaum joined forces to buy the Argos while Rogers (owners of Sportsnet) sat out can only emphasize the flawed corporate DNA that helps explain why MLSE is forever flailing.
Why Rogers didn't buy in makes perfect sense: why would they want in on a deal with Bell to prop up the flagship franchise in a league that provides TSN with the bulk of its summer programming? But why the Tanenbaum-Bell partnership? If Tanebaum wanted to be a CFL owner so badly, he's missed about 20 chances already, and he certainly didn't need a partner to do it. And Bell — who has the most to gain from a healthy CFL and revived Argos franchise — could have done it with money they found under Cope's car seat.
That they teamed up to do it makes for a messy solution to someone else's problem that reveals how messed up MLSE really is.
Maybe a more intimate, outdoor setting will rekindle Toronto's love for CFL football, but there is no guarantee of that. What is guaranteed is that two-thirds of MLSE's ownership group bought a team whose very existence will enrage fans of a soccer team MLSE already owns. And just wait until the first time BMO Field gets chewed up in advance of a TFC game.
This is no small issue. When NFL teams played just one game at London's Wembley Stadium last October on the kind of hybrid artificial turf/natural grass surface BMO is having installed, several Detroit Lions players complained that it was borderline unplayable in some spots by halftime.
How BMO Field will hold up to multiple events in quick succession during October and November — Toronto's wettest months just happen to coincide with the climax of both the CFL and the MLS season — is merely a guess at this point.
Remember: Leiweke won't be around to deliver on the promise that soccer and football can co-exist at BMO Field, and Tanenbaum's track record is that his intentions are better than his results.
But the Argos news is kind of small potatoes, in the grand scheme of all things MLSE.
More than anything, the deal indicates the strange and strained dynamics within MLSE, where a barely-workable alliance exists between two companies that try to crush each other in all other aspects of their business lives.
Or, as Leiweke, the out-going CEO, put it this time a year ago: "I wake up every day and go to work for two companies that hate each other."
How did the executives at Rogers — who own 37.5 percent of MLSE, the same share as Bell — feel when Tanenbaum and Cope were falling over each other to express their friendship at the Argos announcement?
Who knows? But the pretext of Tanenbaum — who owns 25 percent of MLSE and in theory the swing vote in the boardroom — acting as a neutral party has already sailed.
"Larry has formed a closer relationship with (Bell CEO George Cope) than he ever did with Nadir (former Rogers president and CEO Nadir Mohamed) or (current Rogers president and CEO) Guy Laurence," said one source. "Larry gave up being Switzerland a long time ago."
Which brings us back to Babcock and the Maple Leafs.
There is no way to know if he's the right man for the job. That he was able to wrangle an unprecedented eight-year contract suggests he knows that the road ahead is a long one.
There is no way to know if he's the right man at the wrong time. The tank job the Leafs undertook in the second half of last season should realistically only be the beginning. No coach can help the Leafs more than a few more high-end draft picks could. It would be perfect Leafs luck for Babcock to "coach up" a team of limited talent into a playoff spot and out of the draft lottery in the next couple of years.
But if you believe that winning franchises are built on the foundation of sound, stable ownership there is something perfect about how and where the news that Babcock was the new Leafs coach was delivered.
The choice by two-thirds of the Leafs ownership group to buy a football team they don't need while further destabilizing a struggling soccer team they already had tells you all you need to know about the awkward nature of the Rogers-Bell-Tanenbaum triumvirate.
Whether Babcock is the right man for the Leafs, the wrong man or the right man at the wrong time, the obstacles he faces in trying to reverse nearly 50 years of hockey history go well beyond the ice.
They always have.