Just nine days away from the NHL Draft, rumour season is picking up and some GMs have left the door open on possibly trading their first-round picks.
The Red Wings are "open to possibly move"; the Montreal Canadiens have said it'd be difficult to move the third overall pick, but their need at centre and the absence of such a prospect there has opened up all kinds of speculation; and the Edmonton Oilers have a greater need to make the playoffs than make a top 10 pick again, so if the right offer comes along to improve them, a trade could potentially be had there as well.
The NHL Draft has become a popular period to make moves, too, and not just draft picks — teams turned the draft into what the trade deadline used to be, an exciting time for armchair GMs to watch when rosters are re-made and players move all over.
But how often are top 10 picks really moved?
With a little help from CapFriendly, we looked back at the salary cap era to find out how often top 10s are moved in the lead up to or at the draft. We explore the fallout these moves had on each team and find some lasting impacts that are still reverberating today.
You be the ultimate judge on how these trades ended up working out:
2005: Sharks acquire eighth overall pick from Thrashers
The first draft out of the lost season lockout of 2004-05 was a weird one for a couple reasons. First, because there were no standings to form a draft order with, the league weighted past success in determining odds for a lottery that would determine the entire first-round order from pick 1-30. Second, the lottery and draft happened towards the end of July and was not open to the public, so the whole process was different.
There was a bunch of movement as teams lined themselves up to deal with a brand new salary cap system and it all started in the lead up to and at this draft. There was one trade involving a top 10 pick.
The Atlanta Thrashers sent the eighth overall pick to San Jose for picks 12, 49 and 207. The Sharks took Devin Setoguchi, who had one 30-goal season for San Jose. Atlanta then flipped the 12th overall pick to the New York Rangers, who used it to take Marc Staal, for picks 16 and 41.
Atlanta turned one pick into four, but didn't come away with anything explosive. The Thrashers took Alex Bourret with the 16th overall pick and he never played an NHL game. The most impactful player they got out of these trades was Ondrej Pavelec with the 41st pick and he eventually became the starter and moved with the team from Atlanta to Winnipeg before moving on to the New York Rangers this season.
[snippet id=3816507]
2007: Sharks acquire ninth overall pick from Blues
San Jose finished with its first 50-win season in 2006-07 and dealt a few first-round picks in the lead up to this year's draft. First, in October, it picked up a first-round pick from New Jersey for Jim Fahey and Alexander Korolyuk, with the pick ending up being No. 26 overall. Then two days before the trade deadline the Sharks added defenceman Craig Rivet from Montreal for Josh Gorges and what turned out to be pick No. 22 — Max Pacioretty. At the trade deadline they shipped the previously acquired No. 26 pick (David Perron) to St. Louis for Bill Guerin.
At the draft things got very interesting. The Sharks dealt two second-rounders to Washington for the 28th overall pick (Nick Petrecki). Toronto was searching for a goalie, so San Jose sent the Maple Leafs Vesa Toskala and Mark Bell for picks 13, 44 and a 2009 fourth-round pick. They then flipped picks 13 (Lars Eller), 44 (Aaron Palushaj) and a 2008 third-rounder to St. Louis in order to move into the top 10 and then took Logan Couture with the ninth overall selection.
Couture, of course, is now a central piece in the Sharks lineup and has 213 goals in 582 games. He makes $6 million against the cap and is eligible to become a UFA next summer.
[relatedlinks]
2008: Maple Leafs acquire fifth overall pick from NY Islanders
After reaching the playoffs six years in a row prior to the 2004-05 lockout, the Maple Leafs had started their cap era tumble to terribleness with three straight playoff-less seasons and held the seventh overall pick in the 2008 draft.
This draft was heavy on defencemen at the top of the first round, though, and Toronto wanted to make sure one of them came to the organization. So then-GM Cliff Fletcher worked out a trade with the New York Islanders to move up two spots to No. 5, in exchange for picks 7, 68 and a second-rounder in 2009.
With Drew Doughty, Zach Bogosian and Alex Pietrangelo already picked, three of the four top defencemen were off the board, so Toronto went with Luke Schenn.
"The top four defencemen are all special and we knew we had to act to get one of them," Fletcher said at the time. "What became evident is that he has leadership skills. You won't see him do too many end-to-end rushes but he's a very good shutdown guy, very physical, makes a great first pass and has a good shot."
Schenn moved right into the NHL and spent four seasons with Toronto before shipping him to Philadelphia for James van Riemsdyk, so in the end the deal worked in the Maple Leafs' favour.
But although Schenn's 708 games played still ranks third-most of any player in that draft, he's a UFA this summer and his role has deteriorated over the years. In fact, at least four defencemen taken after Schenn in the first round seem like good bets to finish their careers with more games played when all is said and done: Tyler Myers, Erik Karlsson, Jake Gardiner and John Carlson.
The Islanders weren't done dealing top 10 picks in this draft, though…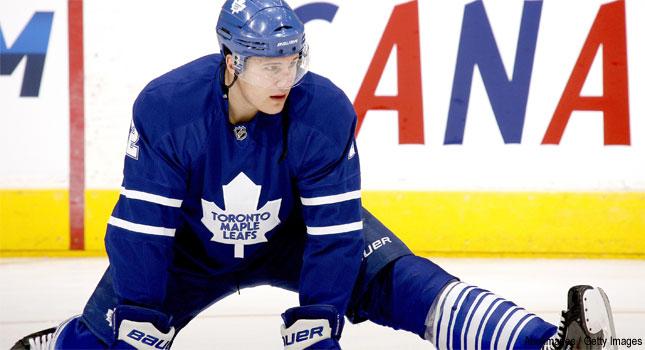 2008: Predators acquire seventh overall pick from NY Islanders
After starting this draft with the fifth overall pick, the Islanders ended up picking four spots later — and ended up with four extra picks to move back. The Islanders had a very busy 2008 draft, picking 13 times overall and hit on post-first-rounders Travis Hamonic, Matt Martin and Jared Spurgeon — though Spurgeon was left as an unsigned prospect and let go as an unrestricted free agent before ever playing for the Islanders.
In this particular first round, though, the Islanders may have ended up with the best player between them, Toronto and Nashville. The Predators took Colin Wilson out of Boston University at seventh overall and New York grabbed Josh Bailey at nine. Bailey jumped straight to the NHL, but took a few years to find his footing and broke out with a career-high 71 points this season. The 28-year-old Bailey signed a six-year, $30 million extension in February — Wilson played eight seasons in Nashville, topping out at 42 points, and was traded to Colorado last July 1 for a fourth-round pick.
2011: Flyers acquire eighth overall pick from Blue Jackets
Columbus qualified for its first playoff appearance in 2009, getting swept by the Red Wings in Round 1, but couldn't build on it and missed the post-season the following two years. After the 2010-11 season, the team said it lost $25 million and needed to do something to get a boost and move back to making playoff revenues. Ahead of the 2011 draft they swung a blockbuster with the Philadelphia Flyers, who looked strong most of the season before cooling down the stretch and getting eliminated in Round 2.
The big-ticket pickup for Columbus was 26-year-old Jeff Carter, who instantly became the best centre the Blue Jackets had ever had, with the idea he'd play with Rick Nash. Carter also was under control for a long time, having just signed an 11-year deal with Philadelphia the previous November.
The cost was steep, though, as Columbus sent Jakub Voracek, along with picks 8 and 68 to the Flyers. Voracek was picked seventh overall just four years prior and had point totals of 38, 50 and 46 in three years with Columbus.
Philadelphia moved back into the first round with this trade, having previously dealt its first-rounder to Toronto (Stuart Percy) for Kris Versteeg at the trade deadline. With the eighth overall pick from Columbus, the Flyers chose Sean Couturier, a big 96-point centre out of the QMJHL who jumped straight to the NHL. In his first six seasons with the Flyers, Couturier didn't top 40 points, but broke out in a big way as a first-line player in 2017-18 with 31 goals and 76 points and was named a Selke Trophy finalist. Philadelphia took Nick Cousins with the third-rounder acquired.
Things couldn't have played out much worse for Columbus in the fallout of this trade. Carter missed games with a broken hand and separated shoulder and played just 39 times for Columbus, scoring 15 goals and 25 points. The Blue Jackets traded him to the Los Angeles Kings at the trade deadline for Jack Johnson and a conditional first-round pick that ended up being Marko Dano. What started out as an aggressive move to try to get back into the playoffs backfired — Nash was traded in the summer of 2012 and Columbus wouldn't get back to the post-season until 2014.
[snippet ID=3322139]
2012: Penguins acquire eighth overall pick from Carolina
Jordan Staal was about to enter the final year of his contract and it was going to become difficult for the Penguins to keep their three-headed monster of centres together, so rumours swirled that he would be traded at the draft. The top destination was Carolina, where Jordan's brother Eric was the captain.
The deal ended up happening at the draft, which was also in Pittsburgh, as Staal went to the Canes for Brandon Sutter, Brian Dumoulin and the eighth overall pick, which the Penguins used to take Derrick Pouliot. Staal signed a 10-year, $60 million extension with the Hurricanes shortly after.
Pouliot never really got it going with the Penguins and was traded to Vancouver at the start of this season for Andrey Pedan and a fourth-rounder. But this is a moment to wonder what could have been for the Penguins. The very next player taken after Pouliot in this draft was Jacob Trouba and Nashville Predators star Filip Forsberg went 11th overall.
2013: Canucks acquire ninth overall pick from New Jersey
Vancouver had a budding goalie controversy between Cory Schneider and Roberto Luongo — one the heir apparent and the other a future Hall of Famer who led the way to a Stanley Cup Final in 2011. In a nine-month period, though, both of them were gone.
Schneider was the first to get traded when then-GM Mike Gillis traded him to New Jersey for the ninth overall pick. Vancouver used the selection to take Bo Horvat, who today is the No. 1 centre on a rebuilding team and someone who will figure prominently into future plans alongside Brock Boeser. Horvat is a potential future captain here.
In Schneider the Devils picked up the goalie who would take over for Martin Brodeur. The Canucks still had Luongo, but they ended up trading him to Florida the following March for Jacob Markstrom and Shawn Matthias.
2017: Rangers acquire seventh overall pick from Coyotes
Before announcing to the world that they would be deadline day sellers with a focus on youth this season, the New York Rangers took an initial step in that direction at last year's draft when they sent Derek Stepan and Antti Raanta to Arizona for the seventh overall pick and Anthony DeAngelo.
The jury is still out on how this one will pan out. Arizona may have struggled through a terrible season in 2017-18, but it was much closer to the middle of the pack from Jan. 1 onwards and Raanta was one of the league's best goalies when healthy.
The Rangers landed a great-looking prospect in Lias Andersson, who became famous among North American hockey fans this winter when he tossed his WJC silver medal into the Buffalo crowd. Andersson played 22 games in Sweden's top league this season, scoring 14 points, and then crossed to the AHL and recorded 14 points in 25 games for the Hartford Wolf Pack. He even got a seven-game look in the NHL at the end of the season, recording a goal and an assist.