It doesn't matter what statistic you unearth on Leon Draisaitl, or which NHL superstars he has out-produced during his young NHL career.
It all gets dismissed with a dismissive wave: "He plays with Connor McDavid."
Welcome to 2018-19, The Year of The Redemption here in Edmonton. Not only does the team have everything to prove, Draisaitl, installed as the second-line centreman from the first day of training camp, does as well.
McDavid and Draisaitl played just shy of 500 minutes at five-on-five last season? This pre-season, that number was nine.
Nine seconds. (Thanks to naturalstattrick.com)
"That's a challenge. One that I want to accept," Draisaitl acknowledges. "I want to show the world I am capable of driving my own line. I'm going to do my best to do that this year."
Jeff Marek and Elliotte Friedman talk to a lot of people around the hockey world, and then they tell listeners all about what they've heard and what they think about it.
As the Edmonton Oilers close out their pre-season Wednesday in Cologne, Germany — en route to their season opener versus New Jersey in Gothenburg, Sweden — it is clear that, organizationally, they have embraced the Pittsburgh model. There, on a team that went through this same angst when Evgeni Malkin was drafted in 2014, and Sidney Crosby a year later, they learned — and went on to prove — that a hockey team is strongest when its best two centres anchor its top two lines.
Last season, Sid and Malkin played less than a period of five-on-five hockey together. You have to go back to 2010-11 to find the last time they surpassed 100 minutes of five-on-five time together.
"No one needs to convince me," Draisaitl said. "I'm a natural centreman. I've said it so many times: I don't really care where I play. He's the best player in the world — if I wouldn't want to play with him I think there's something seriously wrong. Every player in the world would want to play with him.
"But I know that I'm capable of driving my own line. No one needed to convince me. It's the coach's decision, and I'm very happy with that decision."
Milan Lucic will man Draisaitl's left flank, and there is some irony there. Lucic, of course, signed a rich UFA deal in Edmonton with plans to spend every minute of it on McDavid's left side.
The plan never worked out, and Lucic has watched Patrick Maroon, and now Ryan Nugent-Hopkins mow that grass next on McDavid's left side.
"Even when I signed here, I looked at the roster in case it didn't work out with Connor, and I thought, 'You could still play with Nuge, a first overall pick, or Leon, a third overall pick," said Lucic.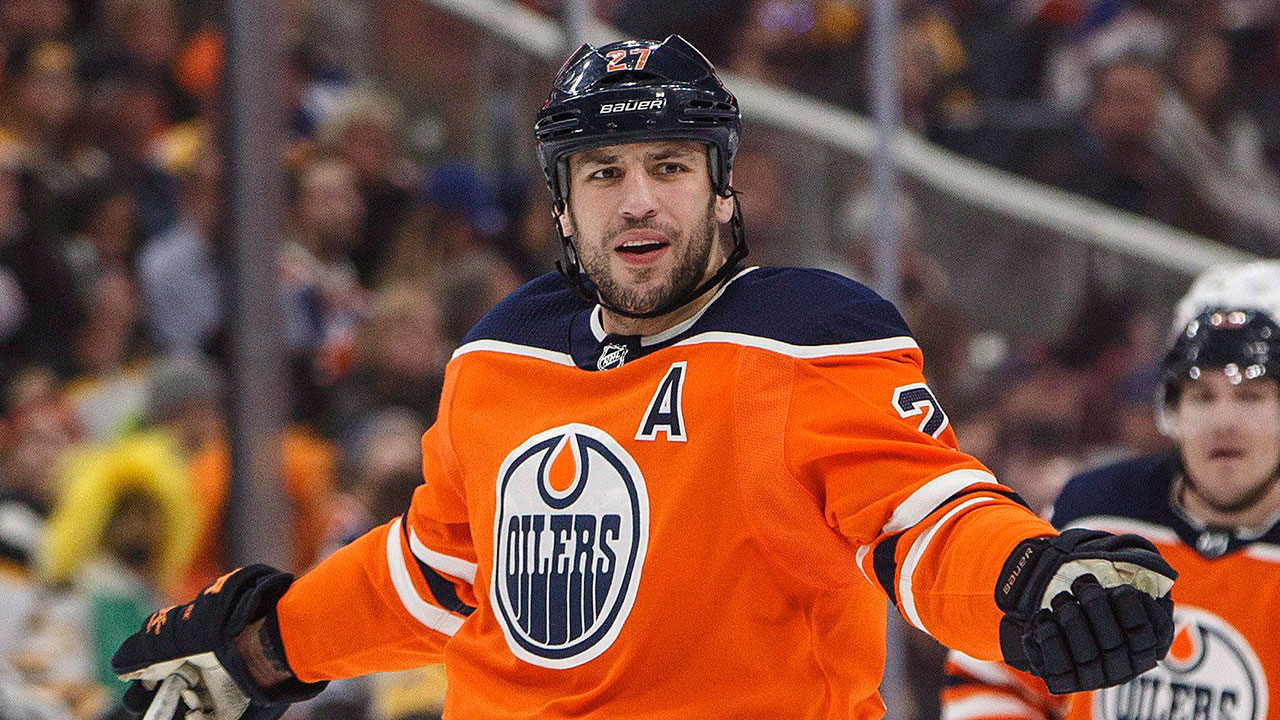 He is a true student of the game, Lucic, able to rattle of stats, draft positions, scores from long-ago games with great accuracy. He remembers how the Anaheim Ducks struggled to contain Draisaitl when he ran his own line in Round 2 of the 2017 playoffs.
"They couldn't handle Leon. What did he put up? Thirteen points in that series? You know it's there. You see it's there. It's just mentally wrapping your head around it, and just embracing it," said Lucic. "It's like the Crosby-Malkin thing, where Malkin gets his fair share of praise, but he never gets the praise that Crosby does. But he does find a way to get a ring, or an MVP. In my mind (Malkin) should have been in the Top 100 players in 100 years, 100 per cent.
"Leon's still young. I think he learned a lot last year — all of us learned a lot last year. On all good teams, winning teams, it's always a 1-2 punch. Sometimes one guy gets more praise than the other guy, but it's the praise of your peers and your coaches that matters more than the outside noise."
In his Year 2 of an eight –year, $68 million deal, standard procedure is that anyone making $8.5 million per should be able to run his own line; that others should require the ice time with McDavid to be productive, but not Draisaitl.
But how good a player are we talking about here? Let's do some math:
In his three full NHL seasons from 2015-16 to 2017-18 (we'll skip a 37-game rookie season for now) he has point totals of 51, 77 and 70, for 198 points. That tops Draisatil's 2014 draft class, a group that includes David Pastrnak (176 points), Nikolaj Ehlers (162), Dylan Larkin (140) and William Nylander (135).
In fact, no one from the 2012 draft and only one player from the 2013 draft — Nathan MacKinnon with 202 points — has out-produced Draisaitl during that three-year window.
Senior Writer Ryan Dixon and NHL Editor Rory Boylen always give it 110%, but never rely on clichés when it comes to podcasting. Instead, they use a mix of facts, fun and a varied group of hockey voices to cover Canada's most beloved game.
Auston Matthews still awaits his first 70-point season, where Draisaitl has enjoyed two. Matthews will need 66 points this season to match Draisaitl's production through his first three full NHL seasons, and very likely will surpass that number.
Together, Draisaitl and McDavid produced 178 points last season, while Crosby and Malkin had 187. As Draisaitl steps on the ice Wednesday, the one time this season his name will appear above McDavid's on the marquee, matching that number out of Pittsburgh has taken on a whole new set of challenges.
"It's not out-doing your teammates," Lucic said, "it's not out-doing other lines. It's about pushing yourself — and pushing them — to be your best. And then you're coming in wave, after wave, after wave…
Said Nugent-Hopkins: "It's his fifth year in the league. He's maturing. He's a good enough player to do it."
If this project in Edmonton is going anywhere, it will have to.