The most telling pressure points for me, when it comes to Leon Draisaitl's protracted contract negotiations with the Edmonton Oilers, is this:
Why on earth would the player ever want to play elsewhere? And why would the team ever allow him to do so?
On what other team would Draisaitl be able to, A) play nightly with the pending "Best Player in the NHL?" Or B) Get second-line centre minutes with a first-line centre that commands as much attention from opposing lineups as Connor McDavid does?
We're not saying Edmonton is the only team in the National Hockey League that gives us the feeling that a Stanley Cup championship is imminent. There are a few teams like that (Toronto, Dallas, Calgary) and a few other mainstays (Pittsburgh, Chicago, Washington, Anaheim) that could win it any year as well.
But find me a landing spot for Draisaitl that has a better chance than Edmonton of putting a ring on his finger. There isn't one, and the big German is in on the ground floor of this project, and quite possibly could be wearing a letter in that photo, if the Oilers ever do gather around Big Stanley after a victory in June.
[relatedlinks]
So if we start there, that the player clearly wants to play in Edmonton and the team obviously counts on him as a huge part of their future, should that not alleviate a major portion of the angst over a contract negotiation that looks likely to stretch into September?
As Flames general manager Brad Treliving likes to say, when asked about any of his contract negotiations, "We've got it down to two areas we don't agree on: money and term." No doubt, those are the areas of concern between Oilers GM Peter Chiarelli and Draisaitl's agent Mike Liut, just as they were last summer when Calgary star Johnny Gaudreau went through the summer unsigned, finally agreeing on Oct. 10 to a six-year, $40.5 million deal.
After canvassing a few people throughout the hockey world — Liut and Chiarelli aren't talking — our findings were not surprising.
Accepted logic says Liut is looking for either an eight-year deal or a two-year deal. The player wants long-term security — at a number likely too high for the team's liking — or he wants to get back to the plate again as soon as possible on the next contract, after a couple more seasons as a Top 10 NHL scorer.
Assuming Chiarelli isn't biting at Liut's seven- or eight-year number, his absolute line in the sand is that Draisaitl's second contract must expire while the player is still a restricted free agent. That simply has to happen, from Chiarelli's standpoint, which mandates that the "bridge deal" be no longer than three years.
That, of course, is likely one year longer than Liut would fancy. And then, of course, there is the money on any short-term deal.
Chiarelli can see the day when his payroll is driven by the McDavid-Draisaitl entry, the same way Chicago's is dictated by Toews-Kane, and Pittsburgh's by Crosby-Malkin. He would rather push that back as far as he can however, and frankly, assuming Draisaitl signs a shorter term deal this time, his next one will likely be a seven-or eight-year contract.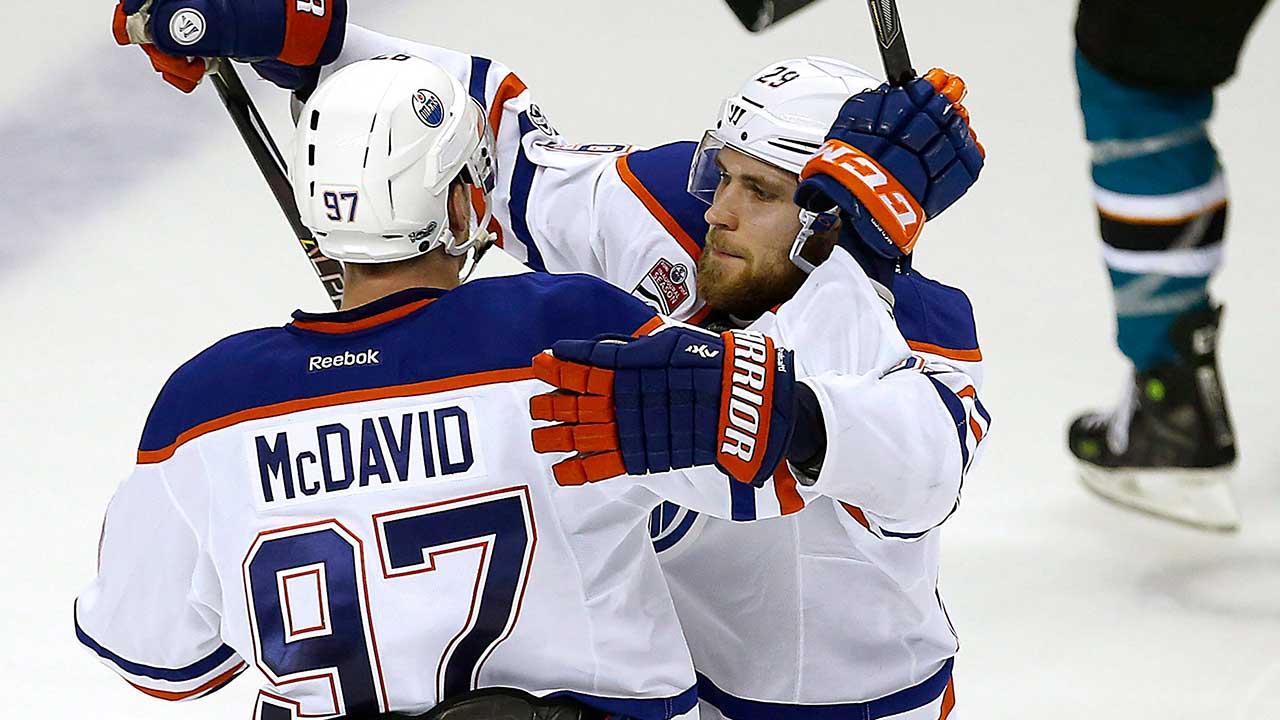 There could also be some organizational caution being exhibited here, although Chiarelli's experience likely negates that. Remember, the Oilers are a team that presented each of Taylor Hall, Jordan Eberle and Ryan Nugent-Hopkins with long-term, rich deals on just their second contracts.
As we appraise them today, only Hall has lived up to that value. The other two have not borne out to be good deals for the team.
General managers are trending away from awarding that long-term deal too early to anyone less than a bonafide franchise player. Chiarelli will give Draisaitl the dollars, but not with the term. If Draisaitl wants term/security, he'll have to buy it by giving back some dollars.
Today, we are still in stand-off country, with Draisaitl posting workout videos on his Instagram account wearing Oilers workout clothes. There have been no Group II free agent offer sheets, and most importantly, the player (we suspect) has no interest in signing one.
Draisaitl is still only 21. He'll likely make well in excess of $100 million in his career. He is McDavid's preferred linemate, and he's playing on a team with arguably the brightest future in the entire NHL. He'd be crazy to leave, and the Oilers would be even crazier to allow that to happen.
So he'll sign with Edmonton, likely before camp opens on Sept. 14. Or before the first regular season game on Oct. 4.
But he'll sign, Oilers fans. You can chill.