EDMONTON — Jesse Puljujarvi has become known around Edmonton for a mile-wide smile and a puppy-dog gait that takes him, often aimlessly, around a National Hockey League he simply has not been able to master.
What Puljujarvi, the fourth-overall draft pick in 2016, hasn't become known for is a player who creates scoring chances, or buries those created by others.
"I haven't played a lot with the puck. So far I haven't had pretty much any offence in my game," he admits of a career that has yielded 17 goals in 129 games.
"I don't get scoring chances very often."
Outwardly happy, the 20-year-old Finn sounds like he is hollowing out inside, his NHL experience souring in an organization that is, in our opinion, badly mishandling the big right-winger.
In a lengthy interview with Finnish correspondent — and good friend of mine — Tommi Seppala, conducted after Wednesday night's 3-2 shootout win in Vancouver, Puljujarvi sounded like a lost soul, devoid of any of the confidence he showed while earning the title of MVP at the 2016 World Junior Championship.
There, barely three years ago, Puljujarvi was an unstoppable force, racking up 17 points in seven games with linemates Patrik Laine and Sebastian Aho.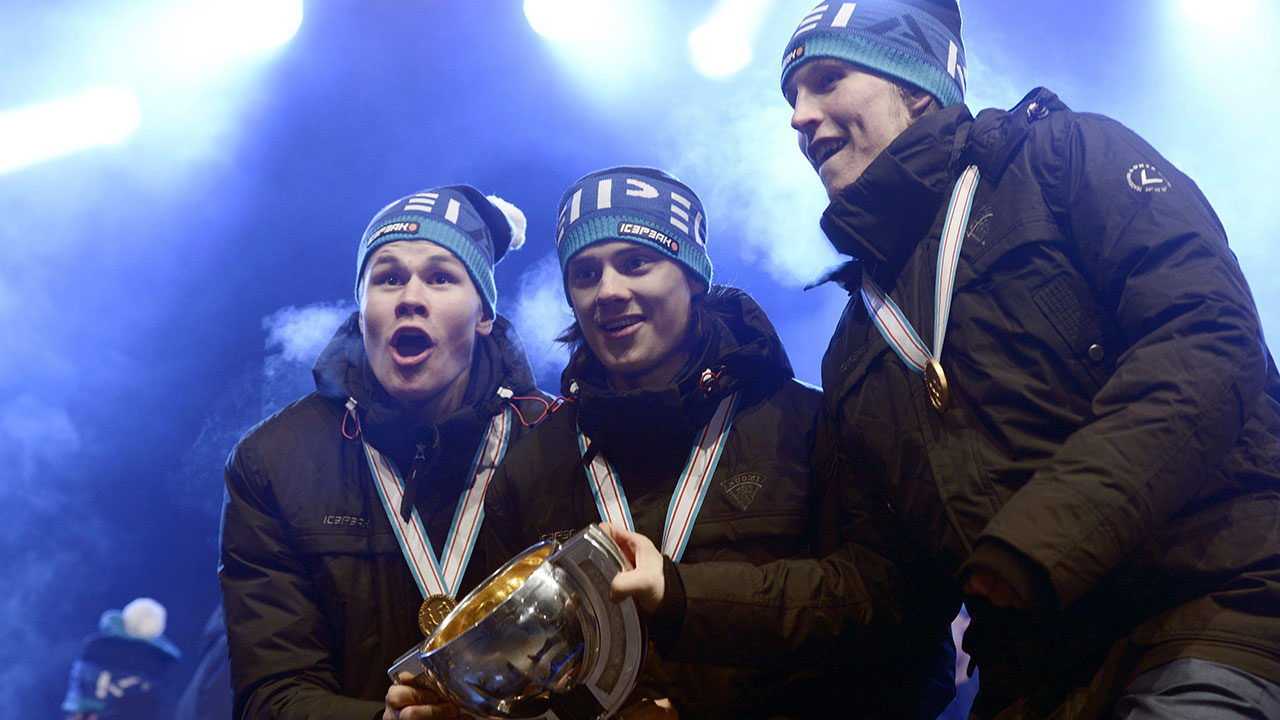 At Friday's practice, with a crucial Battle of Alberta on tap Saturday in Edmonton, Puljujarvi skated on the Edmonton Oilers' fourth line with the goalless Tobias Rieder and defensive centreman Kyle Brodziak. Considering his new linemates' penalty killing roles, Puljujarvi — who logged a season-low 6:09 of ice time against the Canucks — will be hard-pressed to find eight minutes of ice time against Calgary.
"Once I got even less. It was four minutes against Boston in the first season. I always remember that," Puljujarvi told Seppala, who kindly translated Puljujarvi's words for this column.
He wasn't bitter about his ice time, as much as defeated by the fact he can't figure out how to earn more.
"I didn't deserve anything more," said Puljujarvi, who went minus-1 when he could not corral a difficult pass from Caleb Jones, which Markus Granlund quickly buried for Vancouver. "Our line can't afford to allow goals. I should've got that puck on the Granlund goal. You have to earn your minutes."
[relatedlinks]
As the Oilers rush along yet another prospect, the Seppala interview reveals a young man stripped bare of the confidence required to grow as a player. Not just by the Oilers front office decisions, but by the NHL game. The level he is being asked to play at is one he clearly is not ready for.
"If there's nothing going on in my game with 15 minutes of ice time, then we have to go like this," Puljujarvi said of his diminishing minutes. "I don't really know what's next, since I'm kind of back to the square one. It's been like this – up and down – now for three years. I don't know… I just have to keep battling."
Having dealt away a string of wingers, general manager Peter Chiarelli is doing what so many Oilers GM before him have done, withholding the proper developmental path through the American Hockey League, and instead using that young player to plug a gaping hole in the NHL lineup. Typically, the player does not pan out as expected, the hole never gets filled, and they go to the next draft with a Top 5 pick in search of the next sacrificial lamb.
No different than when Daniel and Henrik Sedin would visit Rexall Place in their prime, it's a cycle that the Oilers just cannot figure out how to stop.
Meanwhile, the earnest young player gazes into the mirror, as the hockey world decides he's not the player they once believed him to be.
"I've wanted to focus on playing without the puck," Puljujarvi said. "It's important for me to use my body and create turnovers. Get takeaways. You can't lose the puck on the blue lines, etc… This is how I get minutes. I'd like to be a player that can be thrown out there in any situation."
Instead however, he's become a player being thrown out in trade rumours, his GM almost certain to lose his job if the Oilers miss the playoffs for a 12th time in 13 seasons.
"I've seen those stories," Puljujarvi said. "I just go day-by-day with my business. I don't think about those rumours."
He smiles widely.
"In trades there are always positives and negatives."
[snippet id=4269343]
Head coach Ken Hitchcock boldly took credit for calling Puljujarvi up from an all-too-short, four-game stint in AHL Bakersfield earlier this season. With his club in a playoff race however, even Hitchcock admits his job is not to develop 20-year-olds like Puljujarvi or Kailer Yamamoto, who is also with Edmonton right now.
"You don't try to develop them," Hitchcock said. "You run them until they run out of gas, (then) you back them off and work with them again. When we talked to all of our young guys today we had little individual meetings, and we asked them how they were doing and we asked them where we could help. But when they put the sweater on, they'd better play. That's their job and they know that."
Hitchcock may sound harsh, but he is a hockey coach. His GM gives him players, and Hitchcock gets paid to win with those players.
This isn't Hollywood. Coaches and players don't all cuddle up a kid like Puljujarvi every day. The NHL is a man's world where you're either helping or you're getting in the way, where everyone inside the game has a financial stake finding team success.
No NHL centre wants the job of breaking in a winger who simply is not ready and who is a drag on that centre's production.
[snippet id=3816507]
So the onus falls on the GM to make sure the player does not get dropped into that environment. That he protects the young player from becoming that drag, the way defenceman Justin Schultz did when he went through the exact scenario here, leaving for Pittsburgh as a hollow shell, without a shred of confidence left.
To hear him talk, it's a destination that Puljujarvi might be heading for.
"This has been a hard week," said Hitchcock, "because Jesse found a new level of hockey that gets played at this time of year. I think Yamo is going to find the same thing."
So, they gave him a new line, and they'll run the kid out there again Saturday on Hockey Night in Canada.
"There's been some shuffling for sure," Puljujarvi said. "It's something they just do here, I've gotten used to it.
"I'll do whatever he (Hitchcock) says."