Marie-Philip Poulin is as clutch as they come.
When Canada beat the United States in the gold medal game of the 2010 Vancouver Winter Olympics, the score was 2-0 and Poulin scored both goals. With Canada down 2-1 to the United States with 55 seconds remaining in the 2014 gold medal game of the Sochi Olympics, she scored the game-tying goal. The overtime hero? You guessed it: Poulin. It couldn't be better if she wore a cape.
Today you can watch her take the ice with the CWHL's Montreal Canadiennes as they take on the NWHL's Boston Pride as part of the competitive festivities at the 2016 Winter Classic. As always, Poulin will be helping to make hockey history.
I had the privilege of speaking to the Canadiennes scoring leader about today's game, the Winter Classic, and more.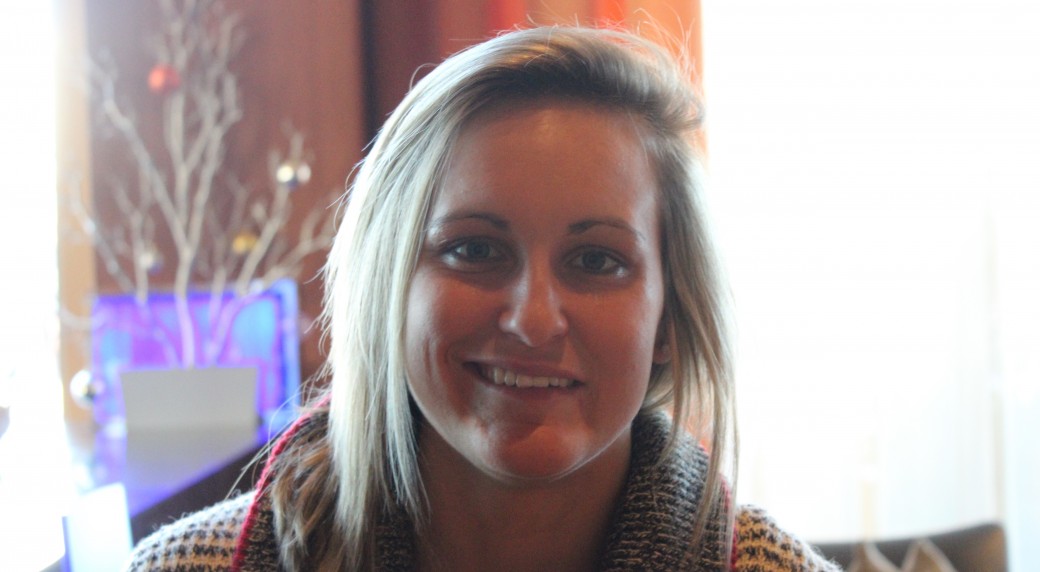 Steve Dangle: When did you first learn that this game might happen?
Marie-Philip Poulin: We heard it about maybe a month and a half ago. We talked to the GM. We didn't know if it was for sure, we didn't know what was going on. It was just excitement, for sure.
Being part of the Winter Classic, we all know it's so big every year in the NHL. Being part of that, being able to play outside, I think we all fell in love with the game outside just playing for fun. Just being able to do that was going to be awesome. We just got the "for sure" go a couple weeks ago in an email.
SD: But you were ready the whole time.
Poulin: Yeah we were hoping the whole time, for sure.
SD: You talked about falling in love with the game outside. Where are some of the rinks or ponds you played on growing up in Quebec?
Poulin: Actually I played right outside my home rink in Beauceville. There was a rink outside there and I remember going there every winter when we had snow actually. I would go there with my brother and friends and family.
In my hometown there's a little round island and we used to go skate there.
SD: What do you know about your opponents (the Boston Pride) today?
Poulin: I don't know much, to be honest. I know a couple of girls I played against when I was in college and I know they have a great team.
In the NWHL, they've got a lot of great players. Too bad the girls from the US team are not there; that's unfortunate, for sure, but they came up with some good girls who are going to be playing for the Pride today and I think it's going to be really awesome.
SD: Over the last couple of days, a lot of stuff has come out about the game and the organization of it. It's put a bit of a damper on it but, at the end of the day, it's still historic. It's the first one no matter how you slice it. Is that kind of how you look at it?
Poulin: Yeah for sure. Yes, it was a little last minute. Yes, we didn't know if we were going, but at the end of the day I think it's quite the moment for women's hockey.
Just being able to play in the first outdoor game and being there to enjoy it. For us it's to grow women's hockey and to make little girls dream maybe to play there one day. That's for me, for us, for all the girls.
We love it, it's our passion, and we just want to share it with other people.
SD: Have you seen many girls wearing your jersey?
Poulin: Yeah little girls sometime wear my jersey. It's on honour, for sure. Sometimes it's like "Is that my name? No, there's no way that could be my name." To see little girls come watch, it makes me in "wow" to see little girls wearing my jersey.
I'm not those players like Cassie Campbell and Caroline Ouellette, and I feel like I'm not that, but I think it's awesome to see little girls coming to the game and just want to actually try to play hockey.
SD: I mean, if you're not them, you're definitely getting there. I know you don't want to say that. Have you been to the stadium yet?
Poulin: Nope. It's going to be a big surprise today.
I'm really excited to just wake up here in a nice hotel in downtown Boston, the view on the water, you couldn't ask for a better start and today's going to be awesome.
You see it on TV, watching the Winter Classic for the last couple of years and actually being here, between the Montreal Canadiens and Boston Bruins, it's going to be a great event.
SD: Have you ever been to the stadium at all?
Poulin: No. It was on my bucket list to go to a Patriots game when I was at BU at the time. It's going to be a great moment but I have to go back at watch a Patriots game, for sure.
SD: This may be the biggest crowd you've ever played in front of. Does that weigh in at all?
Poulin: Yes, I think any time you play in front of a great crowd, a big crowd, I think the nerves are coming up. It's just exciting to see people cheer for you, and for us, for women's hockey. It will be quite awesome to see that. I know a couple of my friends are coming so I think it's going to be quite fun to see that.
SD: When you spoke about a game between the Boston Bruins and Montreal Canadiens, you said it a certain way. I guess you grew up liking the Canadiens?
Poulin: I did. I was too young for the Nordiques so I grew up watching the Canadiens.
From what I've seen, the Bruins and Canadiens have a big rivalry. To be part of that is awesome and to watch them tomorrow outside, it's so great to be outside in the fresh air and just enjoy the game. It's going to be quite fun.
SD: Are you looking forward to "OK our part is done, let's just sit back and enjoy"?
Poulin: (Laughs) No I kind of want to pause some time for our game and enjoy the moment. I don't think it's going to happen often for us, to be there outside in that big stadium. We should enjoy the moment and be thankful for that.
SD: How important was the team name change for you? Was that a big deal?
Poulin: I think it was. I think being able to partner with the Montreal Canadiens, you couldn't ask for better promotion of the social media to promote our game. I think it helped a lot, to see fans to our games. You see little girls coming up.
I think it's a great partnership for us to be able to get involved in the game and grow the game.
SD: Has there been a difference-making moment so far this season that made you say, "We're doing something here. We're making a change."?
Poulin: Yes, the First Shift program with Bauer. It's little girls who have never played hockey, 45 of them, they have brand new equipment, the try to play hockey, and they try to fall in love with the game. To see that really made me realize that "Wow, OK, we're making a difference in people's life, in little girls' lives, maybe to find their passion." To see that is quite awesome and to see little girls come to our games, to see them cheer for us, and coming as a team and enjoying the game, you can see that women's hockey is growing throughout the whole country and all over the world.
SD: There has definitely been a boom with the two leagues. Do you think the two biggest women's hockey leagues will merge one day?
Poulin: I would love that. To see the best women's hockey leagues are both together… You want to play against the best. You want to get better everyday, you want to play against the best in the world, and to be able to do that you're probably going to have to merge the two leagues together. We want to. We want to have great games every time, you know they push yourself every time, I think it would be quite fun.
SD: To me, it's not a matter of if, it's a matter of when… When are you scoring the game-winning goal? Is it going to be in overtime? Third Period? First five minutes?
Poulin: Great question. I don't know myself, trust me. I wish, I hope.
SD: Any final thoughts before the game?
Poulin: I'm really excited. I'm like a kid again. Just being able to wake up, going to play outside like you always want. You beg your parents to go outside, and going out there, having red cheeks, and just enjoying the moment is going to be awesome.