To: Mitch Marner
Forward, restricted free agent, Toronto Maple Leafs
Maple Leafs Sports and Entertainment
Toronto, ON
From: Steve Dangle
Hockey YouTuber, Podcaster, Author
Leafs Nation
Oshawa, ON
June 20, 2019
Hi Mitch,
Apparently open letters are my thing now. Apparently anxiety over RFA contracts is this fanbase's thing. Hey, everybody's got a thing. There are worse things to have, right? Some people steal cars. Some people watch the Kardashians. And some people cheer for the Sens. It's the worst. If fretting over contracts is the Leafs fanbase's thing, then it's not so bad.
Like I said, everyone's got their thing.
Another example: Your agent's thing is tough contract negotiations. Remember the Josh Anderson stuff? What KHL team does Andreas Athanasiou play for again? Not to mention the shenanigans he pulled the day Auston Matthews signed his extension. What the hell was that? It was like the Leafs got Matthews a cake and your agent picked his nose then stuck his fist in it. And it happens all the time. But like I said, everybody's got their thing.
This past week, the Raptors reminded us that winning should be everybody's thing. Even Toronto's.
The Raptors story was ridiculous. Hell, what am I telling you for? You were there! You saw it. They made some controversial decisions and moves that were heartbreaking at the time. Less than a year later however, there was a parade. Toronto is a city of champions. Mitch, I know you want to be part of that.
Look, I'm not bitter enough to say you're not incredibly valuable to the Leafs. You're unreal. Stupidly, ridiculously, awesomely unreal. That goal where you grabbed your stick off of Bobby Hastings like it was nothing? That's cartoon superhero stuff.
You should have a cape. Regardless of whether or not you're the best player on the ice on any given night, you're pretty much a lock to be the most fun and most entertaining one to watch.
I'm not so jaded and cynical to think the awesome things you do for fans is an act. By all accounts, you're kind, friendly, generous, and genuine. Everybody has rumours about everybody in this Leafs-obsessed corner of the world. Everyone's hairdresser's mailman has heard some inside secret about the Leafs from their second-cousin's Uber driver. I can honestly say, after three full years of you being with the team, I have never heard anyone say a negative thing about you. Not even once.
Despite the fact I make YouTube videos in a room full of toys for a living, I'm not childish enough to look past the fact that this is a business. Agents are portrayed as the bad guy but that's their job. You've worked hard for this opportunity since before you can remember. From being the City News Athlete of the Week, to earning more hardware with the London Knights than you could hold in your arms, to becoming a legitimate superstar for the NHL team you've cheered for since birth. But I know NHL teams are giant corporations out here trying to run a business and that's it. I don't know who this "Loyalty" guy everybody keeps talking about is, but whoever they are, they died a long time ago. Get yours, dude. You should.
But first, indulge me in a visualization exercise: Game 7, Stanley Cup Final. Your team is winning. The clock winds down. The buzzer goes. Gloves, sticks and helmets fly into the air like confetti. There's a ceremony and speeches. You're handed the Cup and you finally raise it above your head. Tell me: What jersey are you wearing?
Look, you can get paid anywhere. There's 31 teams who would love to make you rich. You can win a Stanley Cup anywhere. But we both know where it would mean the most to you.
And while I have a hard time picturing the Maple Leafs winning the Cup without you, I also just watched 2018 Washington Capitals and the 2019 St. Louis BLues win Stanley Cups in years they weren't supposed to.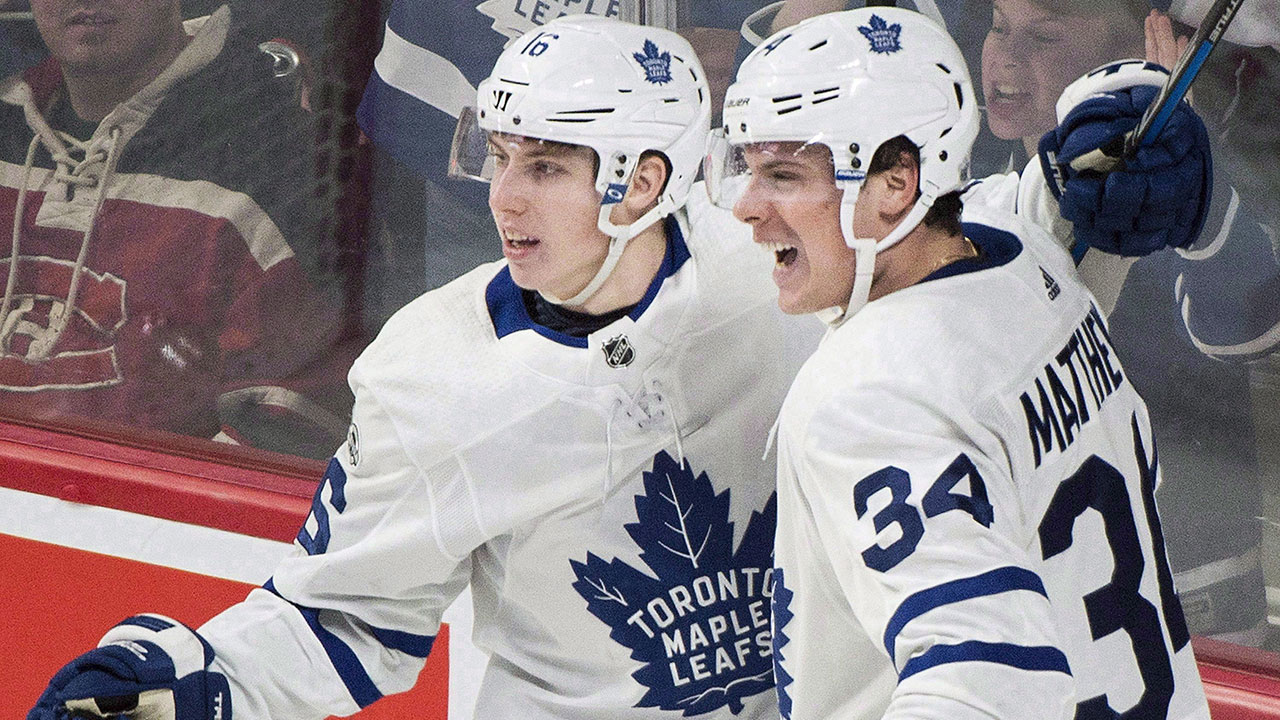 The Leafs sucked for a long time. You know that. Funny enough, they stopped sucking the moment you arrived. It obviously wasn't just you, but no team wins with a one-man show. Once you arrived and the Leafs started making the playoffs, expectations rose. I'm sure you've noticed. The fanbase believes in the team. That's what makes losing so heartbreaking.
You've probably also noticed that the mood is changing a bit. I don't want you to think this is just about you for one second. Many fans, myself included, have heard the rumours about your difficult contract negotiations and said, "Well, I guess he's getting offer-sheeted." Or, "Well, I guess they'll have to trade him."
Just know that the feeling has nothing to do with you. It's just the years of disappointment and frustration. It's the exhaustion. It's the, "Here we go again." I watch hockey for fun, and you're essentially fun personified, but this isn't fun right now. I know if, and hopefully when, you're back in a Leafs uniform next season, it's going to be fun.
There's a reason the Leafs got you to help recruit John Tavares one year ago. You're the living dream of every Leafs fan. You're a winner, man. It's what you do. I think whatever jersey you put on, you're going to win. But winning somewhere else, won't be like winning here.
At the end of the day, it all comes down to you and your signataure. It's your decision.
So come and win as a Leaf. It's what you were born to do.