After a roster teardown and draft-pick stockpiling of dramatic proportions leading up to Feb. 29, the Toronto Maple Leafs on Monday did something they haven't done in the last 10 deadline days: not make a trade.
General manager Lou Lamoriello made news early Monday by calling up highly anticipated prospects William Nylander and Kasperi Kapanen, but he was surprisingly silent on the trade front.
Toronto ended up keeping impending unrestricted free agents P.A. Parenteau, Brad Boyes and Michael Grabner, as well as buyout candidate Jared Cowen — all of whom were available.
Lamoriello said he intends to buy out Cowen in June and that he sees Leo Komarov as a "core member" of the team.
Parenteau, who was reportedly a target of the New York Islanders, was the most surprising non-deal, especially after Toronto was able to trade forward Daniel Winnik late Sunday night.
"Even if it's staying here, I'll be happy with that," Parenteau told reporters over the weekend. "I have no control."
The winger has 16 goals and 16 assists through 60 games this season — great value for his one-year, $1.5-million contract.
Parenteau, 32, left Saturday's Leafs' 4-1 loss in Montreal during the first period, suffering neck spasms. The forward did not expect the minor injury to influence his fate and doesn't see it keeping him out of action long.
Make no mistake, Lamoriello did try to move the veteran winger, whose career has been rejuvenated this season.
"It did not work out, and he's here," Lamoriello said. "He's had an excellent year, and he'll help our young guys."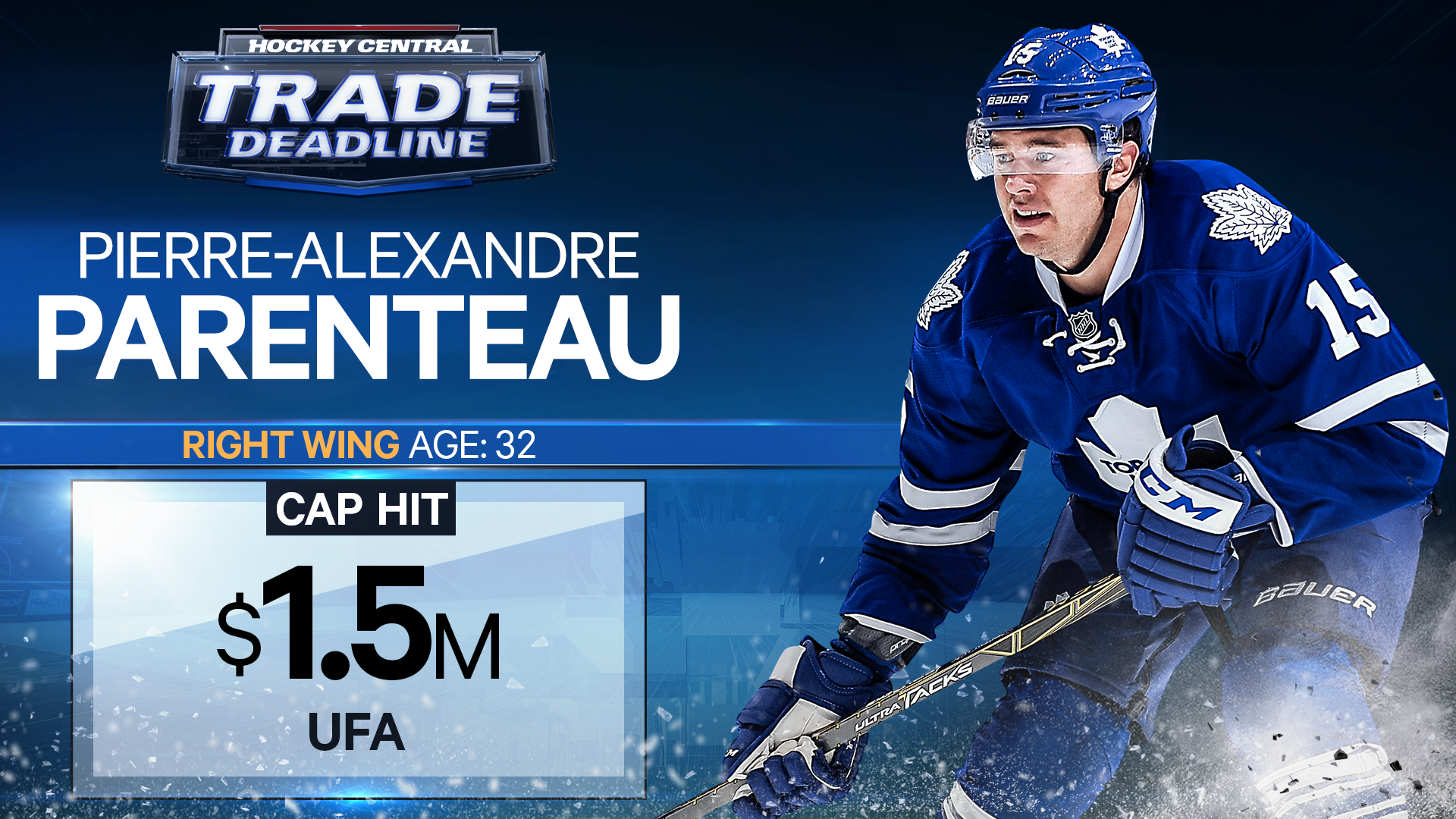 The Leafs winger left Toronto's 4-1 loss to the Montreal Canadiens in the first period on Saturday night after feeling neck spasms, which had flared up while working out in a gym the day before.
Lamoriello, of course, finalized plenty of trades before Monday, dealing away Winnik, James Reimer, Shawn Matthias, Roman Polak, Nick Spaling and captain Dion Phaneuf.