The Florida Panthers traded forward Brandon Pirri to the Anaheim Ducks for a 2016 six-round pick.
Sportsnet's Elliotte Friedman was first to report the trade.
Following a 2014-15 campaign that saw him score 22 goals in 49 games, Pirri has taken a step back this year. The 24-year-old pending restricted free agent had 11 goals and 24 points in 52 games for the Atlantic Division leading Panthers.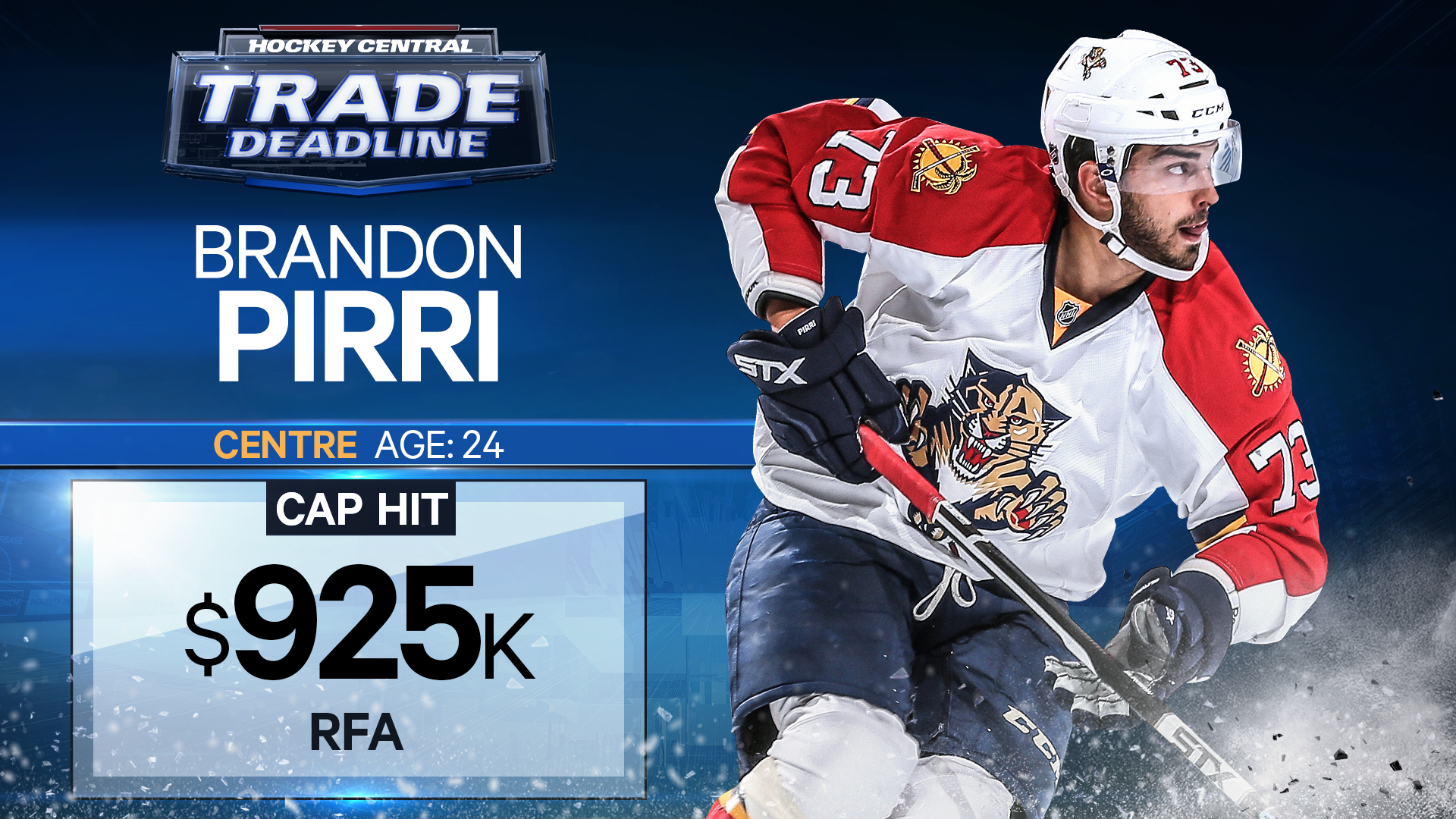 It's somewhat fitting that Pirri goes to the Ducks considering on his Twitter profile page he is seen with a group of friends wearing a Mighty Ducks jersey — the one from the popular '90s film.
February 29, 2016 - 2:23 pm ET