EDMONTON — Jim Rutherford hasn't been trying to win the Stanley Cup for long. Maybe just since about 1955, when he was a six-year-old kid standing between his goal posts — the two legs of the kitchen table — throwing a ball against the kitchen counter and stopping each "shot" as it returned.
He tended goal for 13 NHL seasons for four teams and never won a Cup, then went right back to scouring the grassroots of hockey as an Ontario scout, followed by major junior, the pros, and all the way to what has become a 21-year run as a National Hockey League general manager.
If ever there was a lifetime spent in the game, this is one, and on Tuesday he was standing inside Rexall Place in Edmonton, a place he reckoned he had not visited since that night in 2006 when the Oilers bombed his Carolina Hurricanes in Game 6 of the Stanley Cup Final. But Rutherford had built a team with the fortitude to win Game 7 back in Raleigh, providing Rutherford with his only Stanley Cup ring.
---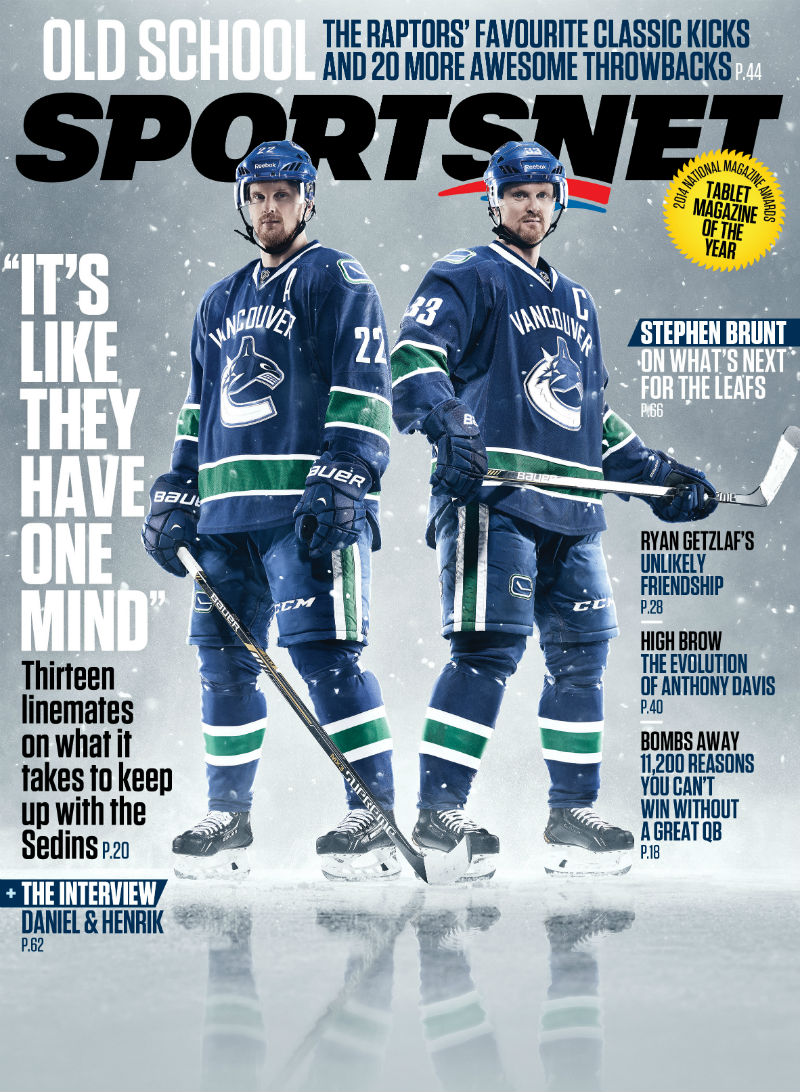 ATTENTION Rogers and Shaw customers. Already enjoying Sportsnet ONE? Now get access to digital editions of Sportsnet magazine at no extra cost.
---
Today he runs the Pittsburgh Penguins. His goal: Instill that same character Rod Brind'Amour and the boys had back in '06 into his new team.
"We're almost down to the final exams. It's the marking period here, these next few weeks. What do we really have?" he said, in reference to March 2 trade deadline, his last chance to retool a team that has made just one conference final since back-to-back Stanley Cup appearances in 2008 and '09. "In my mind it can all come together, but we'll watch it very closely here in the next few weeks."
The talent is obvious, with Sidney Crosby, Evgeni Malkin and the lot. But there's a reason this team has not returned to the Cup final since 2009. Rutherford's eyes, which have seen more hockey than most, are tasked with spotting what the missing ingredients are, but really, who knows what the Penguins truly have?
The mumps and injuries have ravaged Pittsburgh all season, including the loss of stellar young defenceman Olli Maata (shoulder surgery) and veteran winger Pascal Dupuis (blood clot in his lung) for the remainder of the season.
"We haven't seen this team yet," Rutherford said. "We've managed to stay near the top of the East with all the adversity that we've dealt with, and all the different players who have come in. Now, I'm hoping we get to see our team. And even with that, Maata won't play 'til training camp, and Dupuis is a top-six forward."
Rutherford's dad was in the car business, and that's a good thing. Because in his first year as Penguins GM, there will be some wheeling and dealing to do prior to the deadline. He wants a defenceman for sure, and a left-winger to put next to Malkin is also a priority.
"You manage your team around the core, and the core of this team has won a Cup. So, they've been there, they know what to expect, they know how to do it. So, what are the pieces that go around that core group? That's how I manage," he said. "The one thing that I like to do is to make moves earlier than the trade deadline. The (David) Perron deal was important for us. We've added (Maxim) Lapierre; he's got playoff experience. He's had two good runs. We added (Mark) Arcobello as a depth guy."
Inside the room, defenceman Rob Scuderi has the perspective of a veteran NHL blue-liner who has been both inside of the inner circle in '08 and '09, while looking in from the outside during his time with the Los Angeles Kings (2009-13).
"With the team having the high-end talent that it does, especially in the key positions, maybe people on the outside think there should be more conference finals, more finals, more Cups. Sometimes it just doesn't happen right away," said Scuderi, who returned to the Penguins for last season. "After having that early success — but you're working to get it — when everyone expects it, sometimes you come to expect it yourself. Sometimes we get caught up in the same picture and expectation, instead of just focusing on the little challenges that are right in front of you."
It's a common malady. Teams like Pittsburgh finally figure out how to win, then their place at the top becomes so assumed that they begin to assume themselves. Suddenly, five years pass without another trip to the Stanley Cup, and it is time to take stock again. Thus, Rutherford and Mike Johnston's replacement of GM Ray Shero and head coach Dan Bylsma, respectively.
As for Crosby, he's currently 27 and should be right in his prime. But with his concussion history, longevity is a genuine concern.
He knows well what being a favourite is worth, if you don't fulfill the predictions. That and 10 bucks will get you a lousy ham sandwich at Pearson Airport in Toronto.
"I don't think anybody is content with where they are at this time of year, because it really doesn't matter (how good your team is in February)," Crosby said. "We've been a pretty good example of that in the past."