In his prime, Peter Forsberg was undoubtedly one of the most dominant forwards the NHL had ever seen.
The talented Swede was able to accomplish a great deal in his impressive career–one that was unfortunately riddled with injuries—resulted in him being elected to the Hockey Hall of Fame.
So, in honour of Forsberg's HHOF induction, here are some memorable moments and accomplishments from Peter the Great.
Olympic gold and "The Forsberg"
Forsberg was already known as an elite prospect—being drafted sixth overall in 1991 and having two excellent world junior tournaments under his belt—but the 1994 Olympics is when many hockey fans first became aware of the Swedish star. He scored the winning goal in a shootout in the gold medal game against Canada. The one-handed move he pulled off was dubbed "The Forsberg" and an image of him scoring that goal was put on a Swedish postage stamp in 1995.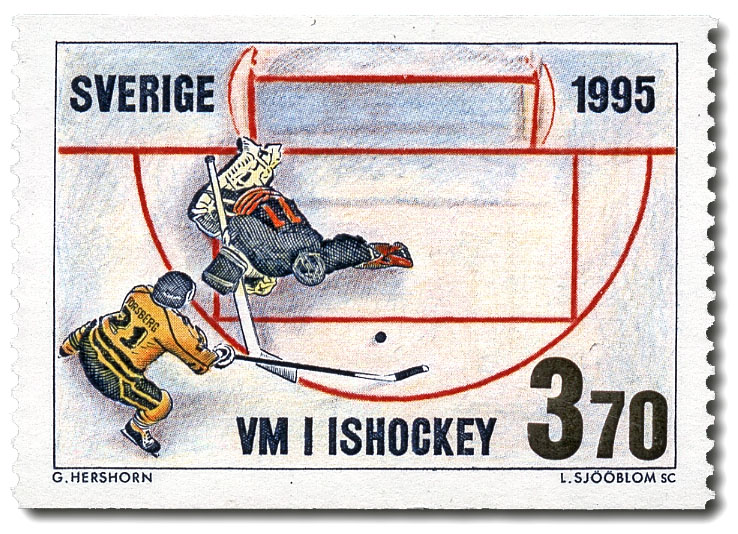 First NHL goal
While Forsberg had a habit of scoring highlight-reel goals, the first one of his NHL career was a simple two-on-one rush where he buried the puck past Grant Fuhr after a nice feed from Valeri Kamensky.
Stanley Cup hat trick
During the 1995-96 campaign—the only season in which Forsberg played all 82 games—he had 116 points in the regular season and added another 21 points in 22 playoff games as the Avalanche hoisted their first Stanley Cup.
In Game two of the Cup finals against the Florida Panthers, Forsberg had this memorable first-period hat trick.
Highlight-reel goals
Forsberg finished his NHL career with 249 regular season goals, many of which were incredible individual efforts. Whether it was dangling pretty much every player on Calgary Flames for his famous goal in 2003 or deking the jockstrap off Mike Richter, Forsberg was always a threat to pull off something special.
Had his jersey retired by the Avalanche in 2011
Only Joe Sakic and Milan Hejduk have amassed more total goals and points in an Avalanche uniform, but no one can top Forsberg's 1.296 points-per-game. However, it wasn't just his stats that made him such an impressive player as his retirement video clearly illustrates.