SUNRISE, Fla. — Brandon Pirri kept his scoring streak going and helped add to the Los Angeles Kings' skid.
Pirri scored with 3:05 remaining to lift the Florida Panthers over the struggling Kings 3-2 on Thursday night. Pirri grabbed a loose puck in the left circle and fired it past Jonathan Quick. He scored for the fourth consecutive game, and sixth in his past seven.
"You don't get too many goals in a row like this. I'm just trying to shoot everything because they're going in," Pirri said. "Things are going good right now. You just try to ride that as long as possible."
Nick Bjugstad and Aleksander Barkov also scored for the Panthers, and Roberto Luongo stopped 29 shots.
Marian Gaborik and Jamie McBain scored for the Kings, and Quick made 17 saves. The defending Stanley Cup champions are in the midst of a 2-6-4 stretch.
The Kings lost their third straight game and seven of their past nine. Los Angeles has dropped nine of its past 11 road games, and remained tied for the fewest road wins in the NHL with Buffalo and Edmonton. They have also given up 12 power-play goals on 35 chances.
When asked what it will take to snap out of their funk, coach Darryl Sutter said: "Probably win the next game. Logical, isn't it?"
The Panthers have won their past two games and Luongo beat the Kings for the first time in nine games.
"It doesn't really matter what's happened in the past. It's all about the game ahead of us here," Luongo said. "For me personally, it's all about trying to give the team a chance to win."
---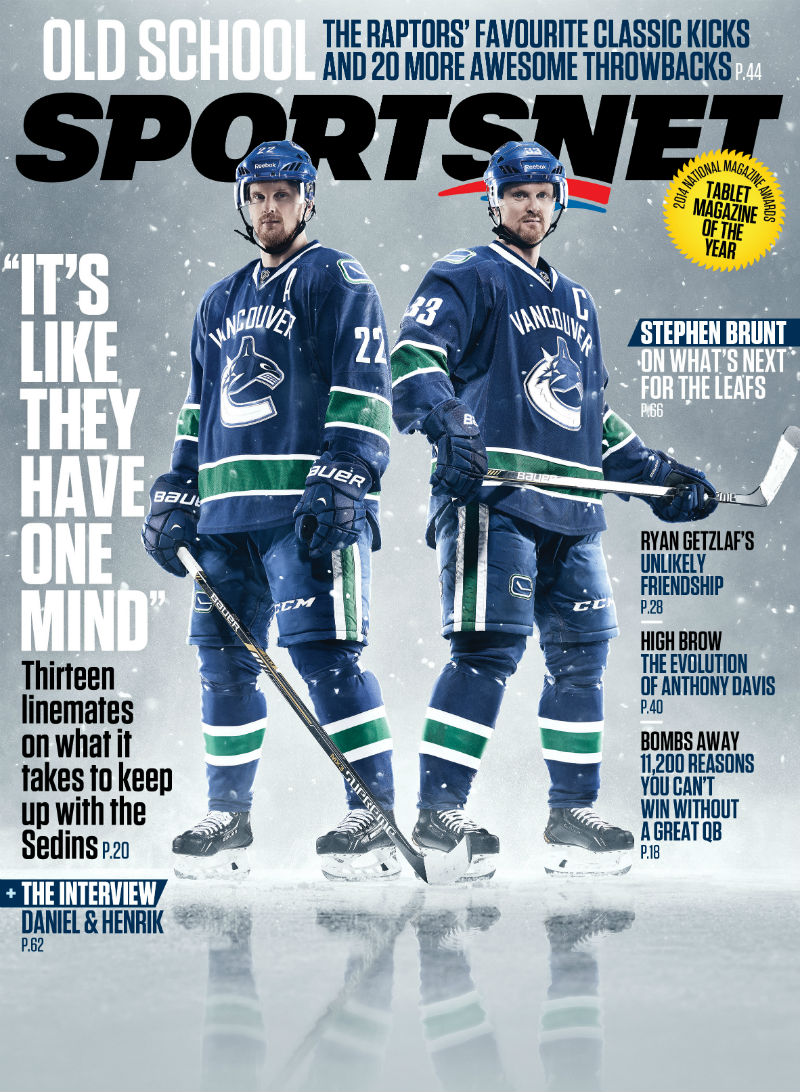 ATTENTION Rogers and Shaw customers. Already enjoying Sportsnet ONE? Now get access to digital editions of Sportsnet magazine at no extra cost.
---
Trailing 2-1, Bjugstad tied it at 2 after he picked off an errant pass by defenceman Jake Muzzin deep in the Kings zone and rifled a shot past Quick's glove at 7:26 of the third.
"A turnover to tie it and a turnover to win it for them," Sutter said. "Turnovers. That's the difference between winning and losing."
Gaborik broke a 1-all tie with a power-play goal 2:19 into the third period. Anze Kopitar grabbed a rebound, passed it back to Gaborik in the left circle, and Gaborik beat Luongo on the short side to make the score 2-1.
Gaborik recorded his team-leading 16th goal, but the first in the past seven games.
"We were feeling good about our game as far as our power play contributing there in the third," McBain said. "A few bounces, they scored two quick ones and we found ourselves behind again and couldn't claw our way back."
Barkov gave Florida a 1-0 lead on his goal in the first. Brad Boyes passed across to Barkov in the right circle. His slap shot hit Quick's pad and went up into the net at 10:39. Barkov has nine points in his last 10 games.
The Kings tied it at 1 on McBain's goal. His shot from the top of the right circle caromed off the crossbar and into the net at 15:48 in the first.
NOTES: Gaborik has scored in five of his last eight games against the Panthers. … McBain's goal was his 100th career point. … Panthers D Willie Mitchell, who was with the Kings for the 2012 and 2014 Stanley Cup championship seasons, missed the game with an upper-body injury.