In the summer, it seemed like a certainty the Winnipeg Jets would trade Evander Kane, but nothing came of it.
Now, after everything that happened this week, it seems we're right back to square one.
For an altercation between teammates to be made public like it was this week, it's an indication that a change in scenery might be best for both parties. Despite the fact he's out for the remainder of the season after electing to undergo shoulder surgery, the Jets can still trade him while he's injured.
---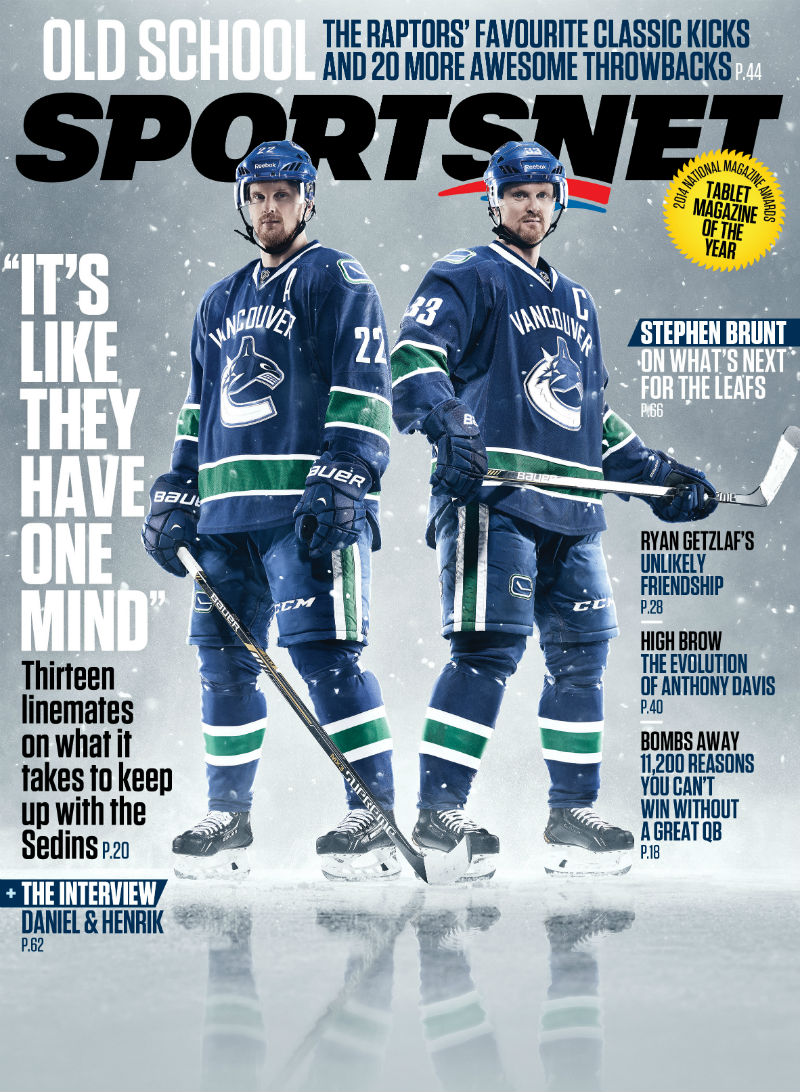 ATTENTION Rogers and Shaw customers. Already enjoying Sportsnet ONE? Now get access to digital editions of Sportsnet magazine at no extra cost.
---
Many believe the price for Kane would be a first-round pick, top player and maybe even a prospect. However, with everything that allegedly happened inside the Jets' room, a player-pick-prospect combo might not be the going rate.
Whether the Jets move him before the March 2 trade deadline or some time in the off-season, he's the type of player that nearly every NHL team covets. He has 30-goal potential, possesses a great shot and skating ability, plays a physical game and has a manageable contract – for a player of his quality – at $5.25 million through the 2016-17 season.
With that in mind, here are seven potential trade destinations for the winger should the Jets decide moving him is the best option.
PITTSBURGH PENGUINS: Mark Spector recently pointed out that Jim Rutherford wants to add a left winger to play alongside Evgeni Malkin and Kane has the potential to be one of the best at that position in the game. Acquiring David Perron from the Edmonton Oilers earlier this year shows the Penguins are making a serious push to win the East and make a long playoff run rather than sticking with the status quo and relying solely on Sidney Crosby and Malkin to do the heavy lifting.
Potential trade chips: Kasperi Kapanen, Nick Spaling, Beau Bennett, Blake Comeau, Scott Harrington
ANAHEIM DUCKS: Depending on what the Ducks do with pending UFAs Francois Beauchemin, Sheldon Souray, Eric Brewer and Ilya Bryzgalov, Bob Murray could have plenty of cap space to work with. Kane wouldn't be expected to lead this team in goals like he is in Winnipeg and the Ducks have a core group, plus a head coach in Bruce Boudreau, that won't put up with any locker room shenanigans. The Ducks have the organizational depth to pull a move like this off without impacting their current roster too much. Just imagine Kane on a line with Ryan Getzlaf and Corey Perry. That would have the potential to be the best line in all of hockey.
Potential trade chips: Matt Beleskey, Jakob Silfverberg, Devante Smith-Pelly, Nick Ritchie, Emerson Etem, Shea Theodore, Nick Sorensen, Nicolas Kerdiles
PHILADELPHIA FLYERS: Before the season, there were reports that the Flyers were interested in Kane and there's no reason to suggest they wouldn't be open to sending the Jets an offer. Also, as Broad Street Hockey pointed out in June, Kane favourited a tweet from a Flyers fan asking Ron Hextall to acquire Kane. The 23-year-old's style of hockey would fit perfectly with a Flyers team that is weak down the left side.
Potential trade chips: Brayden Schenn, Samuel Morin, Michael Del Zotto, Shayne Gostisbehere, Robert Hagg
BOSTON BRUINS: The Bruins don't have much salary cap space to work with and they need to re-sign pending restricted free agent Reilly Smith, but they've been wanting to add a scoring winger for some time. Acquiring Kane at this point in the season would be a long-term move and GM Peter Chiarelli would likely be reluctant to give up a key roster player prior to what they hope will be another lengthy post-season run. However, salary would need to go back Winnipeg's way for a deal to work.
Potential trade chips: Loui Eriksson, Brad Marchand, Alexander Khokhlachev, Seth Griffith, Ryan Spooner, Linus Arnesson, Anthony Camara
COLORADO AVALANCHE: Trading within a division is never easy, but Colorado could be a good fit for Kane. There would be plenty of young talent for him to skate alongside and with Ryan O'Reilly's name still out there, you'd have to think a blockbuster deal like that is within the realm of possibility. A veteran like Jarome Iginla who knows all about the pressures of being in the spotlight in a Canadian market would be a great role model for Kane.
Potential trade chips: Ryan O'Reilly, Chris Bigras, Nick Holden, Joey Hishon, Troy Bourke
VANCOUVER CANUCKS: We'd be remiss if we left the Canucks off this list. Kane is from Vancouver and had an outstanding junior career with the Giants in the Western Hockey League. The Canucks rely on skill and finesse, but adding a top-six forward who has grit would do the team well. Now, would going from a hockey hotbed like Winnipeg to a bigger hockey hotbed like Vancouver be the best thing for a player who often finds himself making headlines for off-ice issues? That's a different question entirely.
Potential trade chips: Bo Horvat, Hunter Shinkaruk, Nicklas Jensen, Nick Bonino, Zack Kassian
New Jersey Devils: This one might be a long shot, but the Devils need to get younger if they want to get a whiff of the playoffs in the next few years. Since they lost Ilya Kovalchuk and Zach Parise, the Devils have lacked pieces they can build a strong starting lineup around. Kane, a player with 30-goal potential, would be one of those pieces. The Devils will have a high first-round pick this year they could dangle.
Potential trade chips: Mike Cammalleri, Damon Severson, Reid Boucher, Raman Hrabarenka, Eric Gelinas