Sportsnet.ca will be projecting rosters for September's World Cup of Hockey between now and when teams announce their first 16 selections beginning March 2. Today: Russia.
They might be the most intriguing team in the entire World Cup.
Russia.
So skilled, so scary, and yet so consistently unable to make good on the ridiculous firepower they carry into every best-on-best tournament.
Word from head scout Alexei Zhamnov is that they're planning to go with a roster composed almost exclusively of NHL players, including all 16 named as part of the initial announcement Wednesday, and that leaves some national team mainstays in danger of being left home.
---
Watch: World Cup of Hockey Roster Announcement | March 2 at 4 p.m. ET on Sportsnet
---
There is no more fascinating decision than the one on Ilya Kovalchuk, the SKA St. Petersburg captain who has recently been a healthy scratch in the Gagarin Cup playoffs. Kovalchuk loves nothing more than representing his country – a passion that can be traced back to a childhood training diary he and his father kept that was inscribed with the words: "Our goal is the Russian national team."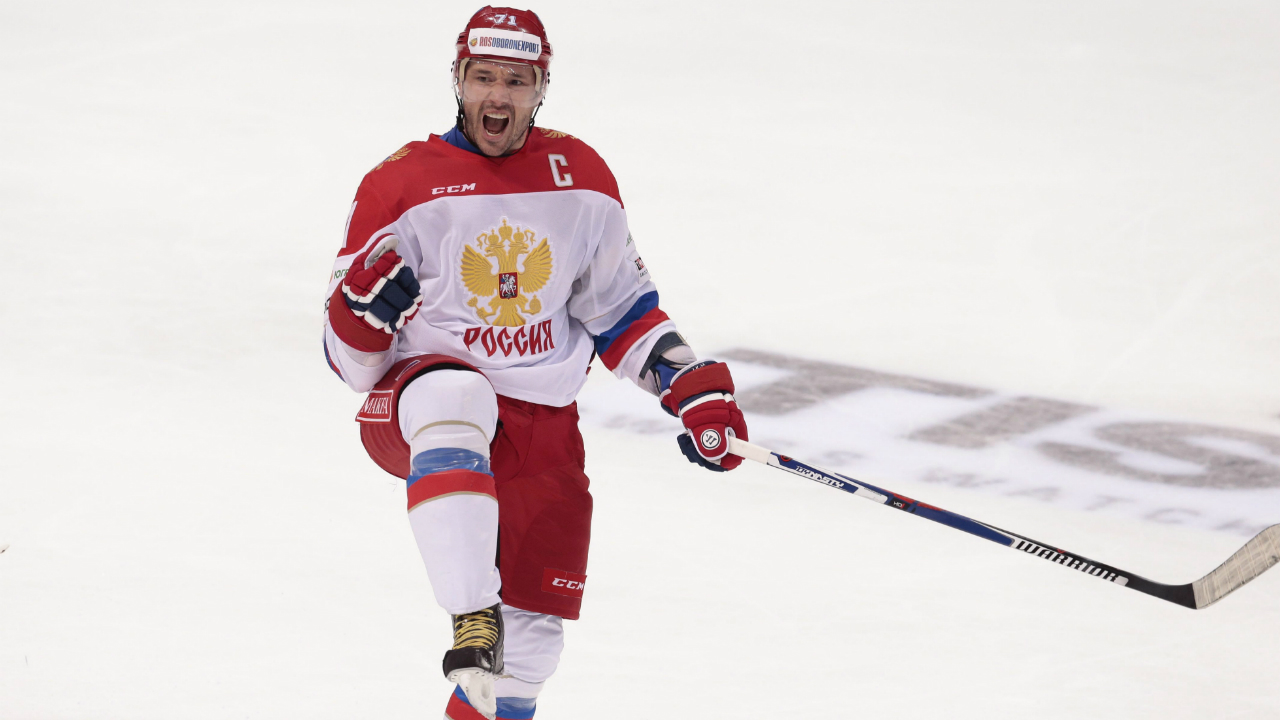 However, in light of his recent struggles, I've left Kovalchuk off my projected roster. There's a chance head coach Oleg Znarok will, too.
Only three current KHLers that made the cut and each of them will be used in depth roles – defenceman Nikita Zaitsev, who is expected to sign with the Toronto Maple Leafs this off-season, and forwards Alex Radulov and Vadim Shipachev.
Shipachev led St. Petersburg in scoring this season and has played for Russia at the last two IIHF World Hockey Championships. He gets a spot on the fourth line.
It's the top lines that will give opponents pause – I've slotted Evgeny Kuznetsov in as the No. 1 centre after his phenomenal year in Washington. His job is to distribute the puck to wingers Alex Ovechkin and Vladimir Tarasenko.
They should be a ridiculously good trio.
Employing Kuznetsov as the top centre also allows Evgeni Malkin and Pavel Datsyuk to be used a little lower in the lineup, creating a more favourable matchup situations in the process. A player to watch is Tampa Bay Lightning winger Nikita Kucherov, who the Russians are extremely excited about.
If this team has a weakness, it comes on the blue line.
The Russians don't have the same high-end players on defence, but Dmitry Orlov has had a quietly good season in Washington while Zaitsev and Tampa's Nikita Nesterov are both decent puck-movers. They just need to get it up to the forwards.
The easiest decision came in goal, where Russia has three quality players in the NHL. They all make the initial 16-man roster, leaving more flexibility for the final seven spots that need to be finalized by June 1.
Here's how Sportsnet thinks Team Russia should take shape:
Head Coach: Oleg Znarok.
GM/Executive Committee Members: Alexei Zhamnov (head scout), Sergei Fedorov (scout).
Roster
Line 1: *Alex Ovechkin *Evgeny Kuznetsov *Vladimir Tarasenko
Line 2: *Artemi Panarin *Evgeni Malkin *Nikita Kucherov
Line 3: *Nikolay Kulemin *Pavel Datsyuk Alex Radulov
Line 4: Vadim Shipachev *Artem Anisimov Valeri Nichushkin
Extra: Vladislav Namestnikov
1st Pair: *Andrei Markov *Dmitry Kulikov
2nd Pair: *Dmitry Orlov Alexey Marchenkov
3rd Pair: *Alexei Emelin Nikita Zaitsev
Extra: Nikita Nesterov
Starter: *Sergei Bobrovsky
Backup: *Semyon Varlamov
Reserve: *Andrei Vasilevskiy
Notable exclusions:
Ilya Kovalchuk, Nail Yakupov, Mikhail Grigorenko, Alex Burmistrov, Viktor Tikhonov, Evgeny Medvedev, Fedor Tyutin, Nikita Zadorov, Anton Khudobin.