As the NHL has seen a shift from size to speed, traditionally undersized players have been making a splash—from Tyler Johnson and Johnny Gaudreau to Patrick Kane and, most recently, Mitch Marner.
It could be Kailer Yamamoto's turn next.
Here's what you need to know about the small-but-mighty winger.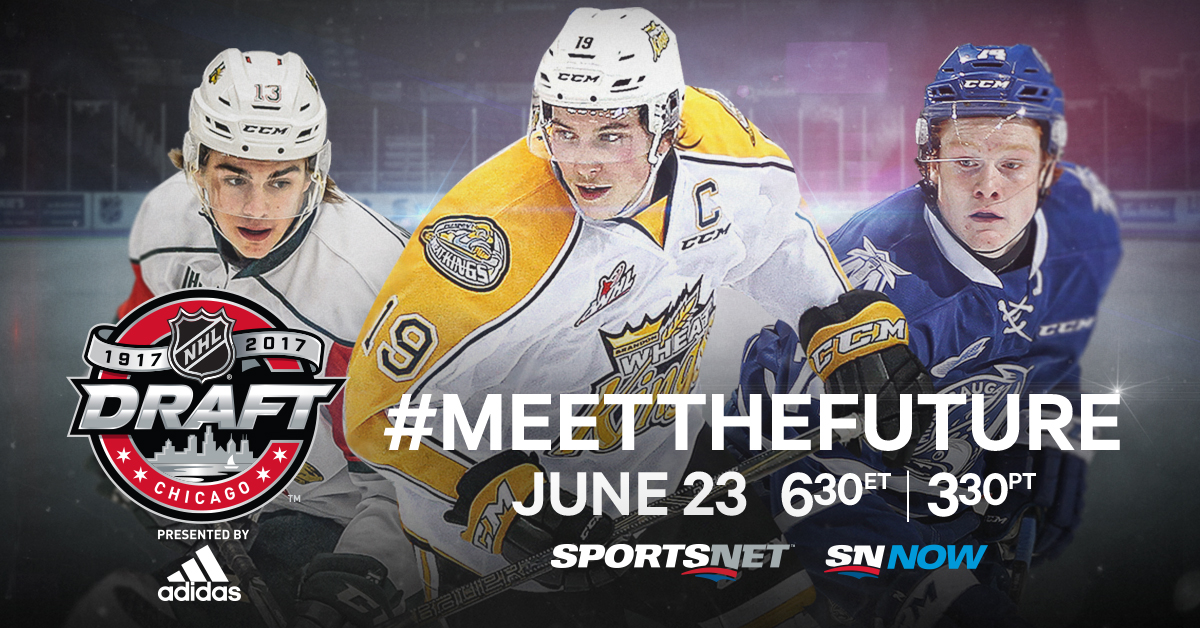 Team: Spokane Chiefs (WHL)
Position: Right wing
Shoots: Right
Age: 18
From: Spokane, WSH
Height: 5-foot-8
Weight: 153 pounds
NHL Central Scouting ranking (North America): 17
Jeff Marek's Take: "Not the biggest player out there but so creative and skilled. A playmaking winger who uses his high-end skating to make things happen."
He's a dynamic goal-scorer…
…and he keeps getting better.
The speedy winger lead the Chiefs in goals (42), assists (57), and points (99), and finished in sixth place league-wide in total points. All three categories were career-highs.
NHL Central Scouting called Yamamoto a "dynamic, undersized offensive player with exceptional speed and quickness," adding that he has "excellent vision and playmaking ability" and is "able to make plays at top speed."
Just look at the highlights:
He has also seen success on the international stage, most recently tallying 13 points in seven games at the U18 world championship in 2015-16.
He's being compared to Tyler Johnson
Yamamoto grew up playing hockey with his older brother, Keanu, in the basement of their Spokane home and that tradition lives on with the two of them playing on the same WHL team with their hometown Chiefs.
"I'm going to cherish it for the rest of my life. It was probably the best three years of my life, to be able to live at home and play with my older brother," Yamamoto told reporters during the combine. "He was probably my biggest role model growing up. I took a lot of notes from his book, I don't think I'd be where I'm at without him."
Another person who has played a key role in Yamamoto's development is Tampa Bay Lightning forward Tyler Johnson. Both undersized skaters hail from Spokane, and Johnson has helped immensely with the prospect's development.
"Tyler is one of my good role models," said Yamamoto. "I've worked out with him the past three summers. He's taught me a lot over those past three years, and definitely helped me out and definitely helped get me to where I am."
The fact that Johnson went undrafted shows how much the league has changed over the past few years as Yamamoto is enjoying plenty of first-round looks.
Another interesting connection: Johnson's mom also happened to be Yamamoto's first power skating coach when he was young.
Yamamoto has also been compared to fellow pint-sized producer Johnny Gaudreau of the Calgary Flames and says he models his game after skill guys like Patrick Kane and Mats Zuccarello. The similarities between Yamamoto and Maple Leafs rookie Mitch Marner are hard to miss, too.
(Also, in the "we'll just leave this here…" category: Former Spokane GM Tim Speltz was hired by the Maple Leafs last October to head up the franchise's western scouting department.)
He wowed at the combine
If you look at the top-10 results for each combine test, you'll see Yamamoto's name come up several times—particularly in the agility and pure fitness tests.
He placed first in the (dreaded) VO2 Max Aerobic Fitness test and ranked third and fourth in the (equally daunting) Wingate Anaerobic Fitness peak power output and mean power output, respectively. He also finished second in Pro Agility (left and right), fourth in pull-ups (12) and wound up just outside the top 10 of bench press at 13th.