With his big frame and powerful skating, Finnish winger Kristian Vesalainen is an enticing prospect for teams picking in the middle of the first round.
Although his scoring dipped in 2016-17, scouts see him as a young player packed with potential.
Here's what you need to know about Vesalainen.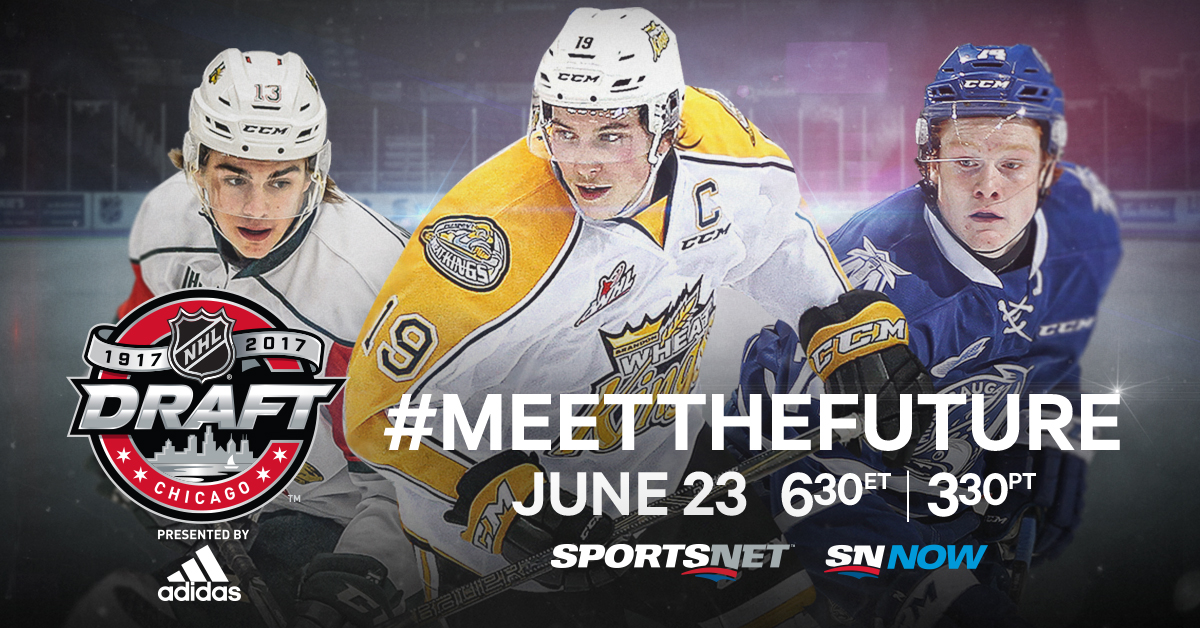 Team: Frolunda HC (SHL)
Position: LW/RW
Shoots: L
Age: 18
From: Helsinki, FIN
Height: 6-foot-3
Weight: 207 lbs
NHL Central Scouting ranking (European): 7
Jeff Marek's Take: "Had a challenging start to his season, but really turned it on down the stretch. Modern day power forward."
He made an early jump into the pros
Vesalainen got his first taste of life in the pros at just 16 years old, making the playoffs two years in a row (Frolunda won the championship in 2015-16) and earning some integral experience. He excelled in Frolunda's junior league in 2015-16 (15 goals and 34 points in 37 games) but hasn't been as productive playing among men in the SHL.
He struggled offensively this year
While Vesalainen appears to have all the tools to be a solid power forward, he struggled to score in 2016-17—and scouts noticed, as he fell from No. 4 at the midterm rank to No. 7 (among European skaters).
Sportsnet's Jeff Marek had this to say in his March prospect rankings: "Scouts like the size and potential, but the lack of production concerns many."
Vesalainen split his time in 2016-17 between Frölunda HC J20 of Sweden's SuperElit league (four goals in 10 games), the SHL's Frölunda HC (one goal, five assists in 26 games) and HPK of Finland's top-tier Liiga (one goal in nine games).
The winger, who says he models his game after Pittsburgh Penguins forward Evgeni Malkin, still showed off his ability to play a big, physical game and beat defencemen along the boards. His size makes him especially effective in front of the net and his 200-plus pound frame is difficult to knock off the puck.
He stole the spotlight at the U18s
Though Vesalainen struggled in the pros in 2016-17, he shone bright at this year's under-18 world championships.
His tournament-best six goals and 13 points in seven games earned him several honours at the tournament, including MVP. With that, he joined some pretty impressive company as he follows in the footsteps of Clayton Keller, Auston Matthews, and Connor McDavid, who also won the prestigious award as draft prospects in years past.
He was also named best forward at the tournament and earned an all-star nod.
This wasn't Vesalainen's first taste of international success. He also played in the tournament last year (two goals, six points in seven games), and has suited up for Suomi twice in the under-17 event (2014-15 and 2015-16) where he registered seven goals and 13 points in a total of 11 games.