There's playing through physical pain and then there's competing with what MacKenzie Entwistle was dealing with.
Here's the lowdown on the Bulldogs forward who wowed observers with his determination.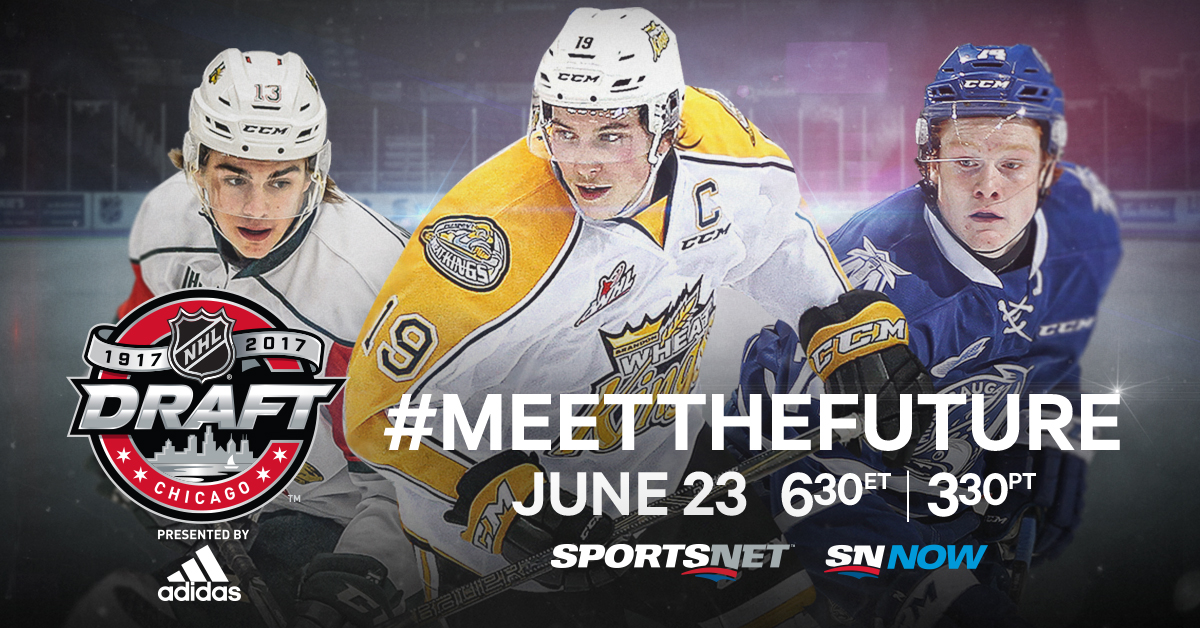 Age on June 23: 17
From: Mississauga, Ont.
Current Team: Hamilton Bulldogs, OHL
Position: Centre
Shoots: Right
Height: 6-foot-3
Weight: 181 pounds
NHL Central Scouting Rank (North America): 44
Jeff Marek's Take:
"A coach's dream: excels at everything he's asked to do. Great on the defensive side of the puck, solid on the PK."
Playing through pain
Entwistle dealt with a bout of mono that cut into his season, sidelining him for all of February. He did return, however, to play nine regular-season games in March and then an additional seven in the post-season.
He wasn't much of a factor after his return, though, and it remains to be seen how his illness ultimately affects his draft position. Entwistle's final rank from NHL Central Scouting dropped to 44 among North Americans from its midterm position of 35.
Multi-category contributor
Entwistle displayed modest offensive production in the OHL this past season (54 GP, 12 G, 13 A) and, according to ESPN, scouts say his ceiling is not high in that area.
Instead, he projects as an all-around player who'll contribute in the faceoff circle here, with a dose of offence there, and also perform well as a checker.
Proof of his ability to contribute in areas other than scoring can be found in the 2016-17 OHL Coaches Poll, where he was voted as the No. 2 penalty killer in the Eastern Conference.
Dedicated to change
Entwistle has displayed a commitment to improve during his time in junior hockey. Following his OHL rookie year, he put on 15 pounds of muscle in the off-season and notably improved his skating and tinkered with his shot release, as detailed in this Hamilton Spectator story.
"It's definitely a big change," Entwistle said of the power skating sessions he sought out. "I feel faster and you can really notice it."