Jeremy Bracco is one of the more polarizing players available in the 2015 NHL Draft because of his lack of size but is an undeniable talent. His offensive totals for the United States National Team Development Program were historic – and he's played with Jack Eichel.
Here's what you need to know about Bracco.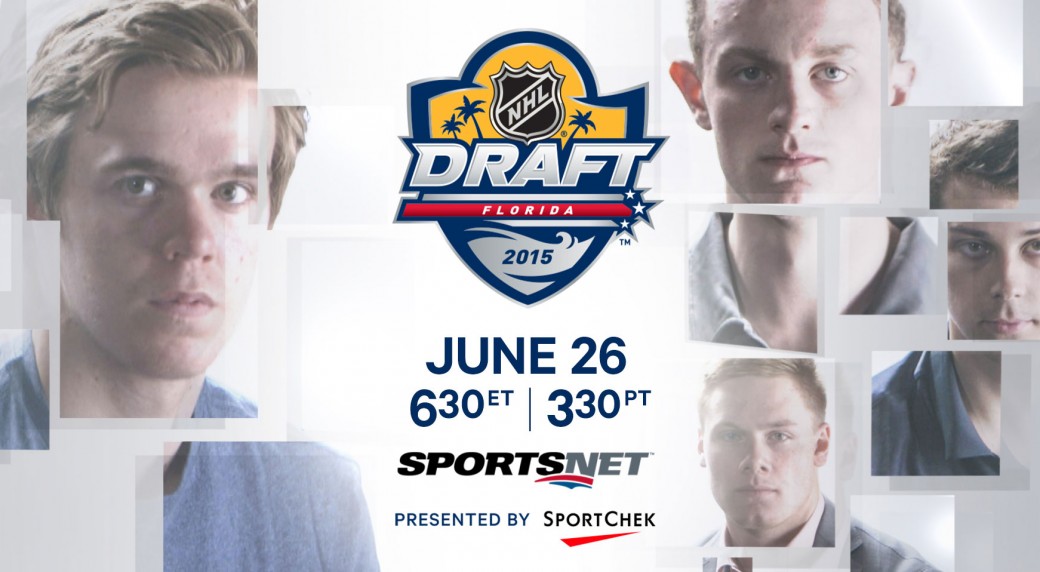 Age on June 26: 18
Position: Centre
Shoots: Right
Height: 5-foot-9
Weight: 174 pounds
Current Team: USNTDP
From: Freeport, N.Y.
Twitter: @jbracco97
NHL Central Scouting Rank (North America): 60th
Marek's Take: One of the most entertaining players in the draft to watch. Really creative with the puck, and like Kelowna's Nick Merkley is a playmaking winger. Some can't get past the size but in today's game that's becoming less and less relevant. NHL Comparable: Tyler Johnson
How much does size matter?
The size of a player isn't as important in determining his NHL potential as it was in the Dead Puck Era, but it is still a factor. If it weren't, Bracco would surely be a more hyped draft prospect than he is, coming in at No. 60 on NHL Central Scouting's ranking of North American skaters.
At 5-foot-9, Bracco was the shortest player at the NHL Combine. But what he lacks in length, he makes up for in talent and playmaking ability. As a member of the U.S. National Team Development Program, Bracco was a heavy contributor on offence.
In USHL play, Bracco scored 14 goals and 32 points in 24 games for the typically overmatched development team. At the under-18 world championship, a tournament the Americans typically do well in, Bracco finished second in scoring to projected 2016 first-overall pick Auston Matthews with three goals and 13 points in seven games. The Americans took gold at the tournament for the sixth time in seven years.
His assist totals were historic for the USNTDP
Bracco's 64 assists in 65 games for the under-18 U.S. national program this season set a new record for the club, breaking the previous mark held by Bracco and Columbus Blue Jackets draft pick Sonny Milano (58). All-time, Bracco is the best playmaker the USNTDP has seen, according to the numbers. His 122 assists across two seasons passed Patrick Kane's record of 88. (Matthews is currently at 88 assists, but he may not return to the team for a third season next year.)
With 168 career points, Bracco is third all-time in USNTDP scoring, behind only Kane (172) and Phil Kessel (180).
Opinions on his potential are all over the place
If Lawson Crouse is the most polarizing player available in the 2015 NHL Draft, Bracco is a close second.
Ranked anywhere from a late-second-rounder to a late-first-rounder, Bracco is either viewed as a long-term project prospect, or a guy who will be looked back on as a real steal.
He played on a line with Jack Eichel at U.S. Top Prospects Game
Prior to this season at the American Top Prospects Game, Bracco played on the same line as Eichel and the two clicked. Bracco, for his part, recorded two goals in the game, which put him squarely on the scouting radar heading into the new season. The two also played on the same team in 2013-14. This has some Sabres fans hoping the team will reunite the two players.
He's committed to Boston College
If Eichel surprises everyone and returns to the NCAA next season, his former teammate Bracco would become an instant rival. Bracco is committed to Boston College for next season, although the OHL's Kitchener Rangers hold his major junior rights.