At 6-foot-5 and 186 pounds, Canadian-born winger Gabriel Gagne is one of the biggest prospects entering this year's draft. His consistent improvement with the QMJHL's Victoriaville Tigres has seen him shift up in the draft rankings from a late-second or early-third round prospect to a possible early-second or even late-first round pick.
Age on June 26: 18
Birthplace: Ste-Adèle, QC
Current team: Victoriaville Tigres, QMJHL
Position: Right wing
Shoots: Right
Height: 6-foot-5
Weight: 186 pounds
NHL Central Scouting rank (North America): 36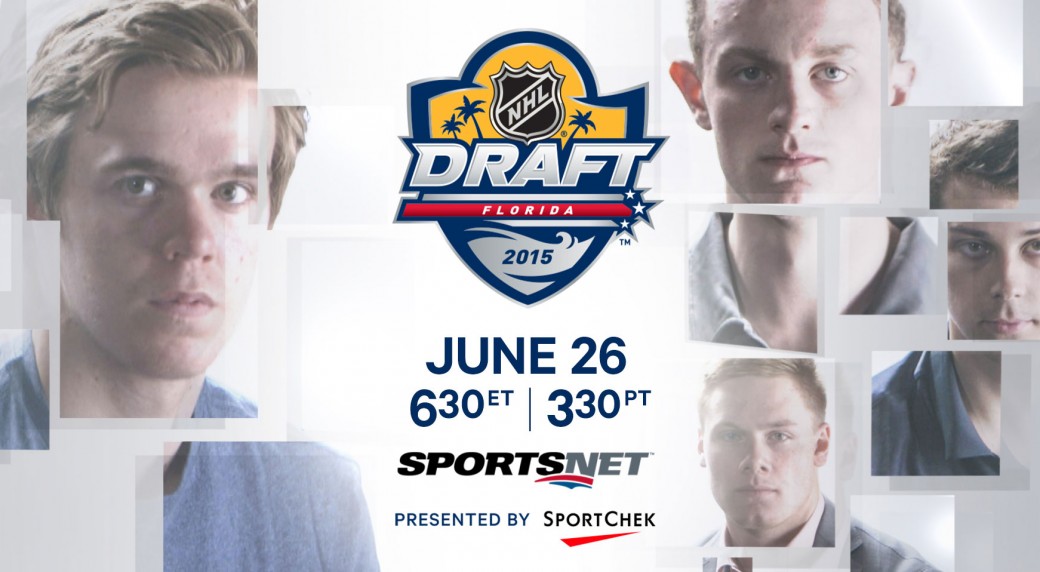 Marek's Take: Already has an NHL frame but needs to fill out. So far we've seen he's a gifted offensive player but complete game is lacking. His size gets him noticed right away but he's a project for anyone who takes him. Comparable: Taylor Pyatt
He knows how to step up his game.
Gagne's stats have seen a significant improvement in two full seasons with the Victoriaville Tigres. He more than doubled his goal total from 16 (2012-14) to 35 (2014-15) while playing the same number of games (67). Add 24 assists this year (on par with his 21 last season) and Gagne managed to tally 59 points.
Unsurprisingly given his boost in points, he has also moved up in the draft rankings, going from No. 48 at the midterm to his current position at No. 36 among North American skaters.
He's a big presence in front of the net.
With great stature comes great responsibility — particularly in front of the net. The lanky right wing knows how to use his size to create scoring chances, and is especially valuable in such a role during the power play.
He's also known to possess an excellent shot. Mix that with powerful acceleration and solid skating, and you've got yourself a promising prospect.
He's got plenty of room to grow.
While he may have peaked in terms of height, this lanky winger likely still has some filling out to do on his way to becoming a power forward. He has shown a strong sense of knowing how to score, with good hockey IQ around the net and in tight spaces. The key for Gagne will be learn how to fully use his size to his — and his teammates' — advantage.