SAN DIEGO – Ken Holland's hands are flailing around like a guy who's telling a story about a time the roof blew off the chicken coop. He's talking about what he's trying to do "over here," in one corner of the Edmonton Oilers organization, but he's also describing the ramifications "over here."
And over here, and over here…
I move my coffee out of range, and he doesn't notice for a second, so engrossed is the 63-year-old Holland in the point — or points — he's trying to make.
So it is, being the man who takes on the Oilers, hockey's great, unanswerable question. If there is a corner of the franchise that does not need Holland's attention, we can't name it — and nor can he, in a half-hour sitdown at a San Diego Courtyard Marriott, where the Oilers farm team and upper management are assembled, with the Bakersfield Condors facing the San Diego Gulls in Game 4 of their American Hockey League playoff series on Friday night.
Holland is blunt, honest and enthusiastic — really enthusiastic — at 9 a.m. Pacific time. So much so, we had to edit the conversation for brevity.
Enjoy:
[snippet id=3816507]
It's been a couple of days. You've run into some old friends, no doubt taken lots of calls. What's it like swapping logos after all these years?
"A little strange, because I've been in the same logo for 36 years. But, I lived on the prairies when the Oilers were in their heyday. I was living in Medicine Hat from 1985-94. I followed the Calgary-Edmonton rivalry … so that made it easier."
Was there a moment when it crystalized? And what happens to all those 'Winged Wheel" clothes?
"As we're talking, my wife (Cindi) is going to have to find someone to dole out all that Red Wings stuff to. Whoever is living Detroit, I guess (chuckles). I've got some Oilers golf shirts now, some Oilers hats. As each day goes by I'll get more comfortable. I wore the same logo for 36 years, but that's my past. I'm lookin' forward."
What's the plan for you and Cindi?
"We're moving to Edmonton. I'm going to let her get together with a real estate agent, and they can go to work. If Cindi wants to live in a house, we'll live in a house. If she wants to live in a condo downtown, we'll live in a condo downtown."
Let's talk about our coach. Does the market, having Connor McDavid, or the pressure to win in Edmonton dictate what type of coach you'll hire?
"Certainly, I understand that Edmonton has made the playoffs only once in 13 years. You've got McDavid, you've got (Leon) Draisaitl. The fans, are hungry for playoff hockey, and I believe we have a real chance to compete for a playoff spot in 2020. I've got to provide stability. Ideally, I'd like someone who has coached in the league before (but that doesn't rule out someone who has gone back to the AHL, like a Todd Nelson). I look at Craig Berube, who was coaching Philadelphia, went back to the American League, and look at the job he's doing in St. Louis. Just because you fail, it doesn't mean you're a failure.
"This is a long-winded answer, but when you're in a rebuild mode, you can go with a young coach. We're in a 'make the playoffs now' mode … but I'm not going to spend assets from the future to prop the team up. I'm trying to build something."
The next 'quick fix' in the NHL will be the first 'quick fix' in the NHL. True?
"Absolutely. That's why I've said, I don't have a magic wand. I'm not going to fleece another general manager where you give him a bag of pucks and he gives you a guy who scores 35 goals. You have to draft it. You have to develop it. You've got to have a plan."
What do you think about what you have now?
"You've got the two superstars, but there are some other young players there. You've got an NHL defence. I've got to find a way to compliment the forwards, I've got to figure out the goalie, a coach, and I've got to create a stable environment. I believe you have the best chance for success when there's some kind of stability. I was in Detroit for 22 years? I had four coaches."
(Edmonton has had seven coaches in the past 10 seasons.)
Only one GM gets to have Connor McDavid on his team. What kind of responsibility comes with that?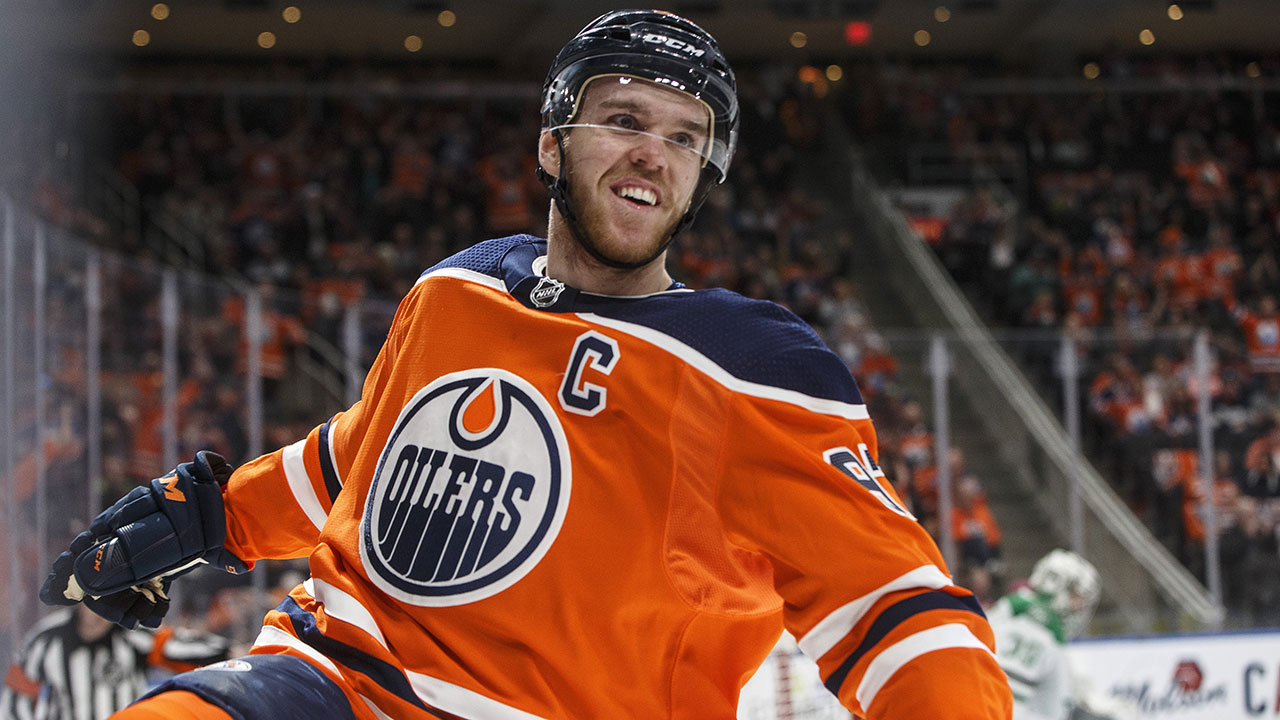 "It's a huge, huge responsibility. You want great players to be supported, surrounded, and have playoff success. Certainly, I understand as a general manager there's a huge responsibility on me to – as quickly as possible – support him and surround him, so that the Edmonton Oilers become a playoff team. And then, more than that.
"I understand Connor McDavid's status, what he means to the league and the Oilers. I take great pride that I was able to watch some great players in Detroit in their prime, and because we were good for a long time, those players were able to age gracefully. Zetterberg and Datsyuk allowed (Yzerman and Fedorov) to play longer. I take pride in that.
"Connor McDavid, he's just coming into his prime. He has a decade-plus. But you want to be in the playoffs. It's the best time of the year."
You used to say that having the best defencemen in the world made you a pretty good GM for all those years in Detroit. Can McDavid accomplish the same thing?
"It's all about players. From a management standpoint, the scouts, it's our job to identify, draft and develop, but ultimately it is all about players who can make a difference on an every-night basis. That's what Connor can do, and certainly it was a huge factor in my decision to come to Edmonton: You've got Connor and you've got Leon.
"Now, I've got to go to work and figure out how to surround them, to add to them, make it deeper… But they're the foundation."
What did it feel like when Chris Illitch told you that Steve Yzerman was taking over the GM job in Detroit?
"I would say to you (pauses)… I did that. I went to Chris during the season, and I said, 'It's time for a leadership change.' I had asked people in that organization for a lot of years to sacrifice? It was my turn to sacrifice. I had 22 incredible years.
"As you get to know me, I'm very, very passionate, I'm very, very loyal. I try to treat people with respect. At the end of the day, I knew. I knew it was time to hand the keys to Steve."
Milan Lucic: Rehab the player? Or move the contract?
"Well, two years ago he had 50 points. You know, lots of players sign these long contracts, and then they're not able to live up to the expectations, and it's tough on everybody ‑ the player and the team. I don't have an answer for you. I've got to talk to Milan, talk to some people in the organization, and I've got to hire a coach. Then the coach and I can start to figure it out. I've talked to a lot of people – Bob Nicholson, Keith Gretzky, Craig MacTavish, Ken Hitchcock – and I'll double back and talk to them again."
[relatedlinks]
Did you talk to former Oilers coach Todd McLellan?
"Before I took the job, yes."
Here's a dumb question: Holland. Is that Dutch?
"No. More German. That was one of my nicknames when I played though. They called me Dutch."
What did your Dad do?
"My Dad worked for BC Hydro for 40 years. He was a truck driver for as long as I can remember."
Are you bringing Shawn Horcoff with you from Detroit?
"I hired him (in Detroit) on the recommendation of (Kris) Draper and (Dan) Cleary. He has been a great addition. I think he and Steve will hit it off. He married a girl from Michigan, the farm team (Grand Rapids) is two hours away from his house. Life is good for Horc, and I'm sure Steve will want to keep him, because Horc is a good man."
Before I let you go, is there a message you have for the fan base?
"I would say, when you make the playoffs once in 13 years, I understand the frustration. I'm coming here to try to make the playoffs now, but to build over time. I want Edmonton to be an elite team. I'd like to see the Edmonton Oilers in the Stanley Cup playoffs next season. I got their frustration.
"I understand why I'm here."