TAMPA, Fla. – Twenty-two years.
Not since her second and final NHL pre-season game in 1993 has Lightning alumnus Manon Rheaume returned to Tampa. She broke the league's gender barrier and inspired a generation of female hockey players.
When the puck drops Saturday for Game 2 of the Stanley Cup Final, Rheaume will be in Amalie Arena, a guest of the Lightning.
A mother of two male goalies, Rheaume now lives in Northville, Mich., and stays busy coaching her youngest son, following her oldest son Dylan St-Cyr's burgeoning career, and coaching the West Coast Selects girls team.
Bubbling with excitement, the 43-year-old pioneer and hockey mom sat down in the rink with Sportsnet to talk about that historic day in 1992, her appearance on David Letterman, why she turned down Playboy, and her upcoming biopic, Between the Pipes, which is expected to start production this winter.
SPORTSNET.CA: Why did it take so long to come back to Tampa?
MANON RHEAUME: After 1993 I played in the minors for years and went to the Olympics. I had a son, and my life took a different direction. To be honest, after I had my kids, I became all about my kids. I turned down a lot of invitations throughout the years because I wanted to be with my kids. This is so amazing to be back, to talk about the experience and see how far the team has come.
I remember the Lightning put a rink in the middle of a fairground in '92, then the following year they put the rink in a baseball stadium. During warm-up the ice was cracking all over. Now they're hosting the Stanley Cup Final in a great building.
Have you remained a Lightning fan?
MR: I've always had a soft spot for the Lightning. My brother [Pascal] played in the NHL, so every time he changed teams, I'd cheer for them, but I always cheered for Tampa. They changed my life, so it's always going to be part of me.
Which current NHL goalie do you like, style-wise?
MR: Jonathan Quick. He's a bit smaller sized than [Ben] Bishop for example. My son is playing at a high level, and he's a small goalie, and I was always a small goalie, so I have a soft spot for the smaller goalies. It's funny to say because Jonathan's six feet tall, but that's small now. It's crazy. And Bishop is a big goalie, but he can move very well. And I love the way he plays the puck, which is an important part of the game.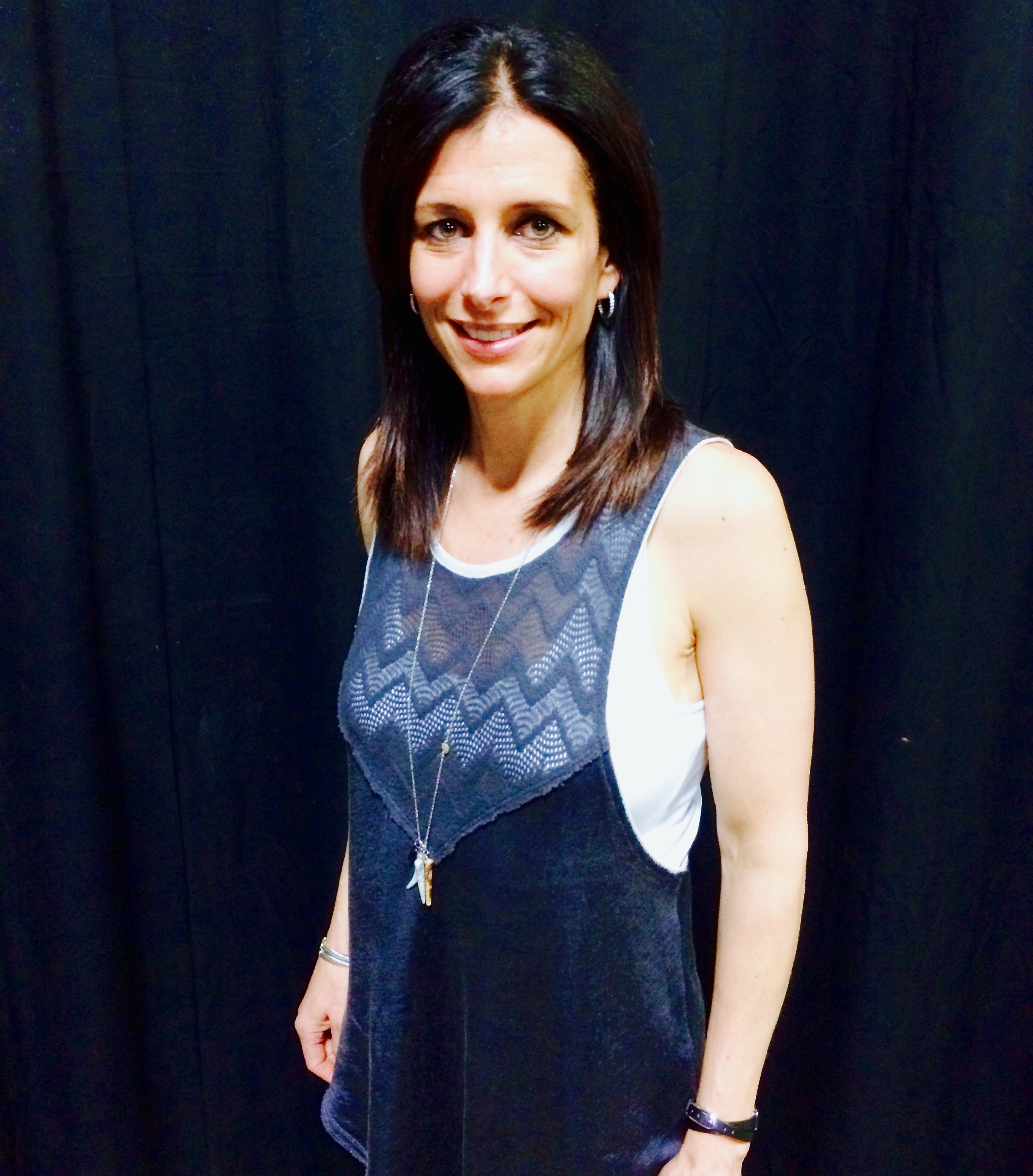 What advice do you give your son about the position?
MR: We talk a lot about the mental game. It's amazing. So many things he does that I never told him about, he does the same as me.
Like what?
MR: At the end of a warm-up, he always has to catch a puck with his glove before he leaves the crease. And I did that, but I never told him. But I was watching his warm-up like, "No way. That's what he does?"
He was just at the U.S. national team's development camp. When I was trying out for the national team, I was focusing on myself only and not worrying about what the other goalie was doing because it puts pressure on you that you cannot control. His goalie coach told me, "I asked your son how the other goalie looked out there and he had no idea. He had not been watching." Wow! He's like me in that he plays best under pressure.
What's the most pressure you faced?
MR: Tampa Bay. That first game, from the moment I left the locker room, that walk to the ice—when I think about it, I can relive it. My heart never beat that fast my entire life. I thought it was going to come out my chest. The coolest thing? When I stepped on the ice, it all went away. I was in my comfort zone. This is where I want to be. I forgot about it being an NHL game, all the fans, all the media.
Did anyone say anything to you right before you went on?
MR: I don't remember. I do remember being nervous getting off the bus, and when I went to my locker there was a bouquet of flowers. I looked at the card, and it was from a radio station in Montreal saying, "You're not alone. We're all behind you." Throughout my time in Tampa, a lot of people were like, "She's there because she's a girl." So to hear, "We're behind you. We want you to succeed," it was really cool.
You played the St. Louis Blues, made seven saves and allowed two goals. How happy were you with your performance in '92?
MR: To have gone to an NHL tryout without playing a full year of junior like everybody else, with no experience practicing every day prior to the camp, having all that pressure, being the only girl, the size I was… what I was able to accomplish was way more than I expected. It's funny. After the game, I thought I should've blocked the first goal. In my head, it was a shot from far away I should've had. The second goal [by Brendan Shanahan] was a beautiful goal, a quick pass from behind the net.
So all those years I thought my first goal was a bad one. Twenty years after it happened, they did a TV show on me and I saw the goal for the first time. First of all, it was Jeff Brown, who had a great shot. He crossed the blue line, was on top of the circle and he took a slapshot. That wasn't a bad goal! It took me 20 years to realize it, but you know what? I did a great job.
What is your response to people who view your NHL games as a gimmick?
MR: When they invited me, people said it was just because I was a girl. Listen. So many times when I was younger, teams said no to me because I was a girl, but I was at the same level as the best goalie in Quebec. They didn't want me at the AAA level. Finally they let me play at the AAA level in bantam, and when it was time for midget AAA, all the goalies were invited but me because I was a girl. So if [then GM Phil Esposito] is going to invite me because I'm a girl, I'm taking that chance. It doesn't matter why I'm there. I still had to perform. [The Lightning] started with mini tournaments, and I allowed no goals on 14 shots. That's a big deal, but nobody was talking about that.
How much did the Lightning pay you?
MR: I didn't get paid until I signed a contract in the minors, and that was like $35,000. I was not making much.
Any negative response from your pro teammates?
MR: Most of the guys were supportive. I was the first one on the ice, the last one to leave the ice. I was in the gym. I was working so hard, they were like, "OK, this is what she wants to do." Some goalies will get mad if they take a shot to the helmet in practice, but I was just taking it. I think I gained respect of the players. But throughout the years, there have been some players that didn't like the fact I was a girl and made my time difficult. If a sponsor wanted to send me something, I asked they send one to all the team, so all the team got sweatshirts or whatever. I didn't want to be singled out. And when media wanted to talk, I asked that we do it after practice, away from the other players.
How aware were you in the moment that breaking the gender barrier in the NHL would inspire other girls?
MR: In the moment, absolutely not. I had no clue how I was impacting girls or even some boys. David Letterman—I had no clue who he was when they asked me to go on his show. Or Good Morning America. I'm from Quebec, speaking French. It wasn't until later, I was like, "Wow. Famous people go on David Letterman." Then after that, people would come up and say, "You're such an inspiration to my daughter. She's got your poster. She did a school project on you." It's the most satisfying thing about what I did, knowing I impact people.
---
Gotta See It: David Letterman flirting with Manon Rheaume

---
And you got on The Beachcomers Christmas special!
MR: [laughs] That was a lot of fun. I had a little acting role. I was playing myself, but I had to dress up as Santa Claus for a hockey game. It was a weird thing, but it was really fun.
I also read that Playboy asked you to pose.
MR: That was after I played in junior. I was 20, just before I went to Tampa Bay. I said, "No way I'm going to do that." And they said, "We'll send you some pictures so you can see that you can still have some clothes on." And it was pictures girls wearing just a tie, or an open shirt. It was so not in values, I didn't think twice about saying no. I didn't care how much money they were going to give me, and back then I could've used the money. I had taken out loans for school.
You won two world championship gold medals and a silver medal in the 1998 Olympics. Would Tampa still be your career high?
MR: The Olympics is an amazing experience, but the Tampa Bay experience changed my life. It allowed me to inspire people, help people, and there's nothing better than that. So when Angie approached me about the movie, I was so in, because she wants to make a movie that inspires people.
Angie Bullaro is producing the film about your life and also playing you. How do you feel about that?
MR: We kind of look alike, so when we met, we were shocked: "Like, seriously?" It's not about making a movie to make money. It's about inspiring people. I'll be an assistant producer to help with the hockey scenes, because the hockey part must look real. We should be shooting within the next year. Everything is falling into place. A new generation of girls didn't experience it; they know me only because their parents' know me.
OK. Cup prediction.
MR: I'm going Tampa all the way. Probably in seven. It's going to be tough series, with both teams having so much offence. Even in the series leading up to this, one team will be leading big and you think the other team is done. All of a sudden the losing team shows up the following game. It's been exciting.
Who's your favourite Lightning player?
MR: Tyler Johnson. I like the smaller players, the underdogs, kids no one thought would make it at that level because he's too small. I heard that all my life, so I like that.