After months of speculation and prognostication regarding the potential courting of all-world centreman John Tavares, #TavaresWatch has officially arrived.
The 27-year-old has been taking meetings at CAA Sports' Hollywood office for the past three days, fielding presentations from Toronto and his own Islanders on Monday, San Jose and Boston on Tuesday and, finally, Dallas and Tampa Bay on Wednesday. It appears something thrown out by the hopeful clubs has stuck, as Tavares and his representatives closed the door on potentially meeting with teams other than those already involved, according to Sportsnet's Chris Johnston.
With the Tavares Sweepstakes' six finalists set, let's take a closer look at which team would be the best fit for the Islanders captain:
Odds of signing Tavares (via OddsShark): +850
Why the fit is right: Few resolutions to this Tavares situation would strike fear in the hearts of NHL clubs like a Tavares-Lightning marriage. Tampa Bay is coming off a 2017-18 campaign that saw them roll through the rest of the league with ease, finishing tops in the East and third overall. And they did it primarily by burying the competition in goals. With the Lightning already boasting two of the game's best in Steven Stamkos and Nikita Kucherov, throwing Tavares into that mix is essentially the NHL's version of the Kevin Durant-to-Golden State fiasco.
At even strength, Tavares could potentially line up behind Stamkos to create a 1A/1B setup at centre, pushing Brayden Point into the bottom six as an exceptional depth option. The power play would be the true game changer, though, where coach Jon Cooper could potentially send out a stacked unit featuring Tavares in the middle, snipers Stamkos and Kucherov to his left and right, Victor Hedman up top, and no shortage of options to round out the group.
Good luck, NHL.
One question to consider: What does Tampa Bay lose to make this work financially?
General manager Steve Yzerman has about $5 million in cap space at the moment. Tavares is going to cost significantly more than that on an annual basis, so it's fair to assume someone goes if the Mississauga, Ont., native heads to the Bay. They have options, most notably moving out Ryan Callahan (owed $5.8 million for another two years) and/or Tyler Johnson (owed $5 million for the next six seasons). But the bigger issue might be the contracts that aren't in place rather than the dollars already allotted.
Marquee sniper Kucherov is owed a new contract beyond 2018-19 — and it'll be a hefty one, no doubt. Point is owed a new deal on the same timeline too, as are UFA defenders Ryan McDonagh, Anton Stralman, Braydon Coburn and Dan Girardi. Locking up all those names while paying Tavares upwards of $10 million per year doesn't seem likely, meaning Yzerman has to weigh how much he wants to diminish his overall roster by potentially beefing up its top end.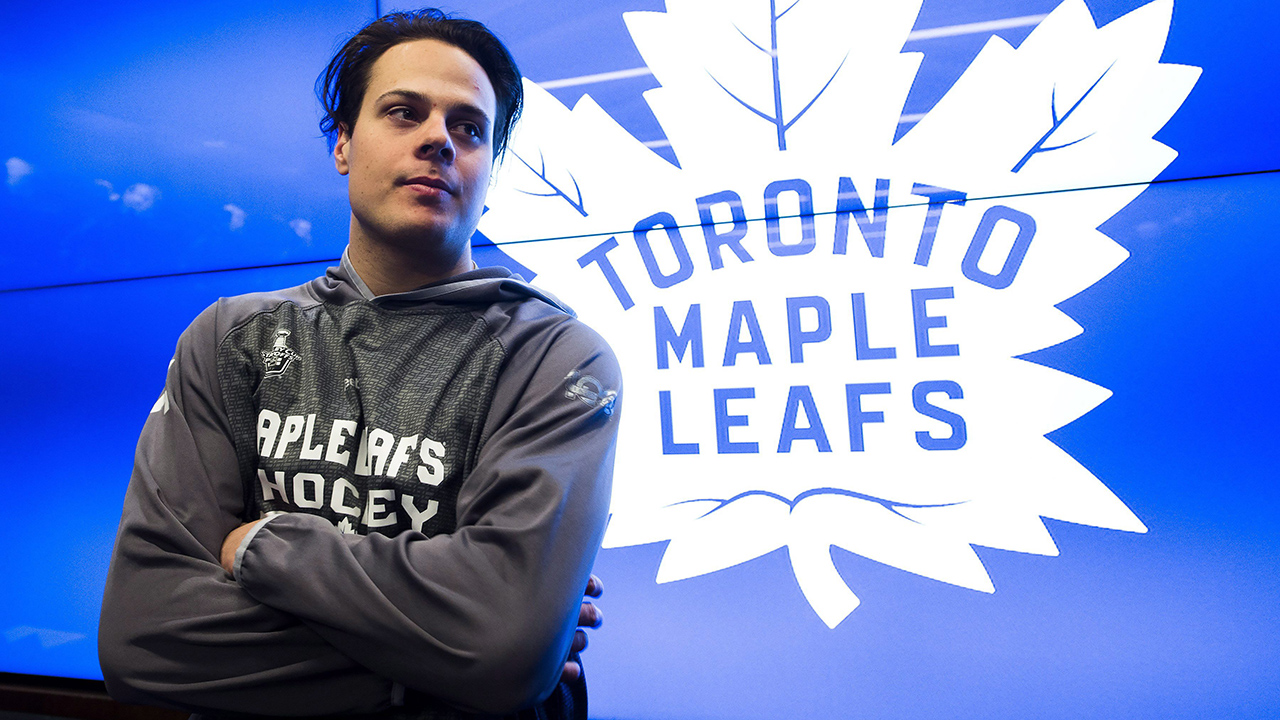 Odds of signing Tavares (via OddsShark): +500
Why the fit is right: After a decade without a bona fide No. 1 centreman to lead the blue and white, the Toronto Maple Leafs are now on the cusp of potentially housing too many. Not much needs to be said about how much the Canadian club would appreciate Tavares' services. The two-time Hart Trophy nominee is quite simply a franchise-altering talent, capable of slotting in in all situations and pulling a club forward through sheer force of will. That wasn't always easy in an Islanders organization that lacked a strong supporting cast or steady front-office leadership. But on a squad chock full of young talent like Toronto's, progress will be unavoidable.
Balancing ice-time between Tavares and Auston Matthews would top Mike Babcock's to-do list, but it's not as if the veteran bench boss will have to move heaven and earth to find something that works. Pittsburgh has managed just fine with both Sidney Crosby and Evgeni Malkin on the depth chart, with both pivots getting their fair share at even strength while combining on the man-advantage. A similar setup would likely work in Toronto, allowing Babcock to spread the wealth while boasting two marquee centremen to wreak havoc alongside quick-footed wingers like William Nylander, Mitch Marner, and Kasperi Kapanen.
It would also position 30-goal-scorer Nazem Kadri as one of the most dangerous third-line pivots in the league.
One question to consider: What would Tavares' arrival mean for Matthews' role in Toronto?
The ice-time issue is one thing, but there's a larger question of future roles that comes into play if Toronto wins the Tavares Sweepstakes. The idea of handing Tavares the captaincy has already been floated. There's little doubt he'd slot in as the top offensive option in all situations, and he likely wouldn't choose an up-and-coming (but not yet contending) team like the Maple Leafs unless he was given some indication that this would be the case.
For Matthews, that's a tough plot twist to stomach. Tavares isn't a long-in-the-tooth veteran coming through for a quick spin before hanging up the dream. At 27 years old, it seems a near certainty that his next contract will be a max, seven-year deal. So, if you're Matthews, Toronto signing Tavares means going from being the club's young saviour to second fiddle for the next near-decade.
That isn't necessarily a negative — just ask Kadri how much pressure he's faced since Matthews came to town versus before. But, regardless, it certainly isn't a given that such a transition would go smoothly, and with a number of contracts needing attention soon (Nylander this summer; Matthews, Marner and Kapanen next summer), a hefty annual cap hit for No. 91 complicates things for new GM Kyle Dubas.
Odds of signing Tavares (via OddsShark): +275
Why the fit is right: The Sharks might just be the safest option for Tavares. They've got a balanced roster — a top-six with some elite names, a couple marquee defencemen, a reliable starting goaltender — and an open spot for a new No. 1 centreman with Joe Thornton's time in San Jose seemingly nearing its conclusion. More importantly, they can offer Tavares something he sorely lacked in New York — organizational stability.
The Sharks have missed the playoffs just once in the past 14 seasons. They've made it past the first round nine times in that span. The team's critics often lament just how predictable the Sharks' regular seasons and and post-seasons have become — it's a safe bet that, coming from the Islanders, Tavares wouldn't mind that predictability one bit.
One question to consider: How would Tavares' arrival affect Joe Thornton's future?
Thornton's transition out of the Sharks spotlight already began in 2017-18, with the elder centreman already getting fewer average minutes per game than both Joe Pavelski and Logan Couture, and missing nearly half the season on top of that. On the cusp of hitting unrestricted free agency on July 1, the 38-year-old is mulling whether to return to San Jose or find a new opportunity elsewhere like former teammate Patrick Marleau.
There's no getting around the fact that Tavares signing in San Jose would change things significantly for the long-time Shark, with the Islanders captain sure to eat up even more prime minutes should he join the fray. Perhaps Thornton is content to contribute in a lesser role, and on a very reasonable contract, and opts to stay in San Jose even if Tavares signs. But it seems more likely that a Tavares-Sharks union would spell the end of Thornton's time with the club, perhaps ushering him instead to one of the other unsuccessful Tavares suitors.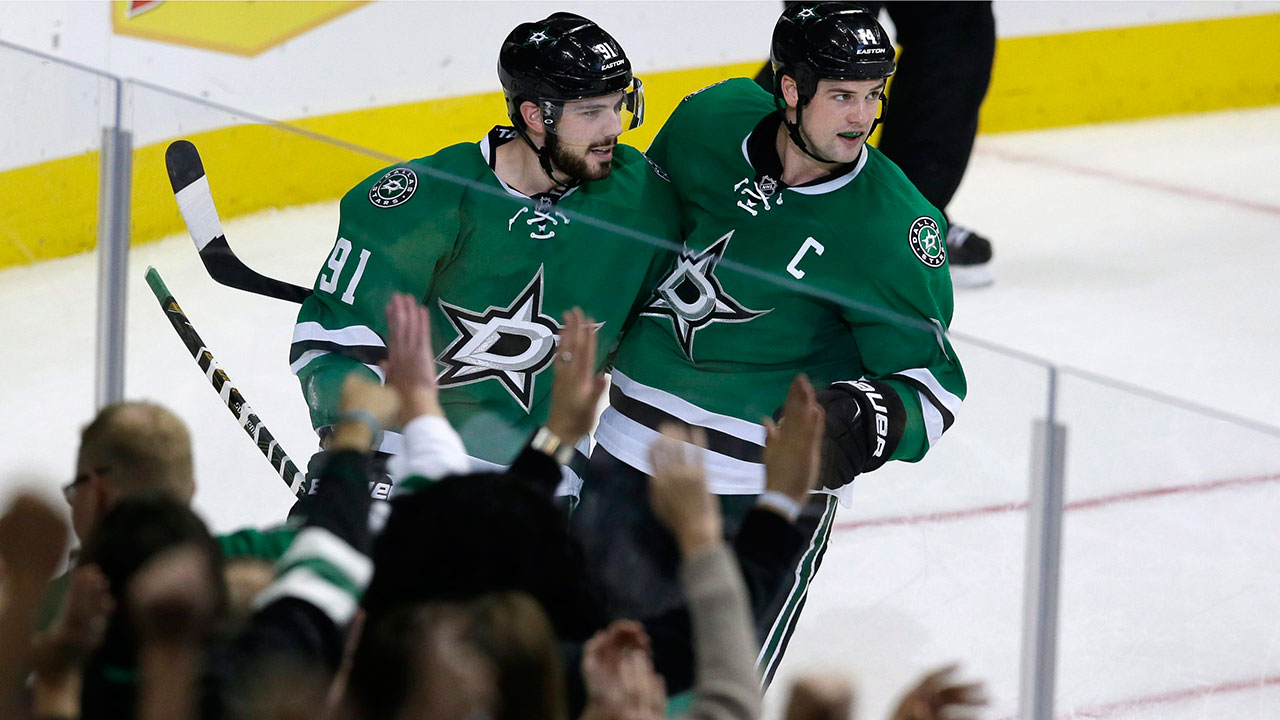 Odds of signing Tavares (via OddsShark): +800
Why the fit is right: Adding Tavares to the Stars' top-heavy forward corps would essentially be a vastly improved version of what GM Jim Nill intended to do when he acquired Jason Spezza in 2014. Dallas' best season of the past decade, 2015-16, coincided with Spezza's finest performance as a Star, the former Ottawa Senator posting 33 goals and 63 points as the club earned a division title and a shot in the post-season's second round. The club thrived off of the combination of Spezza, Tyler Seguin and Jamie Benn, moving the trio through different lineup permutations while rolling out a dominant power play.
Imagine that, but much, much better. Slotting in Tavares would give the Stars a deadly one-two punch down the middle with he and Seguin, likely creating some healthy competition for the top spot. But, as in the Lightning's case, it's the power play potential that could be a game changer for Dallas, especially with the offensively inclined John Klingberg running the show from the blue line.
One question to consider: Does Team Canada benefit from Tavares joining the Stars, too?
Just like every other team on this list, adding Tavares could bring some hefty cap crunch issues, which is no small matter in Dallas considering Seguin is in need of an extension past the 2018-19 season. But let's go off the board with a question for this potential fit, and look at a more interesting subplot that could emerge: what would Tavares joining the Stars mean for Team Canada?
Sure, Dallas could benefit from adding Tavares' elite offensive skill. And the man himself could benefit from working with a stronger supportive cast. But the national team could be the most interesting off-shoot result of the signing, as by the time the next international tournament rolls around — whether that be the Olympics or the World Cup of Hockey if NHLers remain barred from Olympic competition — Canada could potentially call up a dominant three-man Stars unit of Tavares, Seguin and Benn, with years of experience together.
We saw a similar situation prior to the 2010 Olympics, when San Jose's Thornton, Marleau and Dany Heatley all earned call-ups to the national team, combining for 14 points in seven games as the Canadians claimed gold.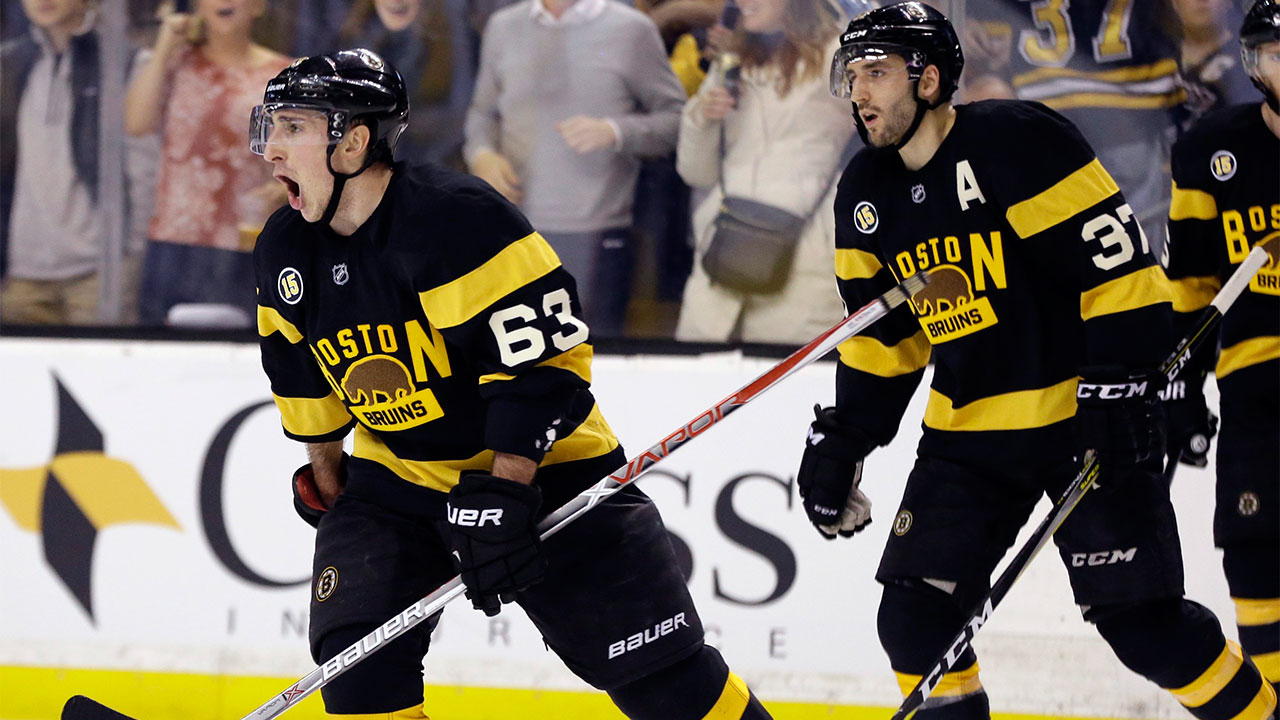 Odds of signing Tavares (via OddsShark): +700
Why the fit is right: Much like Tampa Bay, adding Tavares to the Bruins is a matter of taking a genuine contender and parachuting in a game changer — a franchise-altering talent for a franchise with no need for alteration. The Bruins offer Tavares a similar story in terms of organizational stability, a strong supporting cast, and a well-balanced roster with whom to go to battle. But they also stand out in one key area.
What's that one crucially important thing separating Boston from the other teams in the mix? They've won the big one. Tampa Bay and San Jose have seen their core go far and fall just short, Dallas and Toronto are earlier in the process, and there are players dotted throughout these lineups who have gone all the way — but the Bruins are a different breed. They house a full core of veterans (Patrice Bergeron, Brad Marchand, David Krejci, Zdeno Chara, and Tuukka Rask) who have endured the grind and walked away with Stanley Cup rings.
You can bet Tavares is well aware of the value of that track record.
One question to consider: Would adding Tavares bring too much change to the Bruins?
The one minor, but key, issue from Boston's perspective is how exactly Tavares fits into the picture. It isn't as simple as, 'Here's a former MVP nominee — enjoy your Cup run.' First off, it's safe to say the Islanders captain isn't supplanting Bergeron as the club's No. 1 centre, and the Bruins may very well be hard-pressed to split up the trio of Bergeron, Marchand and David Pastrnak — one of 2017-18's most dominant lines.
Coach Bruce Cassidy could opt to break up that trio, pairing Tavares with Pastrnak on the second line, behind Marchand and Bergeron on the first. But issues still remain, even then. The financials come into play a bit more with the Bruins, mostly due to the salary owed to Krejci ($7.25 million per year) and David Backes ($6 million per year). With the money Tavares is sure to earn, it's safe to say one of the two veterans would have to be dealt, at least.
But Boston doesn't have a spectacularly deep group — dealing one of these pieces doesn't leave Tavares with as strong an offensive corps to work with as, say, a Tampa Bay or Toronto, and that's topped off by the fact that he wouldn't be 'The Guy' there, either.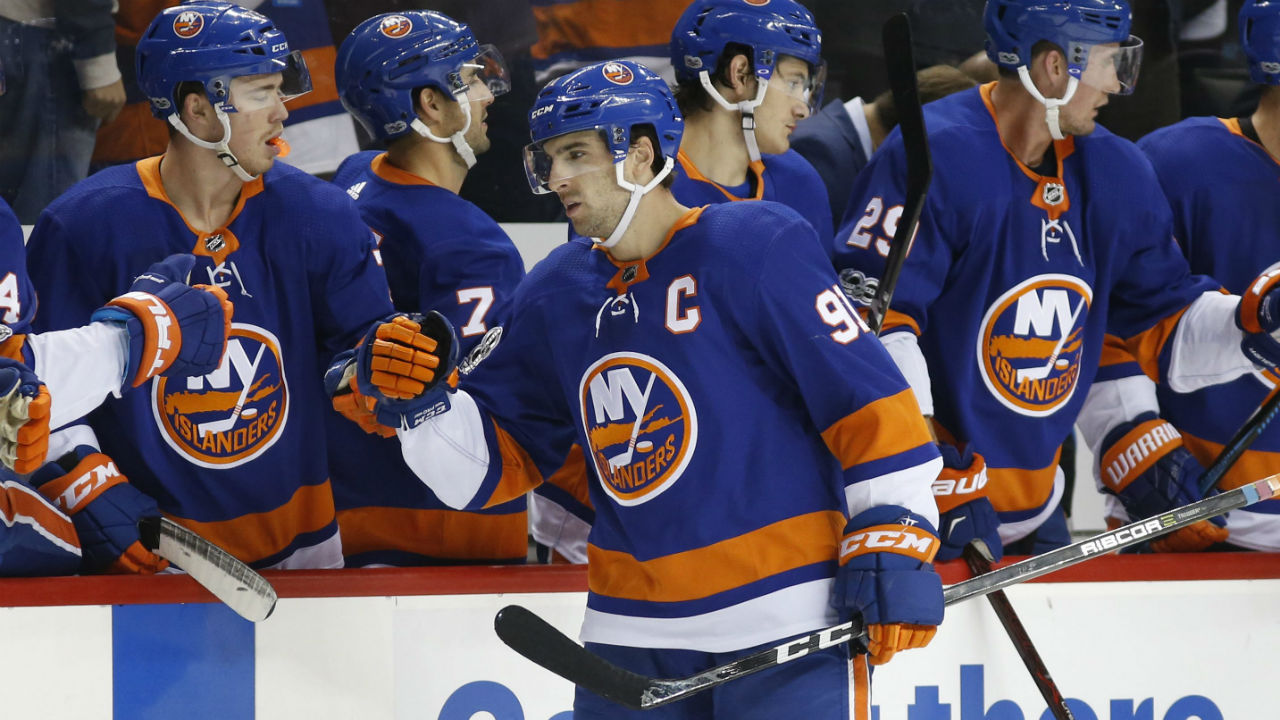 Odds of signing Tavares (via OddsShark): +125
Why the fit is right: History suggests it isn't, really. There's no question Tavares returning to the Islanders would be the most underwhelming of all these scenarios, though it remains the most likely result. With Lou Lamoriello coming on board as GM, and Stanley Cup-winning coach Barry Trotz joining soon after, the Islanders have gone through a rapid culture change that figures to improve the club's fortunes in the not-too-distant future.
But there's only so much the pair can do about the names on the team's roster. And the building that they play in. And the history of mediocrity that Tavares has experienced in an Islanders sweater. Make no mistake, this isn't Tavares simply going through the motions. The circumstances surrounding the captain's tenure in New York have pushed him to consider in all seriousness the possibility of moving on — one doesn't commission a 77-page book detailing potential options if they aren't likely to consider them.
There aren't any question marks when it comes to Tavares' fit with the Islanders. The issue is simply whether he believes that fit is enough for him at this point in his career.
One question to consider: If Tavares does return to the Islanders, how long does he sign for?
There's a reason it always seemed a long shot that we'd even get to this point, with Tavares taking meetings with other teams. And there's a reason it still seems most likely that he'll return home and continue on with the orange and blue. That's how these things tend to go in the NHL. But even if the captain returns, that isn't simply the end of the story.
Let's say Lamoriello's sway keeps No. 91 in the fold. Does he sign an eight-year deal, wipe his hands clean of this whole UFA business, and go back to work? Or does he hold the team's feet to the fire? The fact that he's considering other options is proof enough of his dissatisfaction with his organization. If he does opt to return, does he put in place some means of keeping the pressure on the front office to deliver a better roster?
The framework for doing so isn't tough to figure out. NBA titan LeBron James has pinned down that blueprint pretty clearly, signing short-term deals to allow him room to negotiate for what he wants to see out of his club, or granting him an out if things aren't going as planned. Tavares might stay, but could he sign a one-, two- or three-year deal to ensure he isn't trapped in the middle of the pack once again?
The options are aplenty for the talented pivot. With three days of meetings in the books, Tavares and his representatives have moved to decision time, and there's a good chance whatever choice he makes will have ramifications throughout the league this summer and beyond. Buckle up.
[relatedlinks]