The deeper we get into the 2017-18 season, the clearer it becomes that something needs to change in Buffalo.
The struggling club was expected to take a big step in its rebuild this year, but once again finds itself in the NHL's basement with a 6-17-4 record. Saturday's 5-1 loss to the Pittsburgh Penguins was their fourth straight defeat—their 11th in their past 12 games—and featured another dismal offensive performance on the heels of being shut out for three straight games.
So, might we see some trade talks coming soon?
"There's a sense from other teams that the Sabres are sending signals that they are open for business, and you can ask about anybody whose name is not Jack Eichel," Sportsnet's Elliotte Friedman said during Saturday's Headlines segment on Hockey Night in Canada. "Now, I do think if you're going to ask about a [Rasmus] Ristolainen or a Marco Scandella or a Sam Reinhart, you better be coming with a serious offer because I don't think Buffalo is going to trade those guys unless the offer is great. But I think they are prepared to listen to everyone except the franchise player."
According to Friedman, Evander Kane could be a player to watch. The 26-year-old assisted on the Sabres' one and only goal scored this week, and his play has been a rare highlight on a team that hasn't had many of them.
"A lot of people are talking about Evander Kane," said Friedman. "I asked a couple of teams what the price would be, and here's what a couple of them said: If you go back and look at a couple of deadline deals from the past couple of years, Andrew Ladd and Martin Hanzal, look at what their two teams got: Winnipeg got Marko Dano, a first-round pick, and a conditional pick for Ladd from Chicago, and Arizona got a first, a second and a fourth from Minnesota for Hanzal and Ryan White."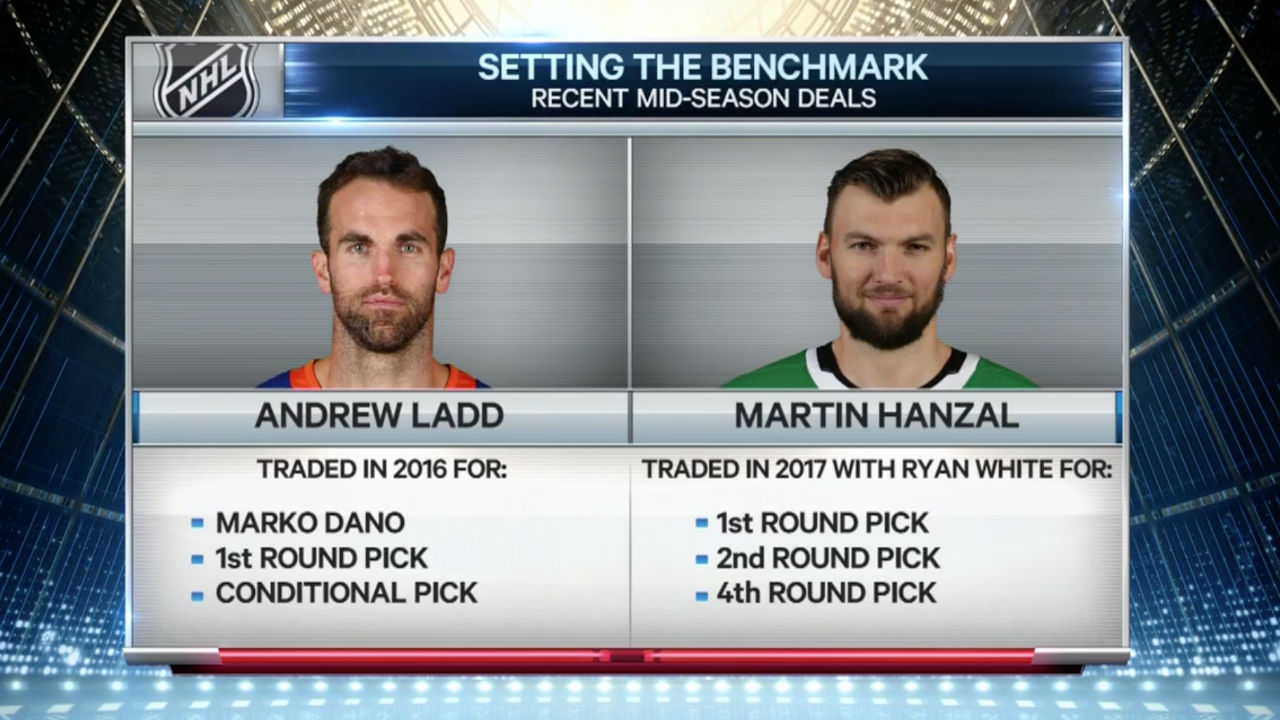 Kane has 12 goals and 24 points through 27 games this season so far to lead Buffalo in both categories, and would surely land a hefty return if we're talking in terms of what Ladd and Hanzal garnered.
"The sense is that Buffalo feels that Kane is a better player than both those players, so they're going to be aiming higher," said Friedman. "I don't think they're going to be getting a franchise defenceman for him, but I think that's the idea of what they want to be, and Kane is having a great year."
[relatedlinks]