Canada's biggest single-day hockey celebration is back, with Sportsnet and Scotiabank announcing that Scotiabank Hockey Day in Canada will land in Kenora, ON for its 17th annual edition on Saturday, Feb. 18, 2017.
With 2017 marking the NHL's centennial season, Kenora's edition of Scotiabank Hockey Day in Canada promises to be an unforgettable festival and broadcast honouring the country's favourite pastime, with Ron MacLean returning to host Sportsnet's live 13-hour national broadcast.
"We look forward to Scotiabank Hockey Day in Canada coming to Kenora – it's a great opportunity to showcase our hockey pride and beautiful city," said David Canfield, Mayor of Kenora. "Our successful grassroots hockey programs continue to be strong for both girls' and boys' programs – with athletes from Kenora moving to all levels of hockey including the NHL and Olympic teams. It's simple – Kenora loves hockey!"
"History, beauty, tradition, and a pure and simple love for the game of hockey makes Kenora the ideal host city for the 2017 Scotiabank Hockey Day in Canada," said Joel Darling, Executive Producer, NHL Special Events, Rogers. "Sportsnet is honoured to bring the Hockey Day celebrations to Canadians through what will be a remarkable broadcast, uniting hockey fans from coast-to-coast in a shared celebration."
Festivities for the 17th Scotiabank Hockey Day in Canada kick off Wednesday, Feb. 15, featuring grassroots and family-friendly hockey events for all ages in Kenora, leading up to the main event and Sportsnet's broadcast on Saturday, Feb. 18. More details around the festivities and events will be announced in the coming months.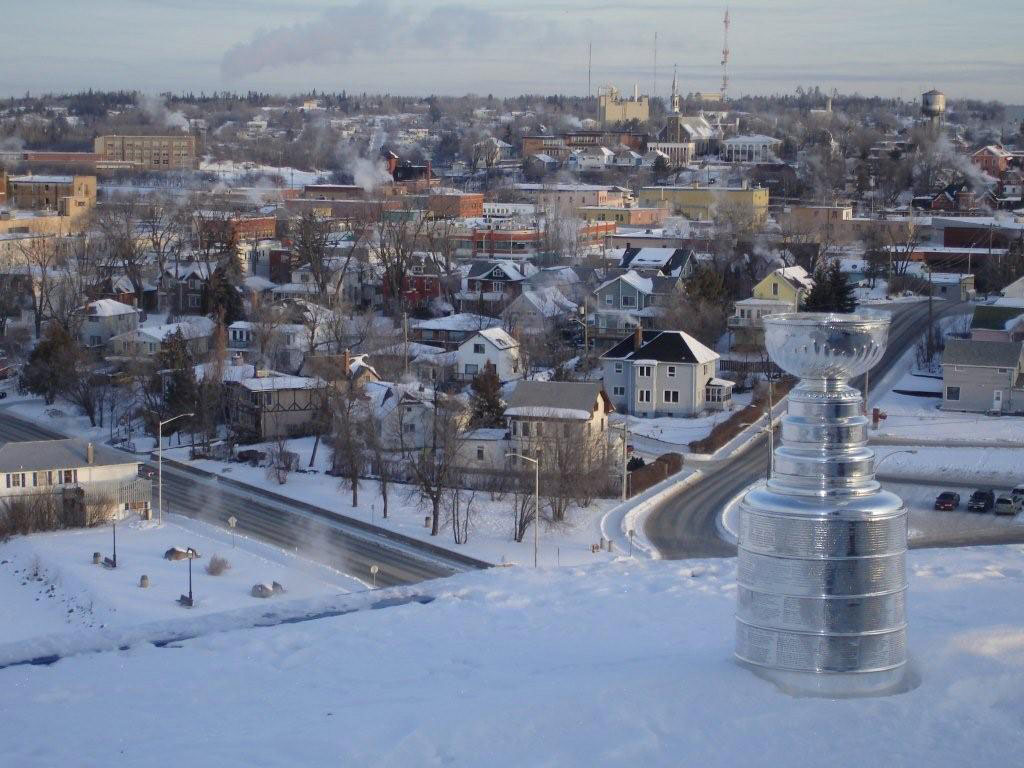 "We are proud to bring Scotiabank Hockey Day in Canada – the official holiday of The 5th Season – to the community in Kenora and hockey fans across the country," said Laurie Stang, Senior Vice President, Prairie Region at Scotiabank. "Community hockey is an important part of who we are as Scotiabankers – we are fans, coaches and players. We are honoured to support over 5,000 community hockey teams across the country, including 225 teams in Kenora and the surrounding area. We look forward to celebrating with all of them next February."
Sitting on the picturesque banks of Lake of the Woods in Northwestern Ontario, Kenora is a community steeped in a rich hockey heritage. Scotiabank Hockey Day in Canada's 2017 celebration coincides with the 110th anniversary of the Kenora Thistles winning the Stanley Cup as a part of the Challenge era in amateur hockey – 10 years before the creation of the National Hockey League.
The Cup returned to Kenora in 2012 and again in 2014 when hometown player Mike Richards clinched the Stanley Cup with the Los Angeles Kings.
Scotiabank Hockey Day in Canada's 17th annual celebration continues an important Canadian tradition. Previous host locations include: Kamloops, B.C. (2016); Halifax, NS (2015); Lloydminster, AB/SK (2014); Peterborough, ON (2013); Summerside, PEI (2012); Whitehorse, YT (2011); Stratford, ON (2010); Campbellton, NB (2009); Winkler, MB (2008); Nelson, BC (2007); Stephenville, NL, (2006); Shaunavon, SK (2004); Iqualuit, NU (2003); Windsor, NS. (2002); Red Deer, AB (2001); and Toronto, ON (2000).