NEW YORK — Not even the possibility of the NHL's next lockout stands in the way of efforts to have Seattle join the league for the 2020-21 season.
The city's long-awaited expansion application is now being processed at a rapid pace, with only a vote at December's meeting of the Board of Governors standing in the way of it being officially awarded a franchise.
That should be considered a mere formality after the Seattle delegation gave a 90-minute presentation to the influential nine-owner executive committee on Tuesday and earned unanimous approval to have their application move on to a board-wide vote. Just a two-thirds majority will be needed to bring the 32nd team into existence.
"The committee's recommendation is 'Let's do this,'" said commissioner Gary Bettman.
What's interesting is when they're willing to do it. The league is seemingly on board with Seattle's desire to be up and running two years from now — a surprising development given the likelihood the collective bargaining agreement will expire on Sept. 15, 2020.
A potential labour disruption arriving at the same time as the birth of a new team was not discussed during Seattle's Tuesday session with the executive committee, according to majority owner David Bonderman. But his contingent was clear about its desires to try their luck by joining the club as soon as possible.
"I'm very confident we're going to be able to move forward and get what we need from NHL and the team and stick to the schedule so we get hockey in 2020," said Seattle mayor Jenny Durkan. "[The league] knows we want it in 2020 and they'd like to have it in 2020, too — if we get the team."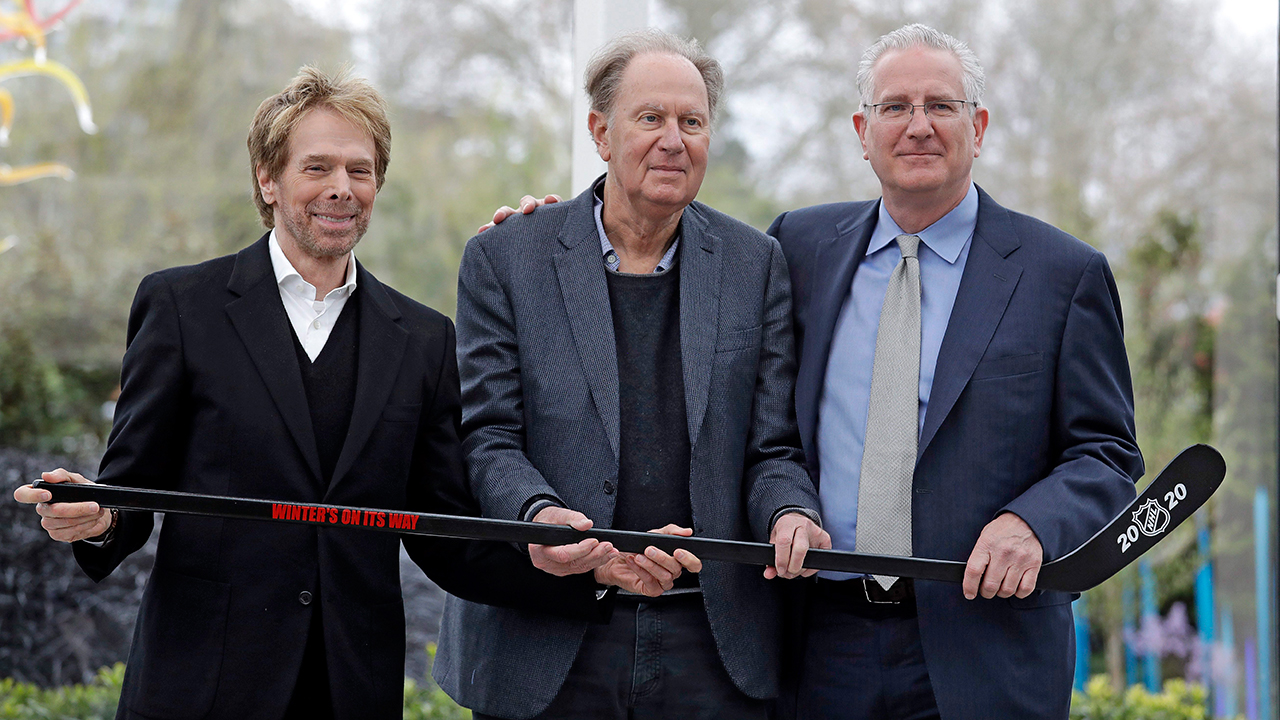 There are a couple different ways to view the timing issue. Bonderman and his minority partners are due to pay a $650-million expansion fee, which would serve as nice lockout protection for the 29 owners due to receive $22.4-million apiece at a time when their buildings may go dark.
(The Vegas Golden Knights won't receive a share of the expansion fee and are exempt from losing a player in the expansion draft).
However, an optimist may choose to view it as an encouraging sign about the league's intentions leading into the last round of bargaining likely to happen on Bettman's watch. We'll see.
That was the last thing on the minds of Bonderman and Seattle Hockey Partners President and CEO Tod Leiweke after their audience at the league office. They were encouraged by the support of the executive committee, in part because it would seem to expedite the timeline on when demolition at Key Arena can begin.
A clause in the deal reached between Oak View Group and the city required the NHL to approve a franchise before the $700-million project could go ahead. Tim Leiweke, Oak View's CEO, told Sportsnet that construction needs to be underway before the NHL's December vote for the arena to be operational by fall 2020. He added that it was up to Durkan to decide if they'd received enough of a vote of confidence from the league on Tuesday to start soon.
That's the outcome they'll be rooting for in Vancouver, with Canucks owner Francesco Aquilini thrilled about the possibility of adding a natural rival for his organizational.
"It's exciting. I mean, we want a team in Seattle," said Aquilini. "It's great for Vancouver, it's great for the league and it's eventually going to happen. Key Arena's going to be built, so I think it's imminent."
"Seattle's one of the fastest-growing cities in the country," added Bettman, who has long craved a balanced league featuring four divisions containing eight geographically linked teams apiece.
Truth be told, this has always felt like more when than if. And yet the timing has never quite been right for the NHL to take up residence in Seattle.
Senior league officials have spoken openly about the merits of the Pacific Northwest for almost a decade. They had three potential bidders from the city on the line when a formal expansion process opened in June 2015, but none of them actually submitted an application amid a myriad of failed arena projects.
They are getting on the precipice now. The uncertainty about a launch date certainly doesn't threaten to derail the entire deal.
"I think we'll have everything buttoned up. The only issue [is] there may be variables and trigger points where we decide either we're going to make it or we're not," said Bettman. "Part of that will be how the construction is proceeding. They have a lot of work to do initially: They've got to stop using Key Arena, there's some demolition, they've got to dig a bigger hole, they've got to put the steel in.
"Once that's all accomplished … we'll have a better sense. But everybody's goal is 2020 if it can be accomplished. If it's not, then we'll do it in '21."
Should they be forced to wait an extra year, you won't hear any complaint from the Seattle group.
"We're not presumptuous," said Tod Leiweke. "We're not going to get in front of them and we're not going to declare an early victory. We are going to wait and be patient and be completely respectful.
"It's been a long time coming and we can be patient."