MONTREAL — The Ottawa Senators are calling in some Alfie karma.
Daniel Alfredsson quietly slipped into the Bell Centre on Friday morning and planned to attend a must-win Game 5 against the Montreal Canadiens later that night. The Sens legend, who officially retired as a member of the team in December, says he wanted to attend one of the previous games in Ottawa but had family commitments.
He wouldn't miss this one.
STANLEY CUP PLAYOFFS: | Broadcast Schedule
Rogers GameCentre LIVE | Stanley Cup Playoffs Fantasy Hockey
New Sportsnet app: iTunes | Google Play
The Sens season is once again on the line with the series standing at 3-1. After the morning skate, there was a ripple of excitement when players were informed that No. 11 was in the building.
"I don't know if he's going to come into the room or not before the game and say a few words, but he's definitely a guy I looked up to growing up," said defenceman Cody Ceci, an Ottawa native. "It's pretty cool that he came all of this way to see us play."
Kyle Turris was once a teammate of Alfredsson's and lit up when asked about what his presence would bring to the group.
"I haven't seen him, is he here?" said Turris. "Oh awesome. Good. I can't say enough about Alf. I was lucky enough to play with him for the two years when I came to Ottawa and I learned so much from him
"I'm very thankful I got that opportunity."
The sole focus for the Ottawa players was on seizing the opportunity to send the series back to Canadian Tire Centre on Sunday. Despite digging a 3-0 hole, they feel the Habs will start to feel the heat if they miss out on another chance to end things.
---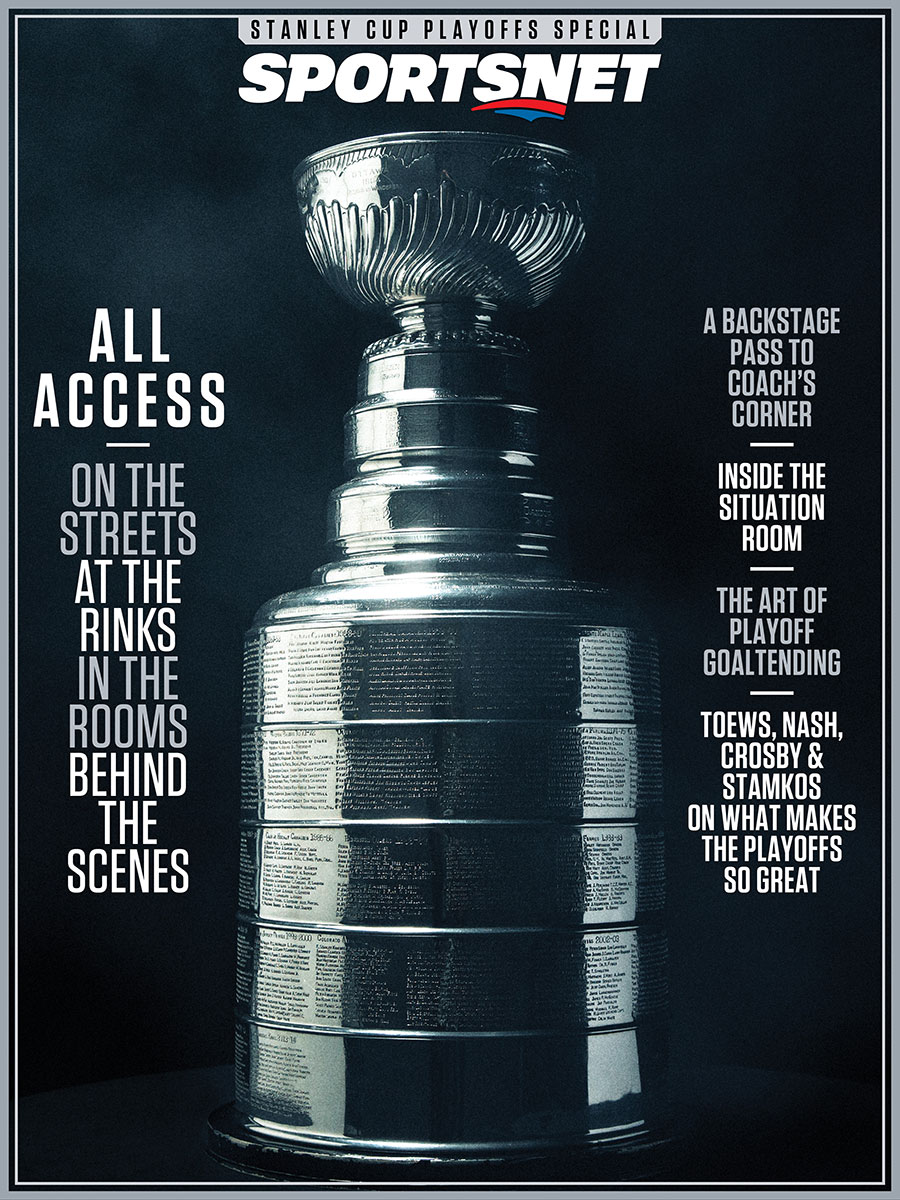 Sportsnet Magazine: An all-access pass to the Stanley Cup Playoffs, including a behind-the-scenes look at Coach's Corner and exclusive camera angles in Montreal. Download it right now on your iOS or Android device, free to Sportsnet ONE subscribers.
---
The Sens will make another adjustment to their lineup for Game 5, dressing Alex Chiasson in place of Chris Neil on the fourth line. Mike Hoffman, who scored the only goal in Game 4, will continue skating on a second line with Mika Zibanejad and Bobby Ryan.
The team is placing more emphasis on structure and skill — they didn't pursue the forecheck as aggressively on Wednesday — and know that one mistake could be the difference.
"All of the games have been close," said starting goalie Craig Anderson. "We've been taking it down right to the wire in every single game, so I don't expect to see anything different."
It's been a good couple days for the team.
On Thursday night, winger Mark Stone was named a finalist for the Calder Trophy along with Calgary's Johnny Gaudreau and Florida's Aaron Ekblad. Stone wasn't even sure he would make the team out of training camp and is now on its top line, having scored the fifth-most points in the NHL from Jan. 1 onwards.
"It was a great feeling," said Stone. "Just a little reward, to get some consideration is always nice. It's one of those things where you'll probably look back on it more in the summer than you would right now."
The Sens were once again a relaxed group hours before a big game. Coach Dave Cameron continued his tradition of opening his game day press conference with a joke: "Are we in a rush today? I'd like to start with 78 F-bombs … and break the record. Are we ready?"
He also got some laughs when asked about Alfredsson, making reference to the incident earlier in the series when he said Ottawa would take matters into its own hands if P.K. Subban wasn't suspended for a slash on Stone.
"He's here?" Cameron said of Alfredsson. "If I put him that might be tampering, wouldn't it? The league's phoned me once already and that's enough."