OTTAWA — Ottawa Senators defenceman Marc Methot did not have a very auspicious start to Saturday's game against the Arizona Coyotes, but it certainly ended well for him and his Senators teammates.
Methot had three assists while Mark Stone, Mika Zibanejad, Bobby Ryan and Erik Karlsson each had a goal and an assist apiece as the Ottawa Senators defeated the Arizona Coyotes 7-2.
The first goal of the game went in the Ottawa net off Methot's glove just 40 seconds into the first period. Arizona's Zybnek Michalek received credit for the goal.
"I just tried corralling the puck more. From experience I know that when you try to flatly hit it right out of the air you can break your hand. I just tried to corral it and I misplayed it. That's why I'm not a goaltender I guess," said Methot, who tied a career high with his three points in a game.
"It's not every night I get three points. It's lucky more than anything else and I'm just happy we got the win after that fluky first goal."
After scoring two goals two minutes apart at the end of the second period, the Senators scored two goals 20 seconds apart in the opening 2:17 of the third period to take control of the game.
Ryan's shot from the top of the crease beat Mike Smith in the Arizona goal at 1:57 and at 2:17, Jean-Gabriel Pageau scored to give the Senators a 5-1 lead and chase Smith from the goal after just 20 shots.
Mike Hoffman and Milan Michalek also scored for the Senators (20-19-9) while Robin Lehner turned aside 35 shots for his first win since Dec. 13.
Zybnek Michalek and Sam Gagne scored for the Coyotes (17-26-6). Louis Domingue came on in relief of Smith and made eight saves on 10 shots as the Coyotes lost for the eighth time in nine games.
---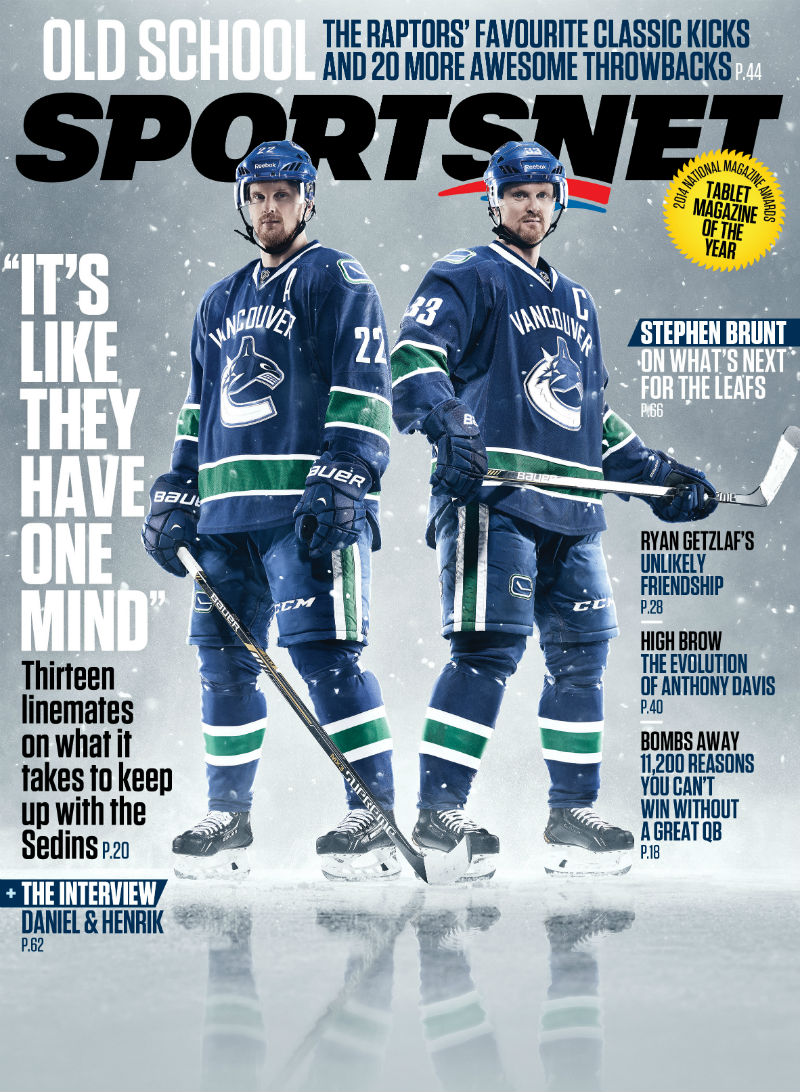 ATTENTION Rogers and Shaw customers.
Already enjoying Sportsnet ONE? Now get access to digital editions of Sportsnet magazine at no extra cost.
---
Gagne pulled the Coyotes to within three goals at 5:16 of the third, but Karlsson and Zibanejad put the game away for Ottawa.
"Where we are with some key veterans out and playing some young players, the bottom line is your goaltender has to be good for you and ours wasn't good," said Coyotes coach Dave Tippett. "We gave up to many chances and once you get behind you start chasing the game and you look like an ugly team and that's exactly what happened."
Each team scored a goal within the first 1:09 of play, while fans at Canadian Tire Centre were still making their way to their seats.
Zybnek Michalek's goal gave the Coyotes a quick 1-0 lead 40 seconds in, but Hoffman tied the game for the Senators just 29 seconds later.
The Coyotes took five minor penalties in the opening period, but Ottawa failed to take advantage.
"I thought we were pretty fortunate to be in a 1-1 game to be honest," Gagne said. "We took a lot of penalties early … although I don't necessarily think they were in it early either.
"We've got to be way better defensively and play harder. We seemed flat and we made some mistakes early. We've got to do a better job being disciplined."
The Coyotes had eight shots on goal in the opening five minutes of the second period but were unable to beat Lehner, who made some big stops to keep the game tied.
The Senators eventually took a lead at 16:51 of the period when the Milan Michalek beat Smith over the shoulder and then at 18:54, Stone redirected a point shot as he cut across the centre of the ice passed Smith for a 3-1 lead.
"It feels good (to win by a large margin)," Stone said. "We don't do it too often and it's nice to get out of one of those tight contested games and it's nice to finally be able to capitalize and put a team away when we have opportunities."
The Senators are off until Tuesday when they travel to Newark to play the New Jersey Devils. The Coyotes, meanwhile, will be in Montreal on Super Bowl Sunday for a game against the Canadiens.
Notes: Patrick Wiercioch, Eric Gryba and Alex Chiasson were scratches for the Senators. Martin Hanzel, Joe Vitale and Chris Summers were scratches for the Coyotes. . .Saturday marked the first time in more than 30 years that two unrelated sets of brothers faced each other in an NHL game. Milan Michalek and Mark Stone both suited up and scored for the Senators while Zbynek Michalek and Michael Stone skated for the Coyotes. The last time was Dec. 23 of 1983 when Wayne Babych and Joe Mullen of the St. Luis Blues took on Dave Babych and Brian Mullen of the Winnipeg Jets.